Giới trẻ
Lieutenant General Pham Tuan shared the training of fighter pilots and space pilots
According to Lieutenant General Pham Tuan, if you want to become a pilot, you must train your mind and body well, especially pilots who are not allowed to make mistakes, even a fraction of a second.
It is known that Lieutenant General, Hero of the People's Armed Forces Pham Tuan – who directly participated in the battle and was the first pilot to shoot down the "super-flying fortress" B52 – one of the three strategic weapons and a source of joy. pride of the US military at that time.
At a seminar organized by IVS High School recently, Lieutenant General Pham Tuan talked about his journey to becoming a pilot full of luck.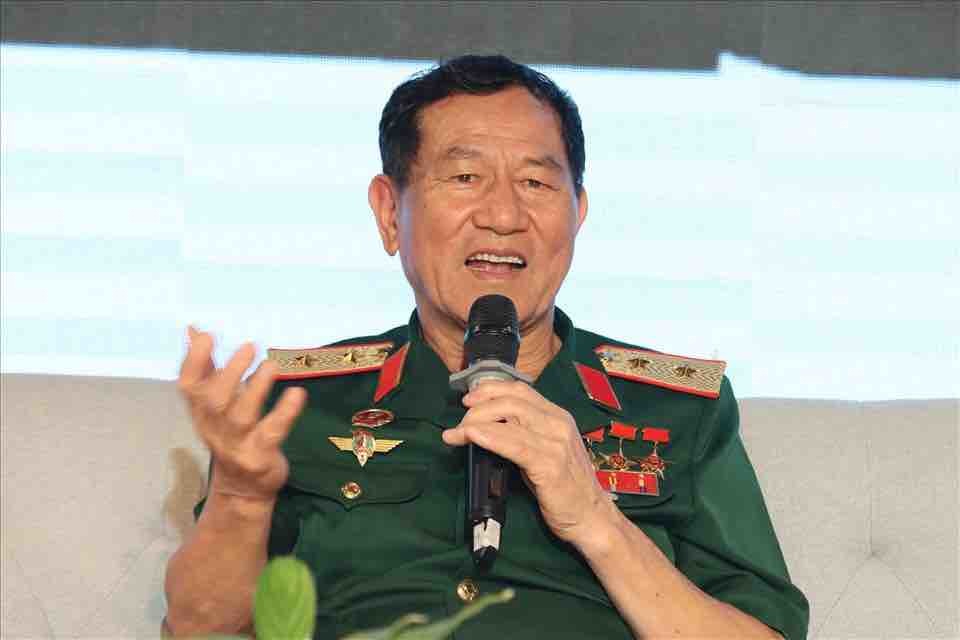 Lieutenant General Pham Tuan at the seminar organized by IVS High School.
"In my time, the whole province of Thai Binh had only one high school, I had to walk 20km to go to school. When I was in 10th grade, I joined the pilot program but was not accepted to fly because of my weight, trachoma and, importantly, arrhythmia.
After that, I was recruited to learn how to repair radars on planes in the Soviet Union. At that time, in the process of learning to fly, many Vietnamese pilots could not fly, so the number of pilots learning combat was lacking.
At that time, the Soviet side decided to recruit more students to go to technical school to train pilots. I was fortunate enough to be 1 out of 10 people who passed the pilot training course in that flight crew. In early 1966, I started flying.
In our day there were no radios, no radios, no knowledge of airplanes, only learning and taking notes. At that time, I did not know what a pilot was, but when I went to the Soviet Union to study at a flight school, I really dreamed of becoming a fighter pilot. Fortunately, in those days, my health was better, qualified to be a fighter pilot.
I say this so that the students can see that, even though we may have defects, but with determination and good training, we can certainly overcome difficulties to achieve our goals, and I am right. is a witness of this", Lieutenant General Pham Tuan shared.
Lieutenant General Pham Tuan continued, becoming a real fighter pilot were very stressful days, standing between life and death, but the mission and determination to protect the Fatherland did not allow anyone to be afraid. and always have to think that they must win with will, energy, determination to win by any means.
"When I was a pilot, no one thought, no one set a goal that I had to be a hero, but I just do my job well, just like students, if they study well, they will get good results and be loved by everyone," Trung said. General Pham Tuan said.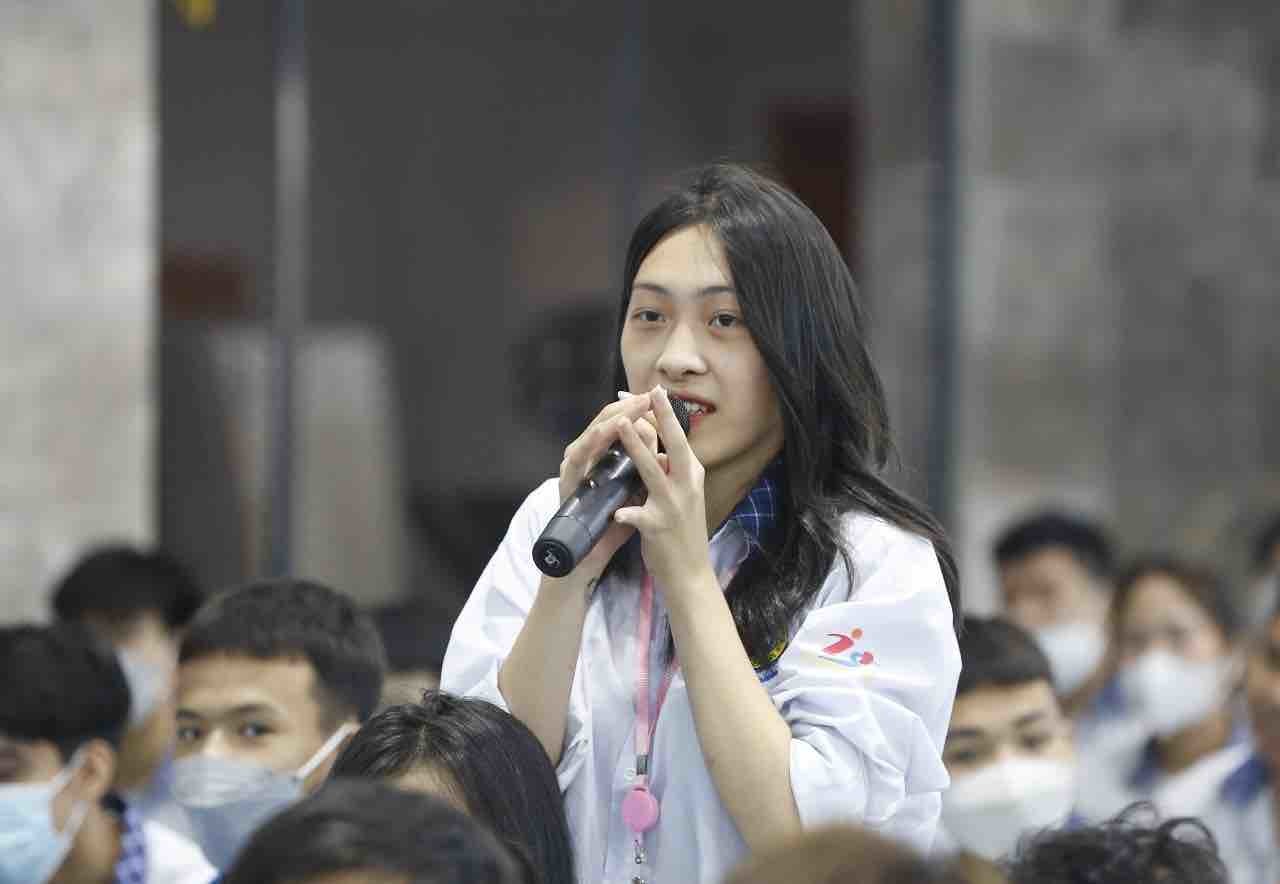 Students ask questions to experts at the seminar.
Many students asked the question "How does the training process to become a fighter pilot or a space pilot undergo?" Responding to this question, Lieutenant General Pham Tuan emphasized: "A pilot flies The pilot has to withstand a lot of pressure, so the training is complicated.
Pilots must have muscle health, vestibular health to determine "where is heaven, where is earth; where is right, where is left; where is I, where is the enemy".
At this age, if you want to become a pilot, you must train mentally as well as physically, especially pilots are not allowed to make mistakes. even a fraction of a secondbecause at that time can be sacrificed, because the plane flies 400m/s, mental training is more important than anything else."
In order to become a spaceflight pilot, according to Lieutenant General Pham Tuan, the pilot himself must train because when he flies, the blood flows to his head, making his head bee while the ship is spinning and hovering in the air. plus excess blood on the head causes vestibular disorders, vomiting, dizziness. The lieutenant general shared that it took him the first few days of training to return to normal.
"We had to practice growing banana trees during our training to become astronauts. Every 30 minutes when planting bananas, stand with your head down to the ground, then change your standing position. There are times when you sleep with your head down on the ground and your feet up to the sky. To do this pose, we have to tie our legs with a rope to get used to the high blood flow to the brain.
I also remember there were exercises where people dressed themselves up and put them in the bath, poured plaster around them, lying like that with their legs tied from morning to night just to let their head and hands control, exercises like that forged. Training is not easy, not to mention the spinning exercises. Therefore, it is difficult to endure psychologically and spiritually in space flight," said Lieutenant General Pham Tuan.
In addition to answering students' questions about pilot training, Lieutenant General Pham Tuan also told students about the heroic historical period, the victory of Dien Bien Phu in the air and the impressions of flying. into the universe.
Lieutenant General hoped that the young generation in general and students in particular would train well both physically and mentally to become a brave person. From there, going anywhere, with any position, any position can fulfill the task with family, society and the Fatherland.
Hoang Thanh
You are reading the article
Lieutenant General Pham Tuan shared the training of fighter pilots and space pilots

at
Blogtuan.info
– Source:
infonet.vietnamnet.vn
– Read the original article
here