Thế Giới
Acidity of the world's oceans highest in 26,000 years
World Meteorological Organization (WMO) information on May 18, the ocean The world is already at its hottest and most acidic in 2021.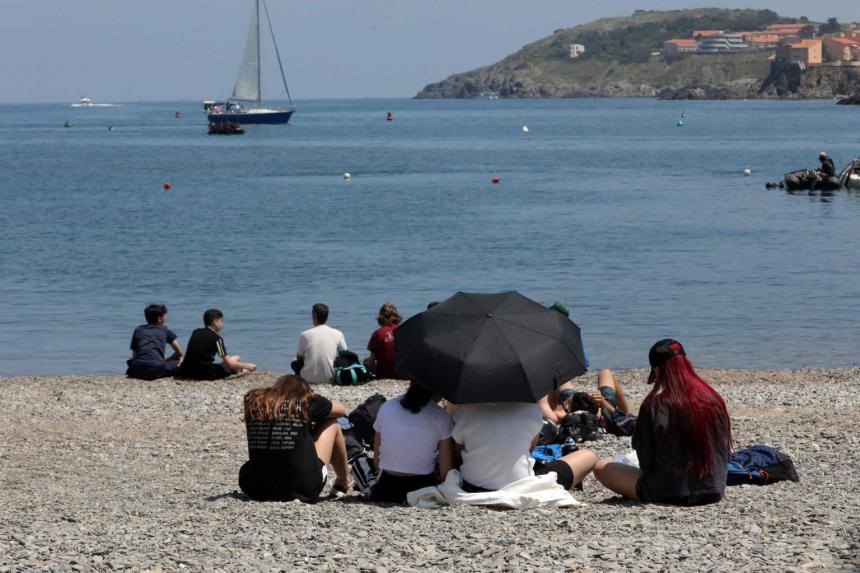 The oceans above The earth witnessed the most dramatic fluctuations when the WMO detailed the range of uncertainties caused by climate change in its annual report titled "The State of the Global Climate".
Melting ice sheets have pushed sea levels to new highs by 2021, the report said.
"The climate is changing right before our eyes. The heat trapped by man-made greenhouse gases will warm the planet for generations to come," – Reuters quoted WMO Secretary General Petteri Taalas.
The WMO report shows that the level of CO2 and warming methane in the atmosphere in 2021 has surpassed previous records. Globally, last year's average temperature was 1.11 degrees Celsius above the pre-industrial average.
The oceans bear many of the effects of warming and emissions. The oceans absorb about 90% of the Earth's accumulated heat and 23% of carbon dioxide emissions from human activity.
The ocean has warmed markedly faster over the past 20 years, reaching a new high in 2021 and expected to get even hotter, the report warns. That change will likely take centuries or millennia to reverse, the report notes.
Currently, the ocean is the most acidic in at least 26,000 years because it absorbs and reacts with more carbon dioxide in the atmosphere.
Sea levels have risen 4.5cm over the past decade, with the annual increase from 2013 to 2021 more than double the level from 1993 to 2002.
WMO also lists each extreme heat wave, wildfire, flood and other climate-related disasters around the world, noting reports of over $100 billion in damage.
You are reading the article
Acidity of the world's oceans highest in 26,000 years
at Blogtuan.info – Source: laodong.vn – Read the original article here