1.IN COMMUNICATION, LISTEN TO 8 PARTS AND SPEAK 2 PARTS
In communication, listening is powerful and more important than talking many times.
Carnegie once said, "As long as you are a good listener, you will make many times more friends in two weeks than you will make in two years by attracting attention."
Once Carnegie went to New York to attend an important party. Here he met a world famous botanist.
During the party, Carnegie communicated only a few sentences with the botanist. But by the end of the party, the botanist was full of praise for Carnegie to the host. He said that Carnegie was a "firefighter" for today's party and a "master communicator."
Carnegie did not converse much with the botanist. He simply listened quietly, but earned the botanist's respect.
In fact, the real meaning of communication is not trying to find a way to communicate non-stop, but to use your heart to listen sincerely.
If you want to get closer to people, listen more to their stories and talk less about yourself.
Listening to eight parts, speaking two parts, is a kind of wisdom in communication.
2. WHEN MEET MEET, 8 PART Nods 2 PART FILTER
When meeting and chatting with someone, instead of vigorously denying what they say, you nod more.
When faced with repeated mockery denials, many people laugh not because they don't care, but simply because they don't want to turn their backs.
There is a very good saying: "If someone curses you with a sentence, you curse them back with a sentence, it's called a quarrel. When someone compliments you with a sentence, you praise them back with a sentence, this is called etiquette. "
If you throw cold water on others too much, when the cold touches their hearts, they will never come near you again.
Regardless of who you associate with, if you value that relationship, you need to give your partner more praise, affirmation, and encouragement.
Eight points nods in approval, two points shakes the head to criticize, knowing how to treat people, no matter how long you know them, they won't be boring.
3.IN LIFE, 8 PART TOGETHER, 2 PARTS SELF-RESPONSIBILITY
In the process of growing up, we often live up to the expectations of others, while also overestimating ourselves.
But once expectations fall, we subconsciously fall into depression and blame ourselves. And most of the afflictions in life stem from this.
It's certainly not wrong to want to put in the effort to do something well, but if you don't get the results you want, and you fall into a negative state, you're really being too harsh on yourself.
Nothing in this world is perfect. Disappointment and mistakes always exist side by side, everyone has to stubbornly hold on to their troubles. Instead of stubbornly holding on to the pain and fatigue in your heart to torment yourself, just let go of it, give yourself one more chance to do it again.
Life needs tolerance, try to reconcile your mistakes with yourself. Do not be too compulsive, because anything forced is not happy. Give yourself eight parts of tolerance, maybe you can live a much simpler and happier life.
Be kind to yourself, eight parts tolerance and two parts self-blame.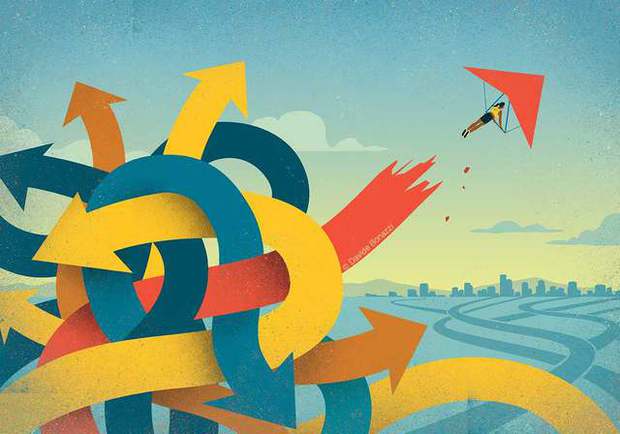 4. PEOPLE, 8 PARTS OF BENEFITS, DON'T FORGET 2 PARTS
When she went to school, Phuong always remembered the word "honesty" that her parents taught her, so she helped her roommates sweep the house, wash clothes and make bed sheets.
Phuong has become the most welcoming person in the dorm, but also a sandbag for everyone to vent.
Until later, when gratitude turned to indignation, Phuong herself couldn't help but sigh: "Now I really have become a cheap guy".
What Phuong encountered, we have more or less experienced. It is right to be honest with others. But too good, not sharp, can only suffer by themselves.
If a relationship is built on patience, it only takes a little carelessness to break down.
If you want to expand your relationships, try to be as friendly as possible. But we must not lower ourselves, we need to take a stance. Efforts to harmonize does not mean losing the ego that endures and suffers alone.
Moderately good, moderately enthusiastic, give others eight parts of kindness, keep two parts of sharpness to protect your limits.
5. FRIENDLY 8 PARTS, KEEP DISTANCE 2 PART
The friendship between gentlemen is as pale as water. Because it's pale, it doesn't get boring quickly, so it can last for a long time.
I've always felt that close friends shouldn't keep their distance, it's best not to hide anything from each other
But later I realized, no matter how good a friend is, should keep an appropriate distance. Being too close can inadvertently invade other people's private space, leading to conflict.
Intimacy is only eight parts, leaving two parts as a boundary. Intimate close enough is the best way to reconcile between friends.
https://cafebiz.vn/nhung-nguoi-co-tri-tue-cam-xuc-cao-deu-co-kha-nang-lam-chu-thien-ha-ap-dung-dinh-luat-8- 2-20220421143345393.chn
You are reading the article
Apply the 8-2 . law

at
Blogtuan.info
– Source:
Soha.vn
– Read the original article
here