Giải trí
Not Luu Dung or Ky Hieu Lam, who is the only person who can cure Hoa Than?
Hoa Than was a great figure in the Qianlong era, but he was still afraid of turning pale when he met this person.
When it comes to Hoa Than's "rivalry", the audience will immediately think of Ky Hieu Lam and Luu Dung, because between the three of them there was a very special intellectual battle on the screen. However, in history, the opponent that really made Hoa Than a headache was another character.
The only person who makes Hoa Than shy
This character is a famous general with glorious feats in the Qianlong period named A Quy, also known as A Que. When Hoa Than first became an official, A Quy was already a great god with many merits. He held great military power in his hands and had a solid position in the Qing court, so Hoa Than did not dare to do anything to him even if he hated it. Therefore, whenever he met this general, Hoa Than was careful in every word and action and did not show an overbearing attitude.
General A Quy holds great military power in his hands and has a strong position in the Qing court.
Therefore, when General A Quy followed Qianlong's orders to quell the rebellion in Gansu, repair dykes in Henan, and investigate the case in Zhejiang, did Hoa Than dare to "act a monster" causing many corruption cases. oh, taking bribes, harming loyalists…
By the time A Quy returned to the court, Hoa Than had truly become a mandarin possessing power over all people in the court. At this point, if A Quy still wants to overthrow this greedy official, he still has a chance to win. However, he did not do so.
There are two reasons to explain this decision of A Quy. Firstly, Qian Long is very old and will not be able to protect Hoa Than forever. Second, the general himself also had to face old age and weakness, so he could only "close his eyes" to pass.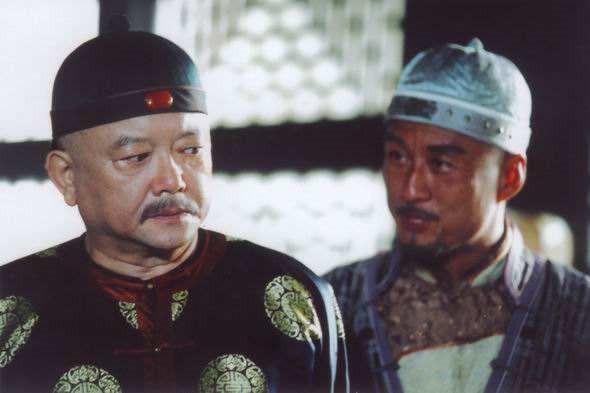 Hoa Than was always afraid of General A Quy.
When he was in high court, A Quy always kept a distance of about ten feet from Hoa Than, even if this official actively sought him out to discuss political affairs, he only responded reluctantly.
The image of General A Que on the screen
The movie "The General of the Army" has clearly portrayed the character of General A Quy in Chinese history. The work also mentions many challenges of A Quy when his loyalty was sometimes questioned by the king. During a conquest of troops, he received a holy order to return to the palace within 7 days. A Quy brought the head of the bandit leader back to the capital on the last day of the term and strengthened Qianlong's trust as well as deterred the wicked gods in the court.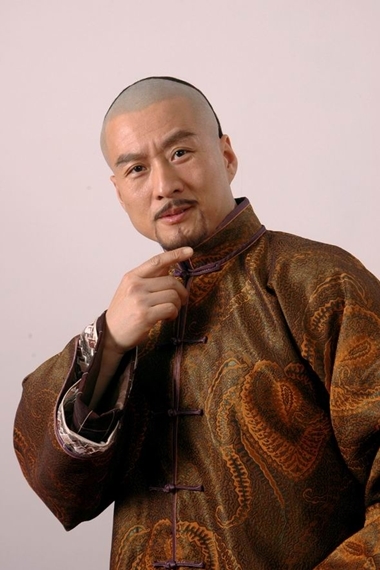 The image of General A Quy was played by actor Ton Hung in the movie "Thiet General".
In the film, actor Ton Hung successfully played the role of A Quy, the righteous and clever general. The dark stories in the official place were in turn brought to light by his talent and bravery to reassure the people.
After the success of "The bravery of Ji Xiao Lam", the trio of actors including Truong Thiet Lam, Vuong Cuong, and Truong Quoc Lap were compared to the "Three Triangle" of Chinese TV series.
Video: Scene A Quy General (Ton Hung) defeats assassins to protect Emperor Qian Long (Truong Thiet Lam)
At first, director Bo Dang Tan invited all three to participate, but Truong Quoc Lap refused because he did not want to play the old role again. After careful consideration, the crew decided to invite Sun Hung, a Taiwanese comedy star, to play the role of General A Quy.
Ton Hung is a Taiwanese. As a child, due to family conditions, he only finished 5th grade, so he couldn't read many simplified characters because Taiwan used traditional characters. The whole film crew laughed many times because Ton Hung often misread the lines, sometimes asking about the content of the script. However, the actor was still enthusiastically helped by everyone, especially Truong Thiet Lam also brought a dictionary to teach Ton Hung, so he gradually overcame the difficulty.
Hoa Than (Vuong Cuong) and General Tiet (Ton Hung) also have many "face-to-face" encounters in the film.
Vuong Cuong and Truong Thiet Lam were both "distrustful" when accepting the invitation to participate in "Tiet General". Previously, Truong Thiet Lam announced that he would switch to the music field. And Vuong Cuong said he would never play the role of Hoa Than because he was too "bored". In the end, both returned to familiar roles.
You are reading the article
Not Luu Dung or Ky Hieu Lam, who is the only person who can cure Hoa Than?

at
Blogtuan.info
– Source:
24h.com.vn
– Read the original article
here