Sức Khỏe
Ho Chi Minh City Hospital "shares" PET/CT radiopharmaceuticals for cancer patients
Information was shared by Ho Chi Minh City Oncology Hospital on the morning of May 20. "Currently, we are waiting for medicine from Cho Ray Hospital, this is the most favorable option," said a leader of the City Oncology Hospital.
Thus, cancer patients in HCMC can no longer have to struggle to find places to take PET/CT scans. Last time, they were transferred from Oncology Hospital, Thu Duc City Hospital… to Cho Ray Hospital to register and wait for about 30 days for PET/CT scan.
The faster option is for the patient to move to Da Nang or Hanoi for imaging. Why does this happen?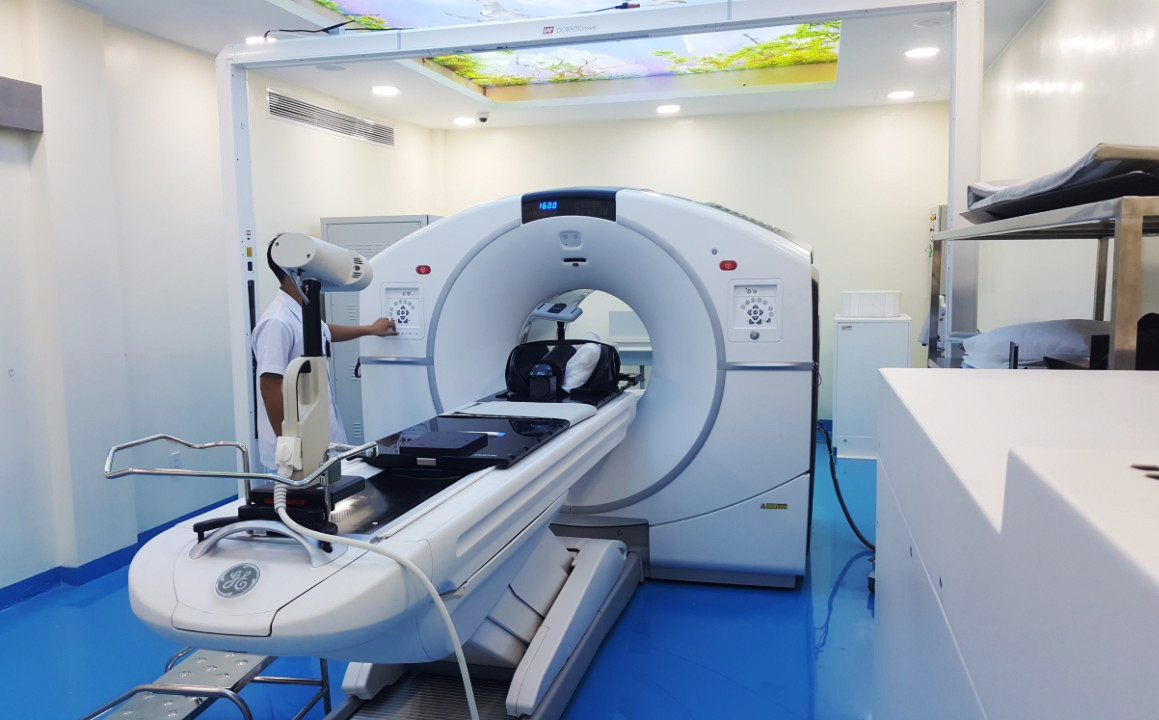 In 2020, Ho Chi Minh City Oncology Hospital is equipped with a high-end Discovery MI DR PET/CT machine system with the flexibility of independent diagnostic CT. This is one of the most modern generations of machines in Vietnam. Advantages include: help reduce the dose of radiopharmaceuticals, less recording and shorter recording time. The maximum machine capacity is up to 30 shifts/day.
The supply of radioactive drug 18F-FDG (used for injection for PET/CT patients) of Ho Chi Minh City Oncology Hospital is a medical joint stock company, with a branch located in Thu Duc city.
"However, this branch has not been able to renew the drug registration certificate, while the company's facility in Hanoi is still operating normally. They still supply radioactive drugs to some hospitals in Hanoi," the source said. That's why for about half a year, the PET/CT machine system of Ho Chi Minh City Oncology Hospital operated in moderation, then stopped altogether.
Hope now lies in Cho Ray Hospital, where the Cyclotron system produces 18F-FDG drugs in Ho Chi Minh City. However, this hospital is also not more favorable when PET/CT patients spike in spikes. Waiting time is about 30 days for your turn.
Ho Chi Minh City Oncology Hospital has sent an official report to the Department of Health of Ho Chi Minh City, the Department continues to report to the Drug Administration, the Ministry of Health. The option taken into account is that Cho Ray Hospital will share radioactive drugs with other hospitals. In which, there is Military Hospital 175, where there is a shortage of radioactive drugs and contrast agents.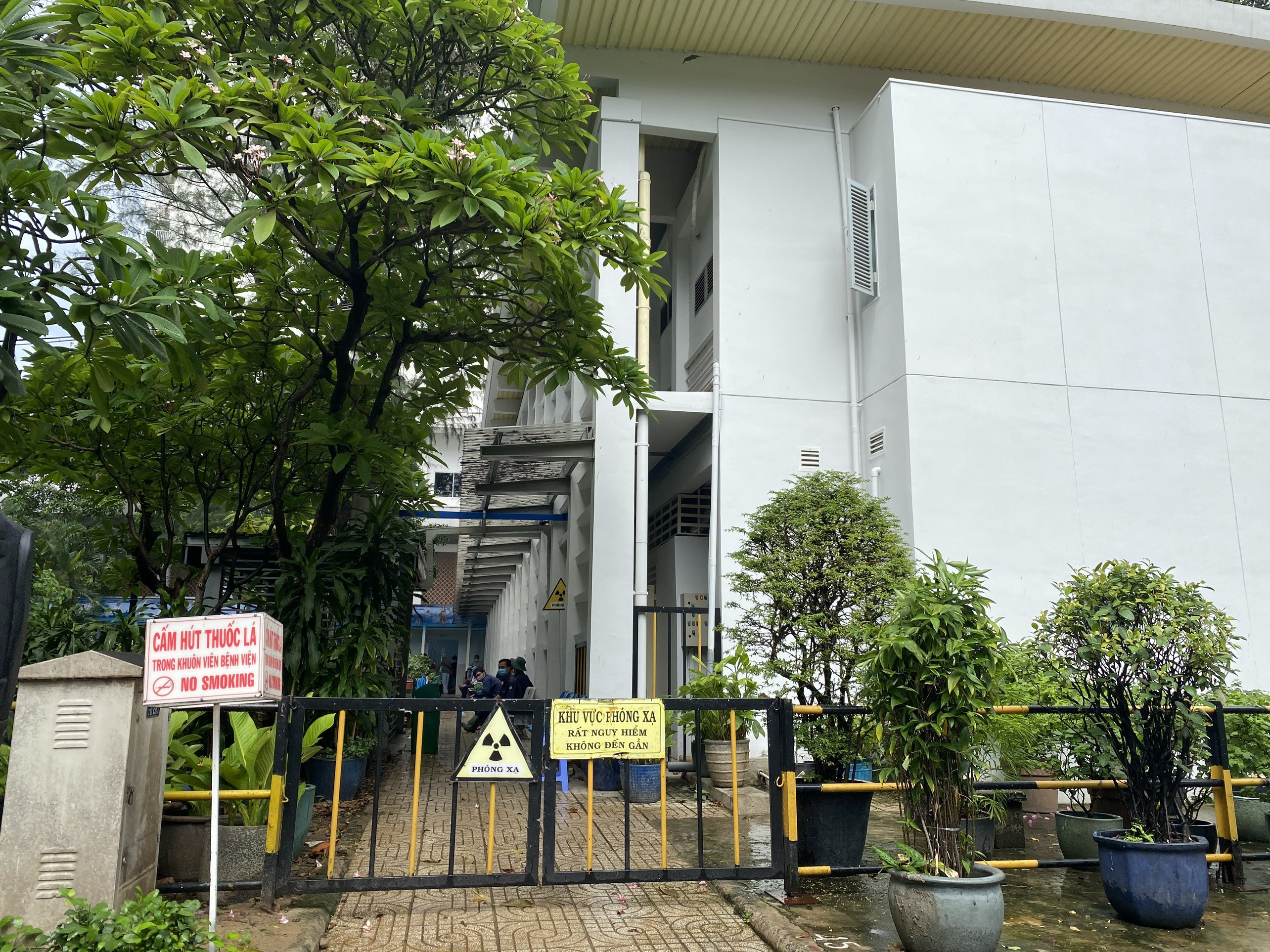 This is not the first time there have been problems when implementing PET/CT in HCMC. In May 2019, local hospitals stopped taking PET/CT scans because the radioactive drug production system (at Cho Ray Hospital) was broken and had to be sent to the US for repair.
2019 is also the time when 115 People's Hospital announced to stop this modern method due to lack of medicine. Hospital leaders suggested that there must be an independent radioactive medicine furnace serving the city's health. To date, radiopharmaceuticals continue to be the cause of PET/CT machine freezing despite the high demand.
In Hanoi, there are 6 hospitals that have PET/CT systems installed. In the central region, Da Nang Hospital is the only facility with a PET/CT machine system equipped since 2014. The hospital is also fully active in the production of radioactive drugs with the Cyclotron system.
Doctor Nguyen Van Minh, Head of the Department of Nuclear Medicine, Da Nang Hospital, said that this radioactive drug has a half-life of 2 hours and is only allowed to be transported within a radius of 200km. difficulty.
Therefore, experts say that, when investing in a PET/CT machine system, it is necessary to take into account both the "furnace" for the production of radioactive drugs and the stability. Without the drug, this expensive machinery system would fall into a frozen state.
Currently, there are many modern methods for cancer diagnosis and treatment that PET/CT is considered superior. Ho Chi Minh City currently only has Cho Ray Hospital, City Oncology, and Military Medicine 175 deployed, the cost ranges from 25 to less than 30 million dong, excluding health insurance.
In case the patient cannot take PET/CT, the doctor will have to combine many other imaging methods such as whole-body CT, MRI, etc. to replace it. "Of course, it can't be as superior as PET/CT," said Dr. Minh.
Linh Giao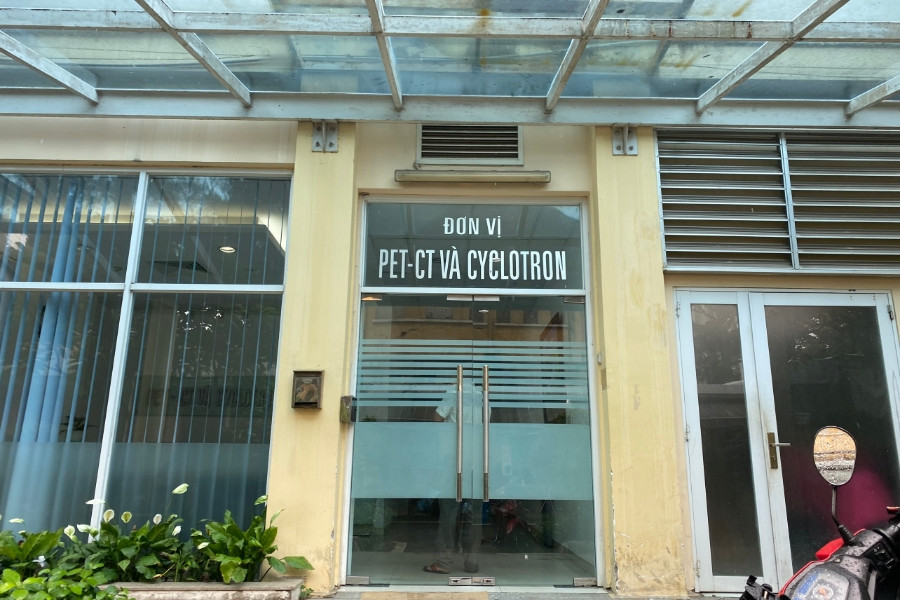 You are reading the article
Ho Chi Minh City Hospital "shares" PET/CT radiopharmaceuticals for cancer patients

at
Blogtuan.info
– Source:
vietnamnet.vn
– Read the original article
here