Công nghệ
10 years of love for the couple Mark Zuckerberg
"10 years of marriage and half of life together. There will be many new journeys," Zuckerberg wrote when posting a photo of the couple on May 19. The photo shows the couple at their wedding 10 years ago.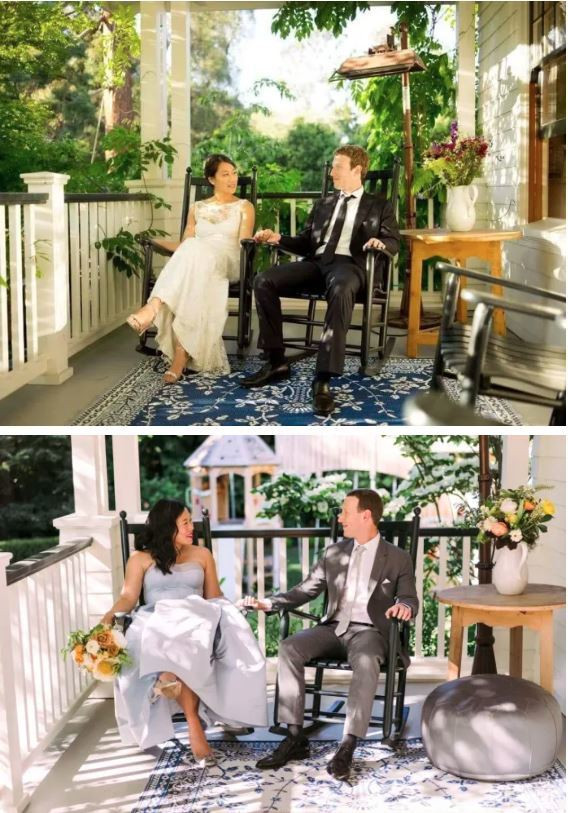 Most people know the story of Mark Zuckerberg building Facebook, now Meta, from a dorm room. The billionaire dropout has faced a lot of criticism from the public due to the impact the company has on society. However, he is also a family man.
Chan and Zuckerberg got married on May 19, 2012, just one day after Facebook went public on the US stock exchange. That same week, Mrs. Chan graduated from medical school. The couple are both Harvard University alumni. The two started dating in 2003 at a party organized by friends.
At that time, Zuckerberg opened Facebook (then Facemash) as a place to "grade" female classmates at Harvard. Because of the noise surrounding the platform, Mark believes he is about to be "kicked" out of Harvard and wants to get a girlfriend quickly before that actually happens. He told Chan, "I'll be kicked out of school in three days, so we have to hurry." Luckily for Zuckerberg, Chan soon fell in love with the nerd.
After Zuckerberg dropped out of school, the two moved to California, Priscilla continued to attend medical school and rented an apartment for her boyfriend to visit for the weekend. When they first fell in love, Mark often worked long hours until Facebook exploded. Due to not having much free time, the two agreed to a principle that they still maintain to this day, which is to spend at least 100 minutes a week, not at Facebook headquarters, and go on a date every night. the week. When dating, the two often go for a walk, row a boat and play cards.
Their wedding 10 years ago took place very unexpectedly and simply. The bride's ring costs only $25,000, too modest for a fee like Zuckerberg's, dishes prepared by local restaurants. Singer Billie Joe Armstrong of the band Greenday also performed for free.
CEO Meta admitted, despite making billions of dollars, their love is the greatest thing born from their invention. "Without Facemash, I wouldn't have met Priscilla," he said in his 2017 speech. "She's the most important person in my life, so you can say this is the most important thing I've done." during my time here".
Priscilla also played a big role in Zuckerberg's decisions, for example, when he turned down a $1 billion buyout offer from Yahoo in 2006.
The couple has two children together, Maxima (7 years old) and August (5 years old). Before that, Priscilla had 3 miscarriages. The two have shared their sad story on social media in the hope of giving hope to those in the same situation and helping people feel more comfortable.
As parents for the first time, Chan and Zuckerberg founded the Chan Zuckerberg Foundation (CZI) in late 2015. CZI and Maxima share the same birthday. The founders pledge to donate 99% of their wealth to the prevention, cure and treatment of all diseases in the next century.
CZI's mission is to "build a healthier future for everyone". The Foundation focuses on key areas such as science, education, community, justice, and opportunity. Some of the initiatives that CZI has invested in are related to climate change, science education, diversity, rare diseases.
Despite owning a net worth of hundreds of billions of dollars, Zuckerberg and his wife have ways to teach their children that are worth learning. In 2019, in an interview on CBS This Morning, Zuckerberg explained his philosophy as a parent: that is, don't give your kids everything they ask for. Both daughters have duties and responsibilities to their own gnooi. Chan and Zuckerberg even took their children to the office to watch their parents work.
In another interview in 2019, Zuckerberg emphasized: "In general, I don't want my kids to sit in front of a TV or computer screen for long." However, he is optimistic about the benefits of his children when using Facebook Portals, a video chat product of Meta, to communicate with friends and relatives far away.
Keeping in touch with grandparents and uncles around the country is very important to Zuckerberg. This type of screen usage really has many benefits, he explains. However, he also mentioned that using a passive screen and no human interaction will not bring good.
Like other couples, Mark uses his personal Facebook account to "show off" his feelings. In 2014, on the 11th anniversary of each other, the owner of Meta wrote: "I met a wonderful girl on this very day 11 years ago. Priscilla, thank you for keeping me on my toes and helping me to always feel the magic of the world as we grow up together."
Du Lam (Synthetic)
You are reading the article
10 years of love for the couple Mark Zuckerberg

at
Blogtuan.info
– Source:
vietnamnet.vn
– Read the original article
here