Thể thao
Coach Park Hang-seo admits mistakes with Nham Manh Dung and… the end
Duc Huy, Trong Hoang, Hoang Duc, Hung Dung … are the interesting findings of Coach Park Hang-seo during the military period. Under the Korean leader, these players did not play according to their forte positions at the club level, or the usual habits they had practiced for many years before. With Duc Huy, from the position of left midfield, he was pulled into the defensive midfielder and immediately made an impression from the 2018 AFC U23 Championship. With Trong Hoang, no one thought of an attacking midfielder with many years of experience. Experience in this role at the club level to the national team was pulled down by the Korean military to play right-back.
Then it was that position that made a very different name in SLNA players. Hoang Duc, Hung Dung, Tuan Hai or more recently Van Do, Van Xuan also showed interesting discoveries in Mr. Park. But Nham Manh Dung is an opposite case. In Viettel and U19 Vietnam before, Manh Dung played as a striker. He can play as a centre-forward or a full-back, or at times can be one of two central defenders.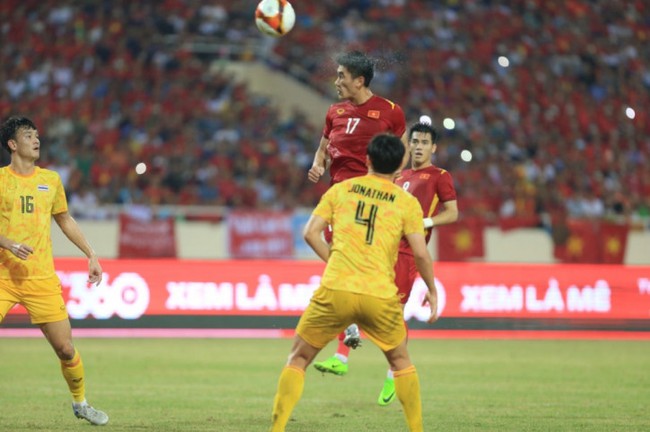 But with Coach Park Hang-seo, even in the first tournaments that Manh Dung was selected, this player had to play … left-sided center-back in the three-center-back scheme. At that time, U23 Vietnam did not lack strikers. Minh Binh, Nguyen Hoang, Thanh Minh, Xuan Tu, Van Dat, Van Tung… are still waiting in long lines to compete. Therefore, Manh Dung, the player who did not make an initial impression, had to step back to kick a central defender. Mr. Park evaluated him as a player of good height, strong in air combat. In the context of Van Hau's injury, Manh Dung can be a temporary choice.
However, when Nguyen Hoang, the striker expected by Mr. Park, was injured before the SEA Games, Manh Dung was pulled back by the Korean military to kick the striker. In a practice session before the SEA Games, Manh Dung practiced too well. From there, Coach Park Hang-seo accepted his own "mistake" to pull him back to the position of a goalscorer. It is true that Mr. Park has really "re-hesitating" with the case of Nham Manh Dung.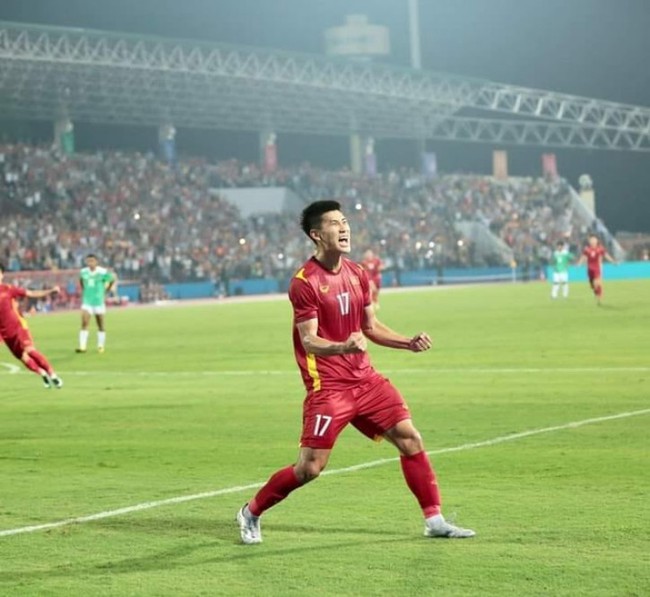 Certainly, Mr. Park will be happy when that mistake helps U23 Vietnam beat Thailand, with a header from Manh Dung himself. "Manh Dung has entered the opportunity optimization area (the area between the 5m50 line and the penalty spot). Manh Dung had a situation where he jumped like a folding knife in the air, when he stopped in the air and stepped back slightly before hitting his head," expert Steve Darby told the press. "This is a very difficult technique, because a striker who wants to head accurately in that situation has to have power and precision in the touch.
Surely, Manh Dung will have to try harder in the future. But anyway, at this moment, he is the hero who brought home the gold medal for U23 Vietnam. Something he probably wouldn't be able to do if Mr. Park kept using Manh Dung as a central defender.
You are reading the article
Coach Park Hang-seo admits mistakes with Nham Manh Dung and… the end

at
Blogtuan.info
– Source:
danviet.vn
– Read the original article
here