Ciné
Life Style
Heartbreaking scenes of children on screen when their parents divorce
Sam – So's efforts to heal his parents and the words that broke viewers' hearts
LIVE Love the sunny dayKhanh (Lan Phuong) was embarrassed and sad when she ended her marriage with Duc (Hong Dang).
A while ago, two children, Sam and So, were asking to see their father all day because they were afraid of their parents' divorce. Baby Sam is old enough to realize the situation, trying to heal the two, but her efforts are not possible. Meanwhile, baby So has questions that make viewers feel sad: "Mom, what is a breakup? Does breaking up hurt, but Sam cried", "Dad is angry with mom, dad is angry with mom, let me apologize to you instead of mom".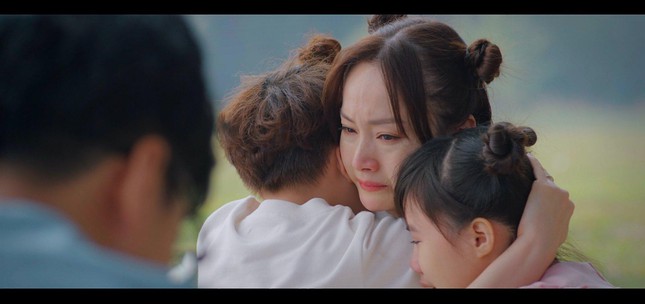 Before going to court, Khanh – Duc arranged a picnic to face her two children. Sam – So both did not want their parents to divorce and sobbed: "Parents, don't deceive me anymore. Divorce is a house for each person. Dad got a new wife, mom got a new husband, what should I do…If dad loves me and younger brother So, then he'll stay with Mom and us."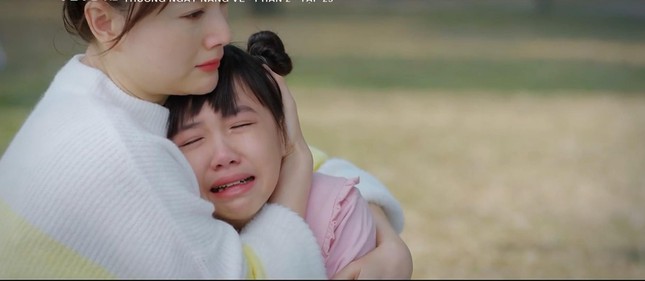 The tearful child division scene in "Rose on the left breast"
The marriage of Thai (Ngoc Quynh) and Khue (Hong Diem) cannot be saved. Thai divorced Khue to bring Tra (Luong Thanh) home as soon as possible. Khue suffered when her husband betrayed her and had to separate her intestines from her children.
The consequences of broken marriages are tearful breakups. The audience seemed to crumble with the character when witnessing the separation between Khue and her eldest daughter – Bong. Bong is old enough to understand divorce and separation, not being able to live with his mother and sister. While baby Mun could only burst into tears when he had to say goodbye to Bong.
Bong's questions are like a sharp knife to Khue: "Are my parents going to divorce, and Mun and I won't be able to live together anymore, right, mother?". At this time, Khue could only hold her daughter in her arms: "I'm your sister, can I give my mother to Mun?". Baby Bong choked: "I want to stay with you, mom take me with you".
Khue's mother-in-law (People's Artist Hoang Cuc) was also helpless in tears when she saw her daughter-in-law and grandson, who she loved so much, passed away.
Another heartbreaking situation of the character Mai Anh (Quynh Trang) in Ex-husband, ex-wife, ex-lover. The girl accidentally overhears a conversation between her father's new wife – Giang (La Thanh Huyen) and her biological mother (Van Dung). She was angry that the two were plotting to have a child to gain property and push her away from her father.
Mai Anh bluntly spoke out about the wounds that made her stepfather and stepmother only silent. "They discussed having to give birth to another child to win the love of their father. It seems that they are afraid that my father loves me too much. They don't treat you kindly. They get upset with me because they think I'm spending a lot of money, because they think I'm touching their pockets", "You're wrong. An 18-year-old child, 12 years living with grandparents, 3 years living with father, 3 years living with mother, do you think I am still a child?".
You are reading the article
Heartbreaking scenes of children on screen when their parents divorce

at
Blogtuan.info
– Source:
Kenh14.Vn
– Read the original article
here