4 outstanding benefits of electric taxi

On May 31, 2022, Dong Thuy Co., Ltd., the owner of the famous Lado Taxi brand in the southern region, received the first batch of VF e34 out of 50 ordered from VinFast. Lado Taxi has also become the pioneer carrier in Vietnam to provide electric taxi services. In the short term, this service will be available at Lien Khuong airport (Lam Dong), contributing to spreading and promoting the image of a green Lam Dong, towards a sustainable future.
Sharing about the landmark decision, Mr. Nguyen Ngoc Dong, Director of Dong Thuy Co., Ltd. said that VF e34 is an effective solution for taxi service with 4 advantages.
The first is about cost. Before thinking about profits, taxi businesses need to calculate a lot of costs, such as investment in buying a car, operating and maintenance costs and many other expenses. After careful consideration, VF e34 helps businesses optimize many types of costs.
"In the context of the current sharp increase in fossil fuel prices, the use of electric vehicles is clearly the most economical. In addition, supportive policies such as exemption from registration fees from the Government also make work businesses choosing electric cars become more practical"Mr. Dong emphasized.
The second is durability – a factor that is put on the top priority by passenger transport businesses when choosing a vehicle. Vehicles used to run services need to have high durability to meet the high running frequency and the least depreciation after a long time of use.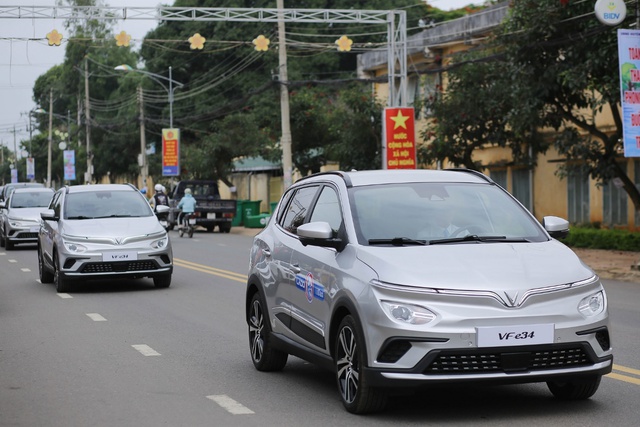 Compared with a complicated transmission system of a gasoline car, the electric motor has a simpler structure. Therefore, using the VF e34, businesses hardly have to worry about repairing worn out machine parts. Besides, the best warranty, up to 10 years or 200,000 km of VinFast VF e34 is also an advantage compared to popular gasoline cars on the market.
Thus, the electric vehicle lineup will help businesses save significantly on manpower, time as well as the cost of car care and maintenance.
The third is the peace of mind from VinFast's unique battery rental policy, which helps taxi businesses feel secure throughout the life of the vehicle. Vehicle batteries will be replaced when the capacity drops below 70% or there are problems that are not caused by the user.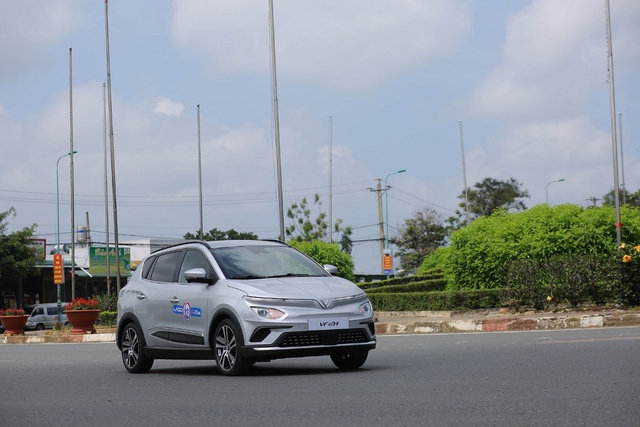 Fourth, it is safety, passenger travel experience and intelligent vehicle management. This is a very important point for taxi businesses but often overlooked.
"In order to optimize costs, service models often have many features cut. Meanwhile, VF e34 still owns 6 airbags and a series of outstanding safety equipment compared to cars in the same segment. believes that this is also an important factor to help increase the competitiveness of the brand and attract customers.Mr. Tran Cao Hieu, Chief Engineer of Lado Binh Dinh, assessed.
For businesses that own a large number of vehicles, without any equipment or software from a third party, just a phone with VinFast's application installed, the management department can track the entire mobile history. Transfer, check vehicle status, maintenance history, transparent and convenient payment of charging/renting costs…
"I believe that a series of smart technologies and new experiences of electric cars will quickly conquer customers in Lam Dong province in particular, creating a premise for us to deploy the use of electric cars to other areas. other such as Nha Trang, Binh Dinh, Vung Tau… in the future"Mr. Nguyen Ngoc Dong affirmed.
New milestone in electric vehicle era
The outstanding advantages of electric cars compared to gasoline cars make many technology taxi drivers switch to running VF e34. According to calculations by some car owners, during the current period of record increase in gasoline prices, a driver's income using a VF e34 is 150% higher than using a petrol car.
"In the past time, many technology car drivers have had to turn off the application because after deducting the expenses, the salary is not worth much, while the price of petrol continues to increase. Thanks to running VF e34, I can stay out of this price storm"a car owner VF e34 in Hanoi said.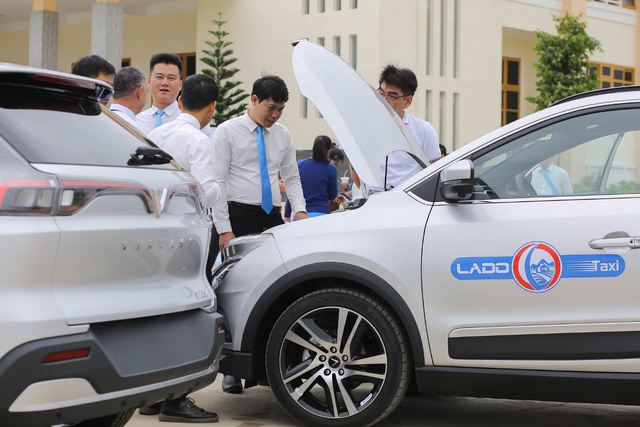 Many experts believe that the dual benefits of environment and finance will spur a shift in the transportation service industry when businesses replace petrol cars with electric cars. According to Mordor Intelligence, a market research unit in India, the compound growth rate (CAGR) of the electric car taxi market could reach more than 12% in the period 2020 – 2025. In which, Europe Asia-Pacific is the largest electric taxi market in the world.
In Vietnam, the green revolution in mobility has many advantages when the domestic electric vehicle market is accelerating strongly with the opening and companion of VinFast. The electric vehicle era has also made a new mark with the appearance of the first line of electric taxis. This is a testament to the versatility of the VF e34 – both as a smart and affordable family car and as the first choice in the service business.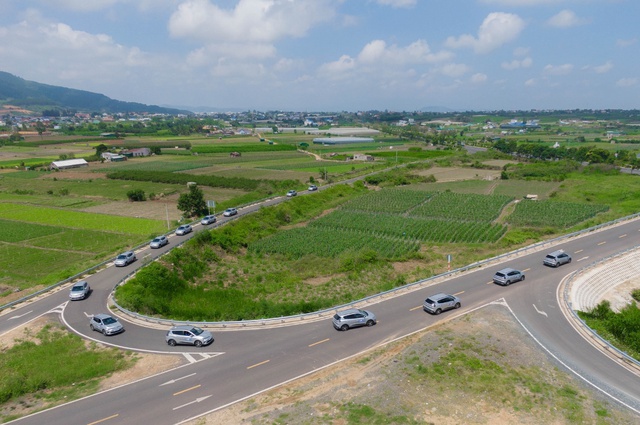 VinFast's C-sized electric SUV is priced at VND 690 million, excluding the battery pack. Customers buying VF e34 have 2 options to rent batteries according to Flexible or Fixed package. Flexible battery rental package has a fee of 657,500 VND/month and is limited to 500 km/month, if you go beyond 500 km, you will pay an additional 1,315 VND/km. Fixed battery rental package costs VND 1,805 million/month and has no travel distance limit. In particular, VF e34 is currently very attractive to customers when enjoying the 0% registration fee.
https://autopro.com.vn/taxi-dien-buoc-ngoat-lon-trong-nganh-xe-dich-vu-tai-viet-nam-20220601172908254.chn
You are reading the article
Electric taxi – A big turning point in the service car industry in Vietnam

at
Blogtuan.info
– Source:
autopro.com.vn
– Read the original article
here