Life Style
Tâm sự
I thought that I had not had children for many years because of my husband, but the truth hurt me
Graduate After graduating from college, I was fortunate to have a stable job with a high income. My parents are very happy because they don't have to worry about work for me. However, grandparents are impatient when at the age of 30 I have not yet Bring your boyfriend home to debut. Meanwhile, my friends my age have all got married one by one. Especially when I look at my neighbors, friends my age who already have children.
My parents asked a matchmaker but I did not agree. Since I was a child, I liked to be independent and decisive in everything, so I wanted to find my own happiness no matter what.
At the end of 30 years old, I happened to know Huan. From the first day we met, I was impressed with him. Talking more deeply, I just learned that he studied at the same university as me, but two courses above me. He once had a deep love but could not come together because his lover decided to study abroad. He said, after graduating, she also settled there.
After a year of getting to know each other and falling in love when we saw that our feelings were ripe, we asked for permission from both sides of the family to hold a wedding. Since the wedding, in general, things have been quite favorable for me. My husband and I live happily, but only 3 years have passed and I am still not pregnant.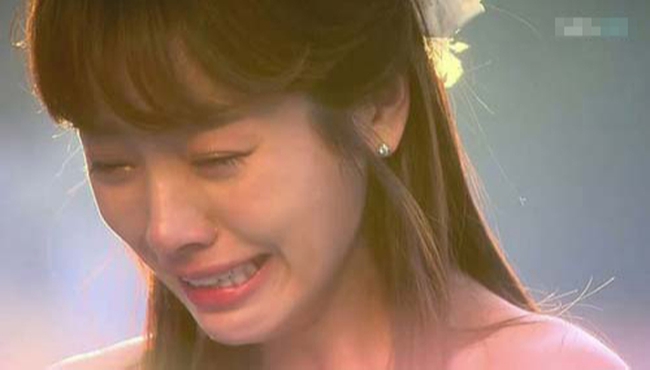 The whole family also felt impatient when I did not have good news for a long time. My mother-in-law told me and my wife to go to a doctor we know. The doctor said I have no problem, the problem lies with my husband. To this day, both my husband and I are still taking the medicine as directed by the doctor. After a long time of treatment with no results, to be honest I was a bit disappointed. I still love him wholeheartedly and am determined to cure it.
What I consider myself really lucky is having the care of my mother-in-law. She knows about my wife forever childless but no response. I thought it must be her son's fault, but that's not the case. For a long time, she took medicine and worked hard to make it for my wife and I to drink. I asked what medicine she took, she said that even though her health is normal, she still needs to be nourished. Seeing that my mother-in-law is so concerned, I feel secure drinking everything she gives me with the belief that there will be good news in the near future.
Things will stay that way until I know what's behind. It was late at night to see her husband's sister coming home. My whole family was asleep and I was the only one awake. Seeing my brother-in-law go to the kitchen to get something, I asked him, and he said:I forgot to come back today, don't bring medicine, sister. I also have fertility problems, I'm sure if I take this medicine from my sister and take it, I will soon have a baby. Mom told me to bring it back but I forgot".
After listening to it, I was shocked and did not understand what my brother-in-law was telling me. After I asked her clearly, she told me the whole story. It turned out that the one with fertility problems was me, not my husband, as I thought. She thought I knew about this so she thoughtlessly told me.
For a long time, my mother-in-law and husband were afraid that I would be sad and did not want to put pressure, so they hid everything. They still silently cut medicine to treat me. I feel too ashamed to know the truth. For a long time, I thought unjustly for my husband. Looking back, I find myself really happy because I have a husband and mother-in-law who loves me so much. But I think I can't let my husband and in-laws die.
I was thinking about myself have to divorce for her husband to have a better future. When I talked to my mother-in-law and her husband, she advised me not to give up because the doctor said there was still hope. I don't want to hurt the kindness of my husband's family, what should I do?
You are reading the article
I thought that I had not had children for many years because of my husband, but the truth hurt me

at
Blogtuan.info
– Source:
Afamily.vn
– Read the original article
here