Tech
Startups seek to avoid the tragedy of violence and violence

As of the end of April 2022, Amazon and Ford said they had lost about $12.3 billion in the past three months due to investments in electric vehicle company Rivian. The fact that the big companies report losses is like a bucket of cold water poured into the dreamers, any electric car manufacturing company can "turn to gold".
Even Rivian, the electric vehicle startup that experts say has the most potential in the West, is not immune to the ongoing boom-and-bust cycle. Experts are also no stranger to this because it is typical, always happens with the birth of new industries.
Compared to the price of about 130 USD at the time of initial public offering, Rivian is currently only trading for more than 30 USD. Last November, the startup was valued at more than both Ford and GM, but now its value has dropped. Being seen as Tesla's counterweight with a series of advantages did not help Rivian escape the sell-off of investors, especially when the economic downturn and high inflation affected every industry.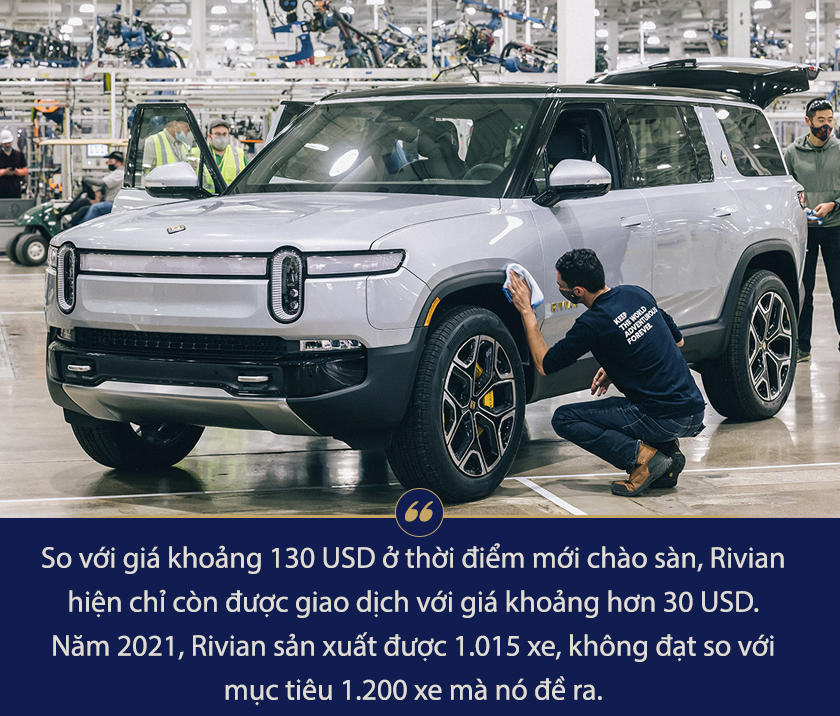 In 2021, Rivian produced 1,015 vehicles, falling short of its 1,200-car target. Its production rate has more than doubled since last year, producing 2,553 vehicles in the first three months of the year, but still lacks what it takes to be profitable and prove its worth. The company plans to build a second plant in Georgia, although its current facility in Illinois is expected to produce up to 200,000 vehicles a year.
Rivian, like many other automakers, is also reeling from inflation and supply shortages. However, the price increase for pre-order customers angered Rivian customers, leading to the company having to postpone the plan and apologize.
For other electric vehicle companies, however, they face a far worse challenge. Share prices of a series of names such as Faraday Future, Lordstown Motors and Electric Last Mile Solutions are all down more than 70% compared to when they were listed through SPAC. All are also facing charges and are being investigated by the US Securities and Exchange Commission (SEC).
SPACs are popular with electric vehicle companies, allowing companies with no significant revenue or unproven products to go public without being subject to as many regulatory measures as traditional businesses.
However, a sharp drop in electric vehicle stocks could be typical of booms and busts. Their introduction gives investors the opportunity to "launch financial rockets into the stratosphere of wealth". However, not all is good or growth is possible. The dot com bubble burst of 2000 is a commonly cited example.

William Quinn, a lecturer at Queen's School of Management in the UK – who studies stock market bubbles, said that although no public company new to the electric vehicle field has been convicted of fraud, the fraud has actually been done. typical of a bubble in the stock market.
Mr. Quinn cites the British bicycle bubble of the 1890s, when hundreds of bicycle companies were listed on the stock exchange at overvalued valuations. Nearly all of them went bankrupt within a few years.
David Kirsch, a business professor at the University of Maryland and co-author of the book "The Bubble and the Fall," said he expects a number of electric vehicle startups to survive but must also stress that Many companies will fail. Kirsch also believes that which businesses live and which businesses die are gradually being unraveled.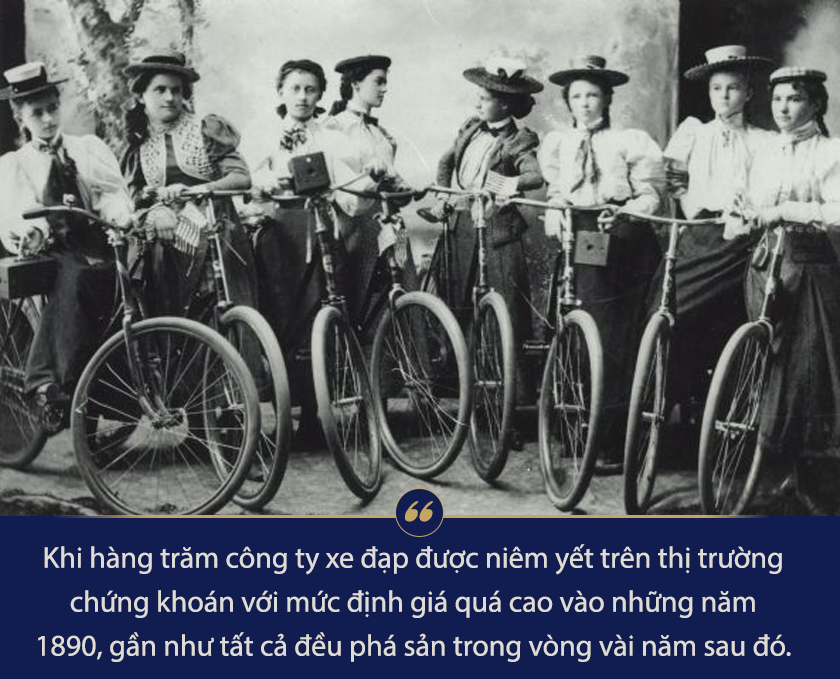 There are already electric vehicle companies that can't stand. Nikola and Lordstown Motors are among them. They collapsed after critical reports revealed misbehavior and operational inadequacy.
And it's not just American electric vehicle companies in this spiral. Chinese electric vehicle companies have also been caught up. A series of popular electric vehicle companies in the world's second largest economy have lost half of their value in recent times. Even manufacturers of batteries for electric vehicles are "spoiled".
Kirsch sees the sell-off in electric car startups that want to compete with Tesla as proof of how difficult it is to turn a story that inspires investors into a business that can prove itself. on paper with revenue and profit.
"Many of these companies are in the water, the boat is up. However, when the tide goes out, you see who has nothing left," Kirsch said.
Reference: CNN
You are reading the article
Startups seek to avoid the tragedy of violence and violence

at
Blogtuan.info
– Source:
genk.vn
– Read the original article
here