Giáo dục
Life Style
Why is Hai Phong free of tuition fees, and is expected to increase many times in localities?
Hanoi has just issued a draft resolution regulating tuition fees for public schools, expected to apply from the school year 2022-2023. In particular, it is noteworthy that the lower secondary level of students in Region 1 will double in the next school year (from 155,000 this school year to 300,000 VND/month next school year). It is worth mentioning that the tuition fee will increase year by year. By 2025-2026, each junior high school student in Region 1 will pay 650,000 VND/child (an increase of more than 4 times compared to this year). Students in regions 2, 3 and 4 also have a roadmap to double their tuition fees in the following years.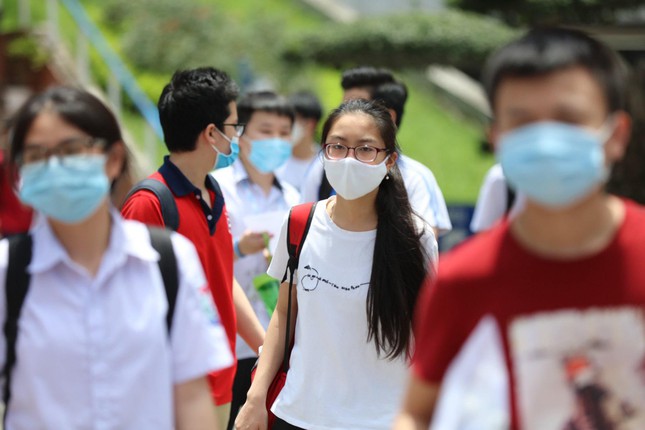 In Ho Chi Minh City, the Department of Education and Training also consulted on the increase in tuition fees for preschool education and public general education from the school year 2022 – 2023. At the lower secondary level, students at the lower secondary and secondary education levels in the district. districts will pay tuition fees from 60,000 VND/student/month to 300,000 VND/student/month, 5 times higher than before; Secondary school and secondary school students from districts in Ho Chi Minh City pay tuition fees from 30,000 VND/student/month to 70,000 VND/month/student, an increase of 40,000 VND/student/month.
At the high school level, students in the districts of Ho Chi Minh City at high school and high school will increase from 120,000 VND/student/month to 300,000 VND/student/month… With this expected increase, many parents are worried. and said: "The increase is too high, causing difficulties for people".
Meanwhile, from the school year 2020-2021, Hai Phong has a policy to support tuition fees for students from preschool to high school across the city. In which, students at all levels are supported 100% by the city budget. The leader of Hai Phong Department of Education and Training said that: "The resolution to support 100% of the city's tuition fees helps to solve the policy of leaving no student behind, and no student having to drop out. Tuition support is taken from the local budget, so education spending increases."
The Ministry of Education and Training proposes to keep tuition fees stable
The issue of tuition fee collection is specified in Decree 81 of the Government, in which the locality, based on the actual situation, the provincial People's Council decides the tuition fee frame or specific fee level for each level of education and training. each area, make sure not to exceed the ceiling.
From the academic year 2023 – 2024 onwards, the tuition fee bracket will be adjusted according to the proportion suitable to the local socio-economic conditions, the growth rate of the consumer price index, the annual economic growth rate and the ability to payment capacity of the people but not more than 7.5%/year.
Recently, Minister of Education and Training Nguyen Kim Son explained to the National Assembly, for high school education, the provincial and city governments will decide the tuition fee. In Decree 81, there are regulations by region, ceiling, floor and roadmap. In which, there are localities that have completely exempted the tuition fee; some places also consider regulatory levels.
Minister Son also informed that, due to the impact of the epidemic in 2021, the Ministry of Education and Training has repeatedly exchanged and sent dispatches to ministries and local authorities requesting to keep tuition fees stable in public educational institutions.
In August 2021, the Ministry continued to issue a directive document on sharing difficulties and supporting students during the epidemic situation. Most recently, on May 24, the Ministry sent an official dispatch to localities and university leaders to remind and note the implementation of revenues in the field of education and training. The Ministry also noted that localities and schools base themselves on the actual situation to have an appropriate tuition fee collection and fee increase schedule to share difficulties with parents and students.
Dr. Pham Tat Dong, former deputy head of the Central Propaganda Department, said that the principle of building tuition fees for public educational institutions is to share between the State and learners, in accordance with economic conditions. society of each residential area, the actual contribution capacity of the people. Currently, the reality of life for many people after the COVID-19 pandemic is extremely difficult, in which many workers have lost their jobs, reduced or lost their income sources. They need time to find a new job, even take a lot of time to learn and re-train to get a job. "While gasoline prices increase, consumer prices increase, tuition fees are also expected to increase, textbooks increase. With this reality, even middle-income employees are struggling, let alone those who have lost their jobs and have precarious incomes," said Dr. Dong.
Also according to Mr. Dong, currently Hanoi intends to double tuition fees next year and the roadmap to increase in the coming years is difficult for people to accept because for a child to go to school to study in addition to the tuition fee, parents must pay a lot of other expenses from textbooks, school supplies, class funds, boarding fees, uniforms…
Also according to Dr. Dong, in developed countries, people are rich, but they move to free tuition for all students at all levels or Hai Phong has also exempted students from tuition fees. "We universalize education but create financial barriers to prevent the poor from going to school. An open and open education should have removed all financial, legal and technical barriers to learning. Students have wide doors to go to school, access to knowledge, on the contrary, if tuition fees are high, children from poor families have no money and will not be able to access other educational programs and activities," said Dr. Dong.
You are reading the article
Why is Hai Phong free of tuition fees, and is expected to increase many times in localities?

at
Blogtuan.info
– Source:
Afamily.vn
– Read the original article
here