The first three months pregnant This is probably a time when many mothers feel bored and scared every time they think about it. Because in this first trimester, most pregnant women experience morning sickness, fatigue, loss of appetite, and even some mothers have severe vomiting. Although knowing this is a normal response of the body when it has to adapt to having an extra baby in the belly, overcoming the feeling of fatigue is really not an easy thing.
Suddenly discovered that she was pregnant right on April Fool's Day (April 1), hotmom Thanh Tran (real name Tran Ngoc Thanh Thanh, born in 1996) cried and cried because of the "broken plan" incident. this plan". Because although she is still very young, she is the mother of two babies: Benny (born in 2018) and Kelly (born in 2019) after 5 years of marriage with her college friend – Khanh Dang.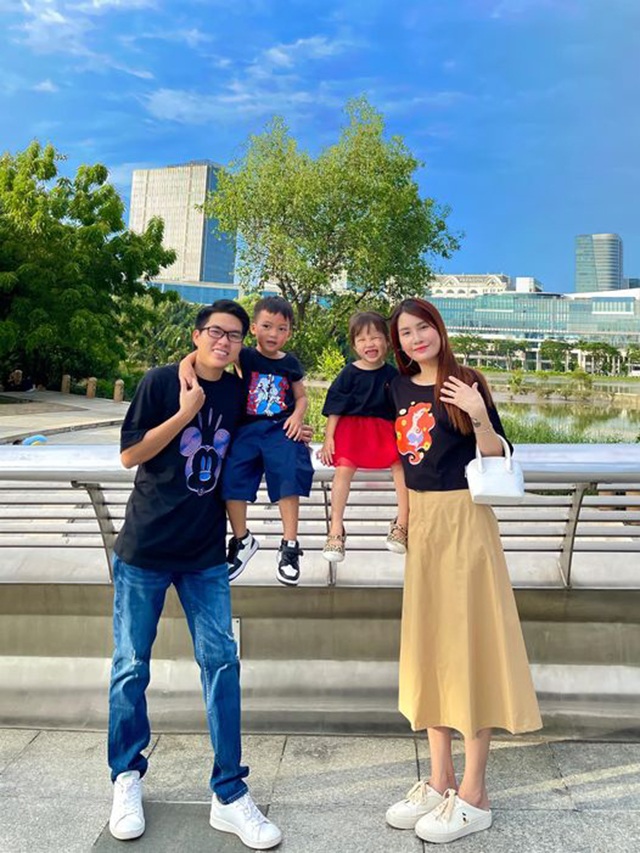 After 5 years of marriage with a college friend, Thanh Tran has a son and a daughter.
Therefore, she cried and cried when she found out she was pregnant for the third time.
With the attitude of "pregnant is to give birth", Thanh Tran quickly adapted to her pregnancy. On her personal page, she often posts funny clips and pictures about her family life. Moreover, this pregnant mother is ready to respond like: "The vacation combined with pregnancy is very complete, I wish I could have 10 children", "whether it's a girl or a boy, pregnancy is a birth"…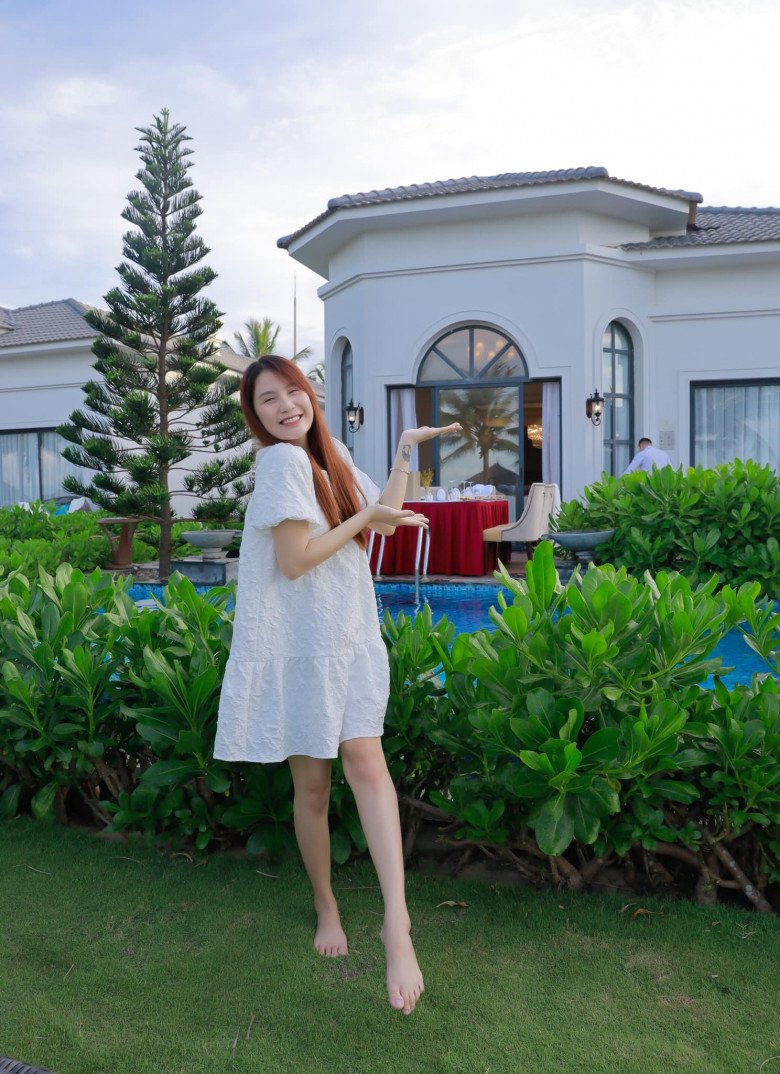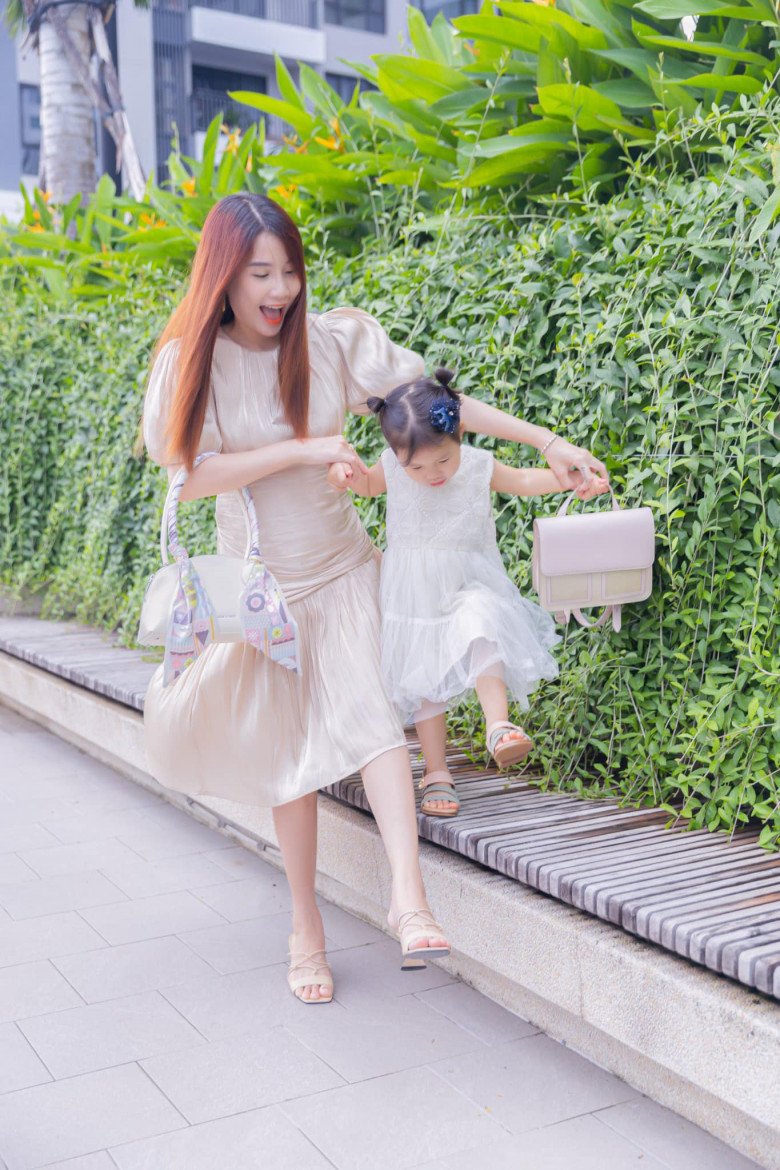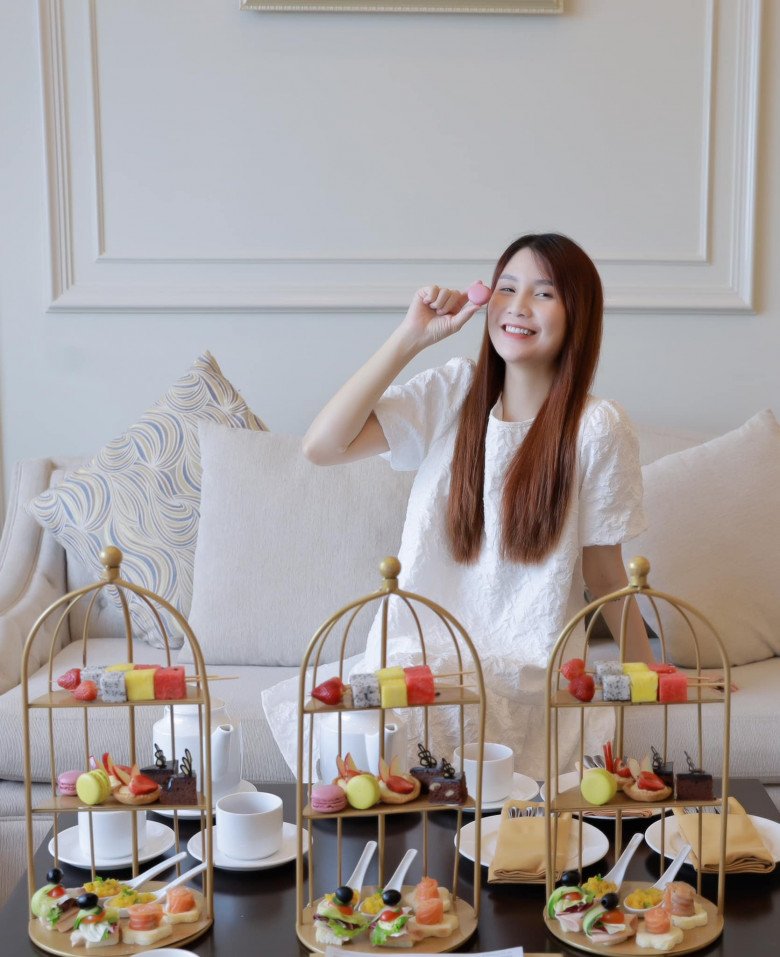 But soon, she quickly adapted to her pregnancy and did not forget to create many funny clips and images to "entertain" everyone.
However, recently, this hotmom seriously shared: "I'm looking forward to the day when I go to the doctor to see the baby Tiger, today I see the papillae's belly, everyone." In the picture, Thanh Tran is sitting at the hospital looking at ultrasound results. Unlike usual, this mother of two children sat upright to take pictures, not posing as a child. And even though she is 14 weeks pregnant, her belly is also slightly protruding behind the shirt, but Thanh Tran's physique has not changed much.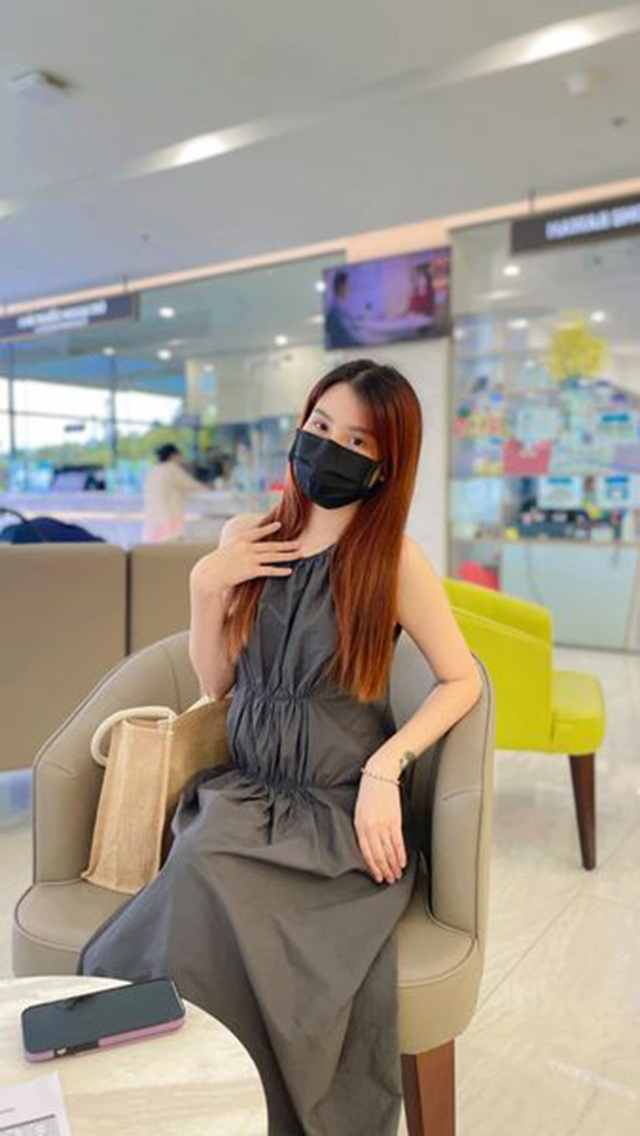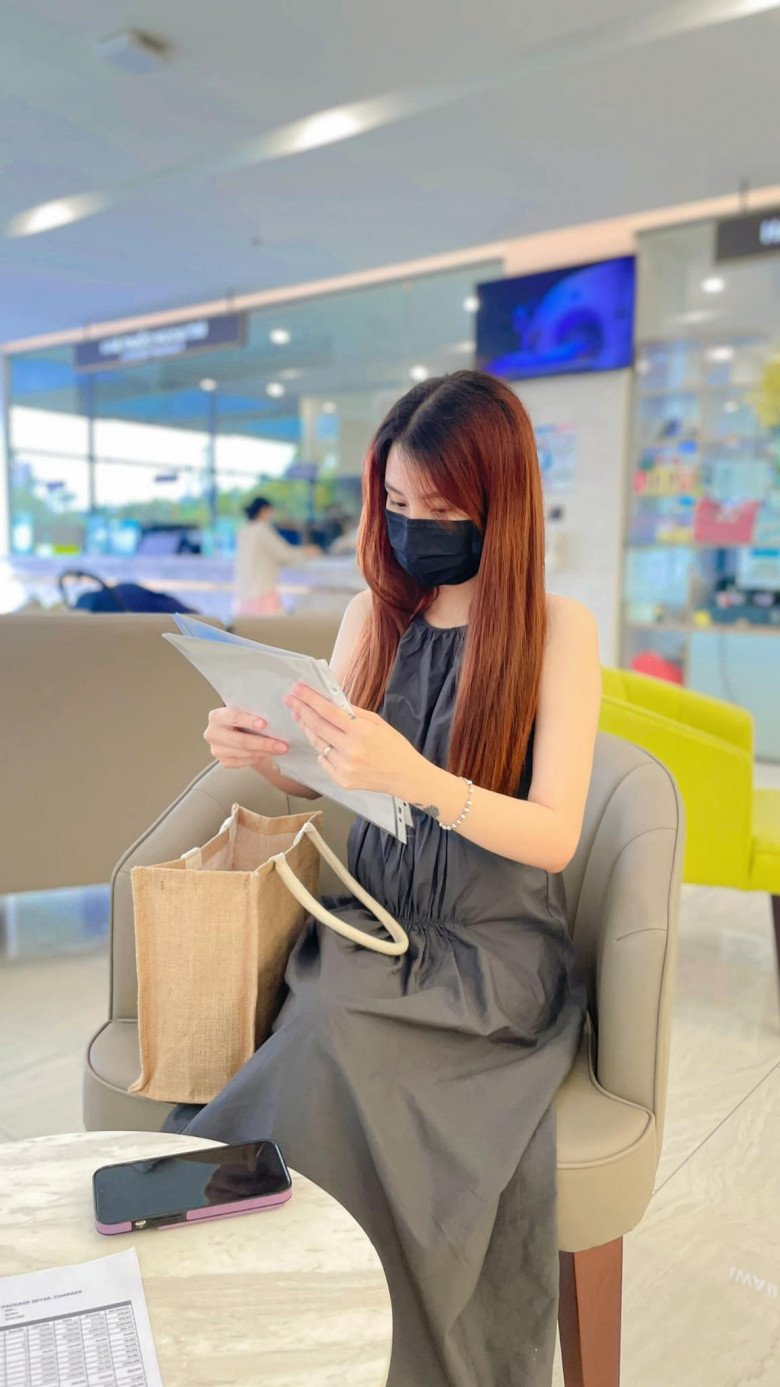 Normally very playful, now Thanh Tran seriously sits at the hospital waiting and focusing on the ultrasound results of her son.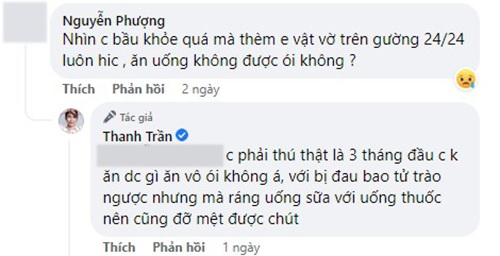 At the same time, she also revealed to another pregnant mother about her miserable first 3 months, she couldn't eat anything and she vomited when she ate it.
Although seriously taking pictures is like that, but in the comment section, Thanh Tran created a lot of laughter for everyone when constantly juggling "for fun". However, when another pregnant mother shared: "Looking at my pregnant sister, I'm so hungry, I'm struggling in bed 24/24, can't eat, can't vomit" Only then did Thanh Tran reveal: "I have to confess that in the first 3 months, I couldn't eat anything, I couldn't eat or vomit, I had a stomachache with reflux, but I tried to drink milk and take medicine, so I was a little less tired."
This shows that Thanh Tran's pregnancy journey is not as gentle as the way she still appears in front of everyone. Not only did she have to suffer enough "combo" such as morning sickness, fatigue, vomiting like many other pregnant women, but she also suffered from reflux stomach pain. But thanks to the optimistic, cheerful and energetic spirit, Khanh Dang's wife passed the first trimester. She is currently entering the second trimester of her pregnancy.
As it turned out, Thanh Tran also had to go through the same period of morning sickness as other pregnant mothers, besides that, she also had stomach reflux, so it was even more difficult to eat.
However, thanks to her optimistic and loving spirit, Thanh Tran quickly overcame this stage, she also received a lot of love and pampering from her husband.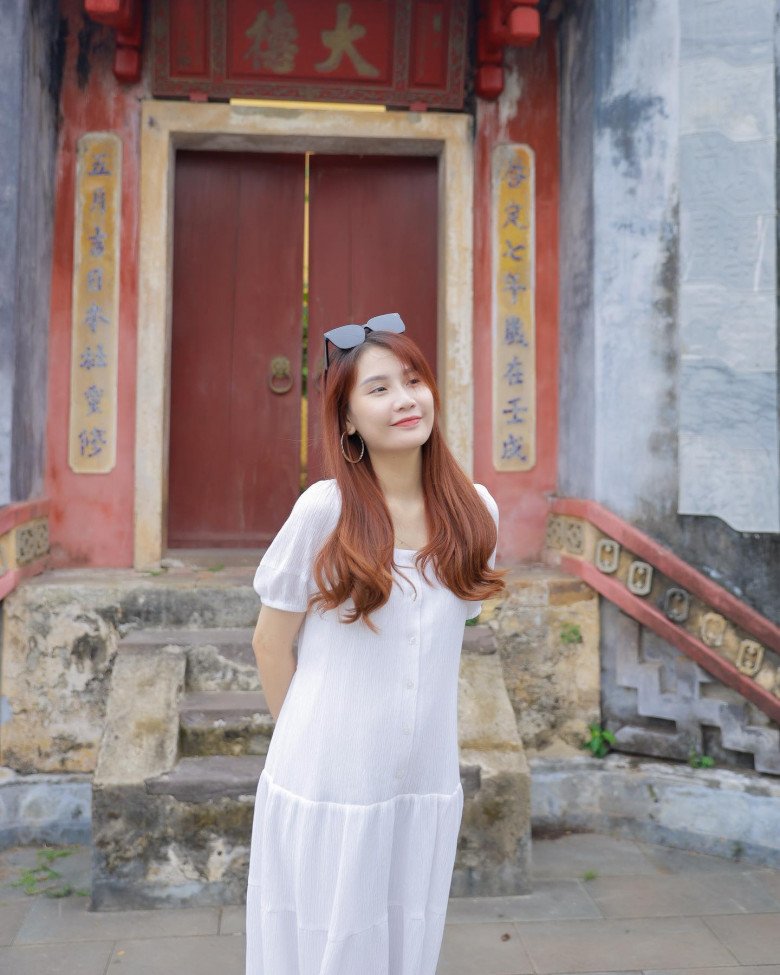 So Thanh Tran still looks beautiful and vibrant, not to the point of "weakening" like mothers with severe morning sickness.
According to experts, this second trimester is considered the "honeymoon" period of pregnancy because at this time, the feeling of morning sickness, fatigue, and anorexia of pregnant women has decreased quite a lot. At this time, it is important for pregnant women to do:
– Eat scientifically, full of nutrients: such as lean meat, fatty fish, dark green leafy vegetables, lentils, whole grains, fruit, milk and dairy foods…
– Drink enough water: Pregnant women need to provide the body with the necessary amount of water, from 1-2 liters of water per day to avoid constipation, urinary tract infections or other uncomfortable symptoms during pregnancy. At the same time, water also helps transport nutrients through the blood to the fetus to help the baby develop well.
– Periodic antenatal check-up: Pregnant women should not skip any regular antenatal care, because in this period there are many important tests such as: fetal malformation testing at 11-13 weeks; 4D ultrasound to check for abnormalities in the baby's growth, cervix, mother's placenta position at 20-24 weeks; Blood test to screen for gestational diabetes at 24 – 28 weeks…
Gentle exercise: Exercise will help pregnant women control their weight, reduce stress and pregnancy aches and pains. Yoga, swimming, walking are all very good exercises for mothers to strengthen their health and prepare for the process of giving birth later.
You are reading the article
Pregnant and still looking forward to having fun, now the famous hotmom in Saigon has confessed one thing

at
Blogtuan.info
– Source:
Eva.vn
– Read the original article
here