Kinh tế
Son La hopes to "break through the middle of the millennium" with technology and creativity
To have resources, it is necessary to build an innovative startup ecosystem
Festival Starting a business creative innovation (Techfest Son La 2022) is organized to orient to promote the innovation and start-up ecosystem in association with exploiting local strengths. This is the first event in the series of national Techfest events in 2022.
Mr. Pham Hong Quat – Director of the Department of Market Development and Science and Technology Enterprises (Ministry of Science and Technology) spoke at the opening ceremony of Techfest Son La 2022, June 4 morning: Technology and agricultural villages , food, tourism … and experts have brought to Techfest Son La many new models that spread across the country, big cities and provinces, even from Silicon Valley (USA) and other countries. This is the new point of Techfest this time.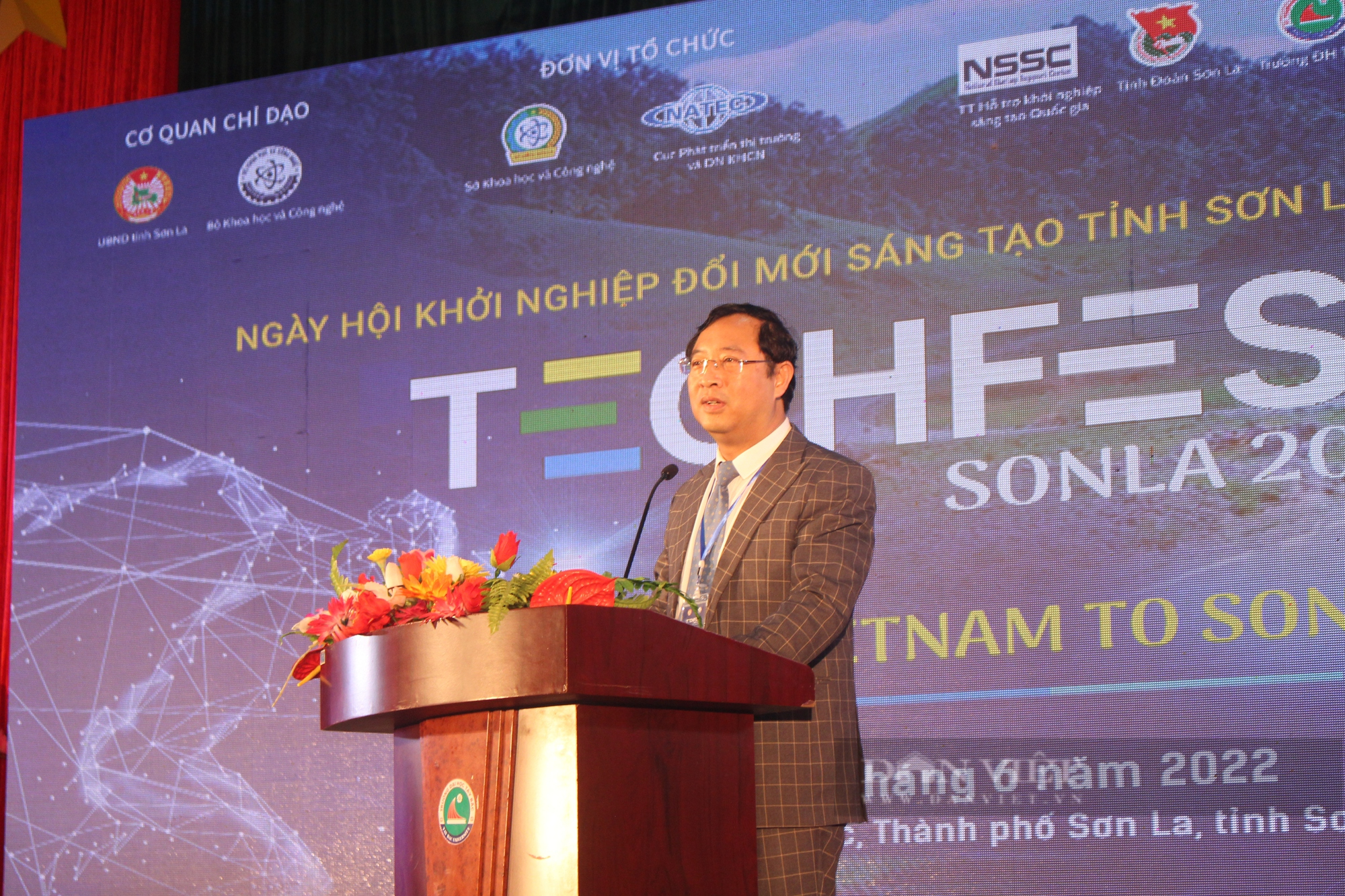 Mr. Quat said: Son La is a land full of human potential, nature and many endemic products recognized as geographical indications. It is an invaluable resource that needs to be added with innovation to become the focus of startups and success. He hopes Son La and other provinces can form innovation corridors and roads, to create a new generation that can connect and share to build regional ecosystems, thereby competing with other countries. big family.
In the seminar "Attracting investment resources and supporting the development of innovative startup ecosystem in Son La province" which took place right after the opening ceremony, Mr. Dam Quang Thang, CEO of Agricare Vietnam, co-head of Cong village Indigenous agricultural and culinary tourism, emphasizing the common difficulties of startups: Haven't found a place to access resources related to experts, advisors, communication resources, and capacity building.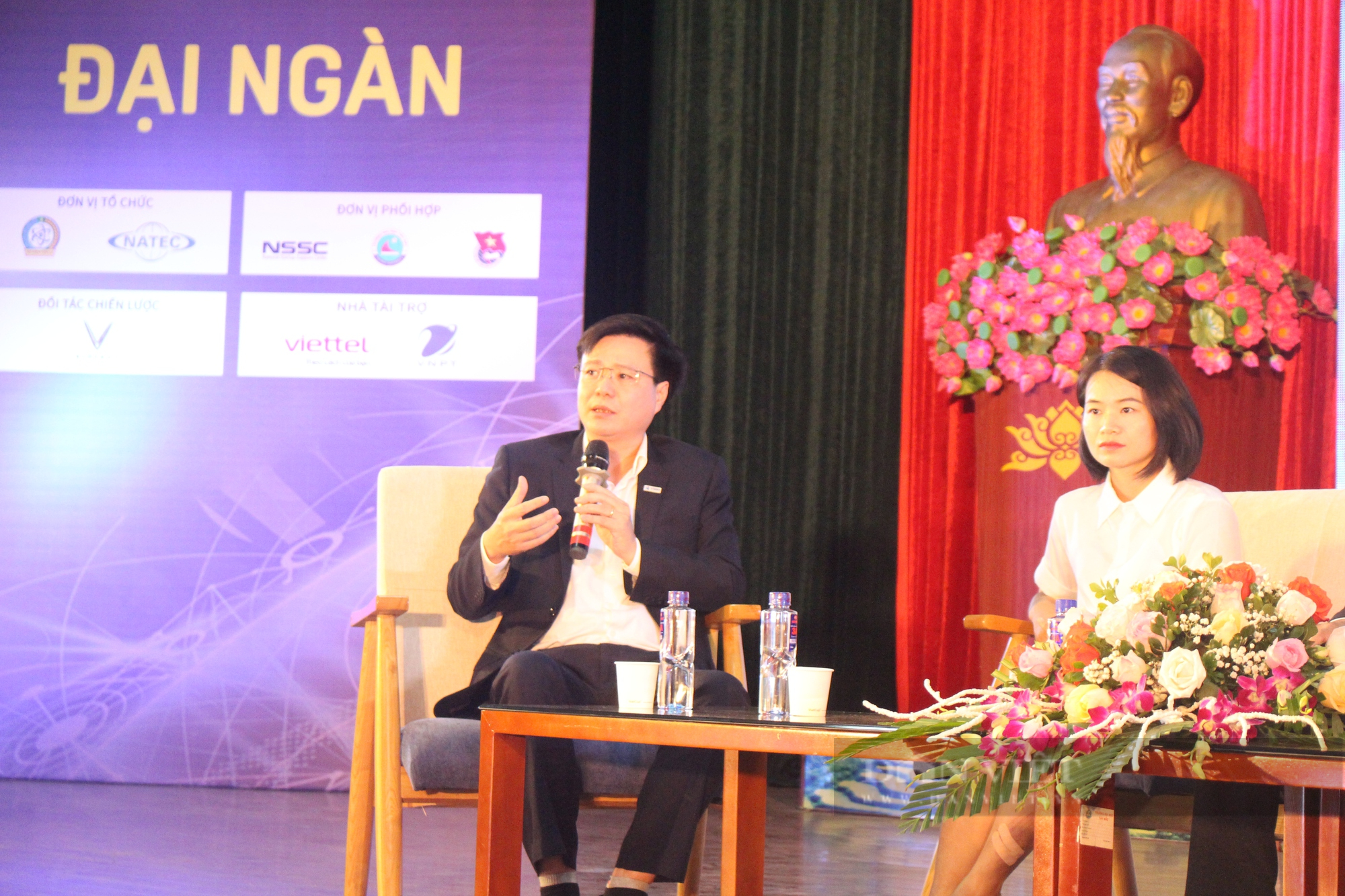 Mr. Thang said: "In activities to support the ecosystem, as well as support start-up businesses, we see that currently provinces and universities are facing a number of problems related to how to have a good interaction in the ecosystem, which we focus on supporting startups.
When we talk about creative startups, one of the three very important capital that startups need to know is social capital. Social capital means that you must know about the ecosystem, participate in many programs and events related to startups and creative startups. That way, you will know what incubators are there in our area, which incubators are there, which support organizations are there, and even which experts are there for us to approach."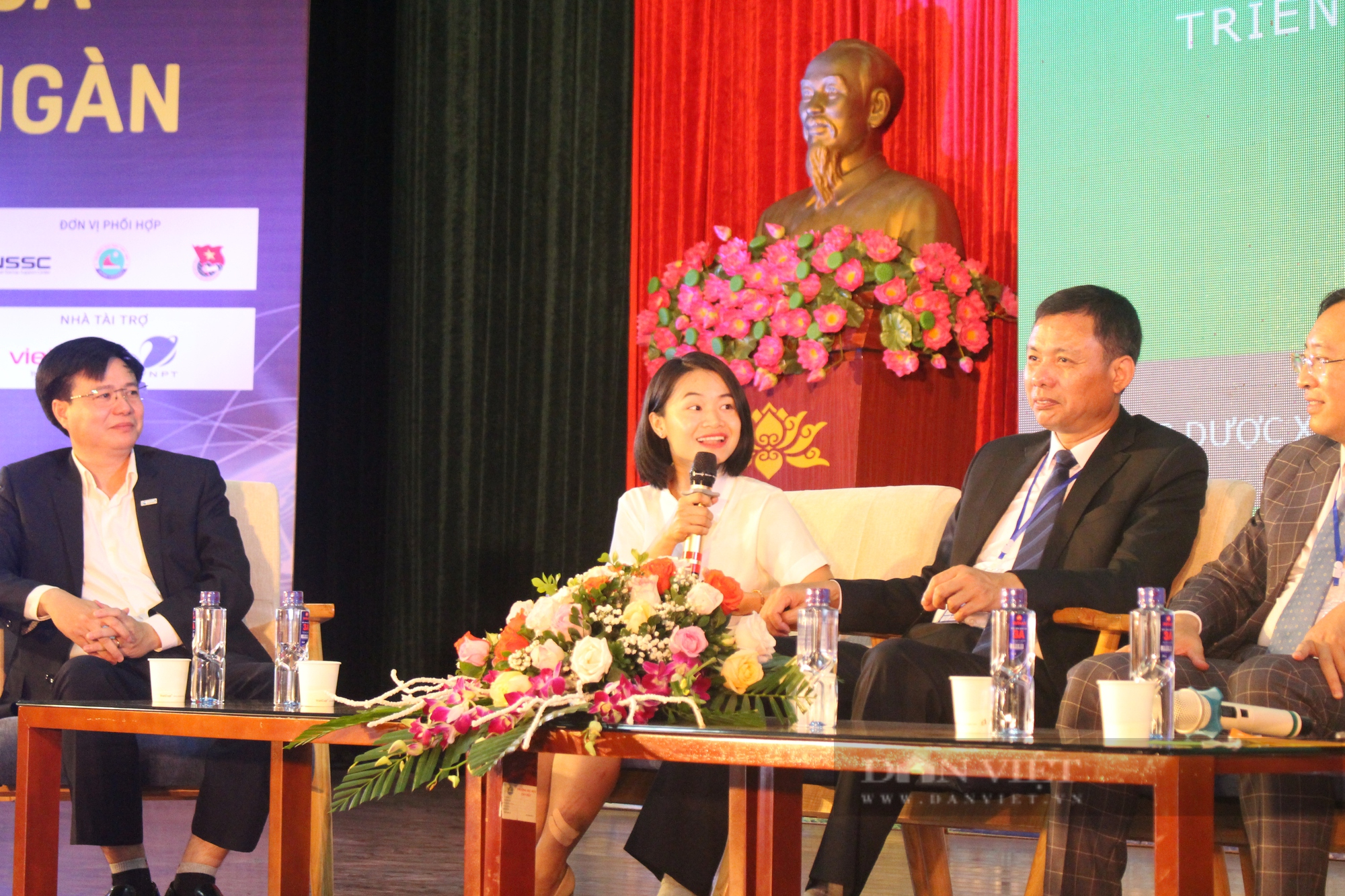 Ms. Le Hong Van – Director of JoyVN Company shared: If you want to research customers, market research, consumer behavior of customers, there must be an investment. In addition, any service or manufacturing industry has inputs such as raw materials, people, and utilities with technology, and needs to be optimized. Talking about optimization, many people think that the capital needs to be large, or the technology must be invested in a modern, very methodical investment. We don't know where to find the resources to make such a big investment. However, according to Ms. Van, with the spirit of entrepreneurship and innovation, the answer to the problem is to build an ecosystem like the goal of Techfest, to connect resources.
Start-up innovation in Son La: Has not come to fruition, but it is important to have an idea
Mr. Nguyen Thanh Cong – Vice Chairman of Son La Provincial People's Committee – said: Over the years, Son La has made strong breakthroughs in the agricultural economy, developing tourism, services and ensuring favorable conditions. essential to build green, fast and sustainable Son La. Currently, Son La's goal is to develop into a processing center for agricultural products in the Northwest.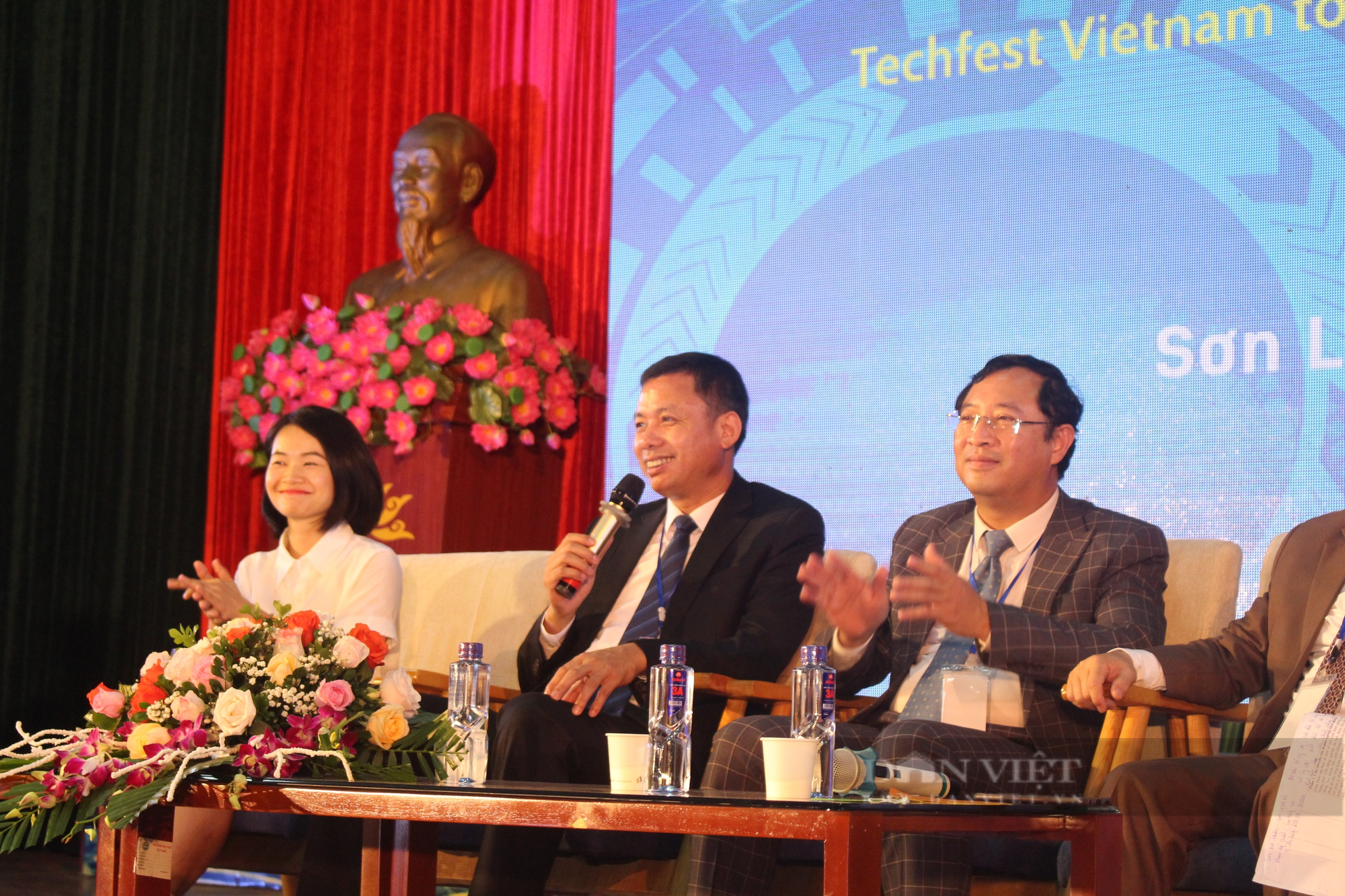 Talking about activities to support innovation startups, Mr. Cong said: Firstly, we create a foundation. There is nothing more important than the knowledge base and training in schools. Second, create programs to connect businesses, cooperatives, scientists and units across the country. Techfest is also an opportunity to exchange, connect and broaden horizons.
Mr. Cong confirmed that innovative start-ups in Son La have not yet become a substantial reality. However, according to him, should not set too high expectations, requiring innovative start-ups to come true immediately. "Let's think that entrepreneurship is an idea, a thing that we aim for. Therefore, the foundation we have is already the basic social foundation that Son La province has. has been focusing on socio-economic development, motivating businesses, youth actors, scientists and creating conditions for all of our subjects to find solutions, think up good deeds, think of innovations to develop".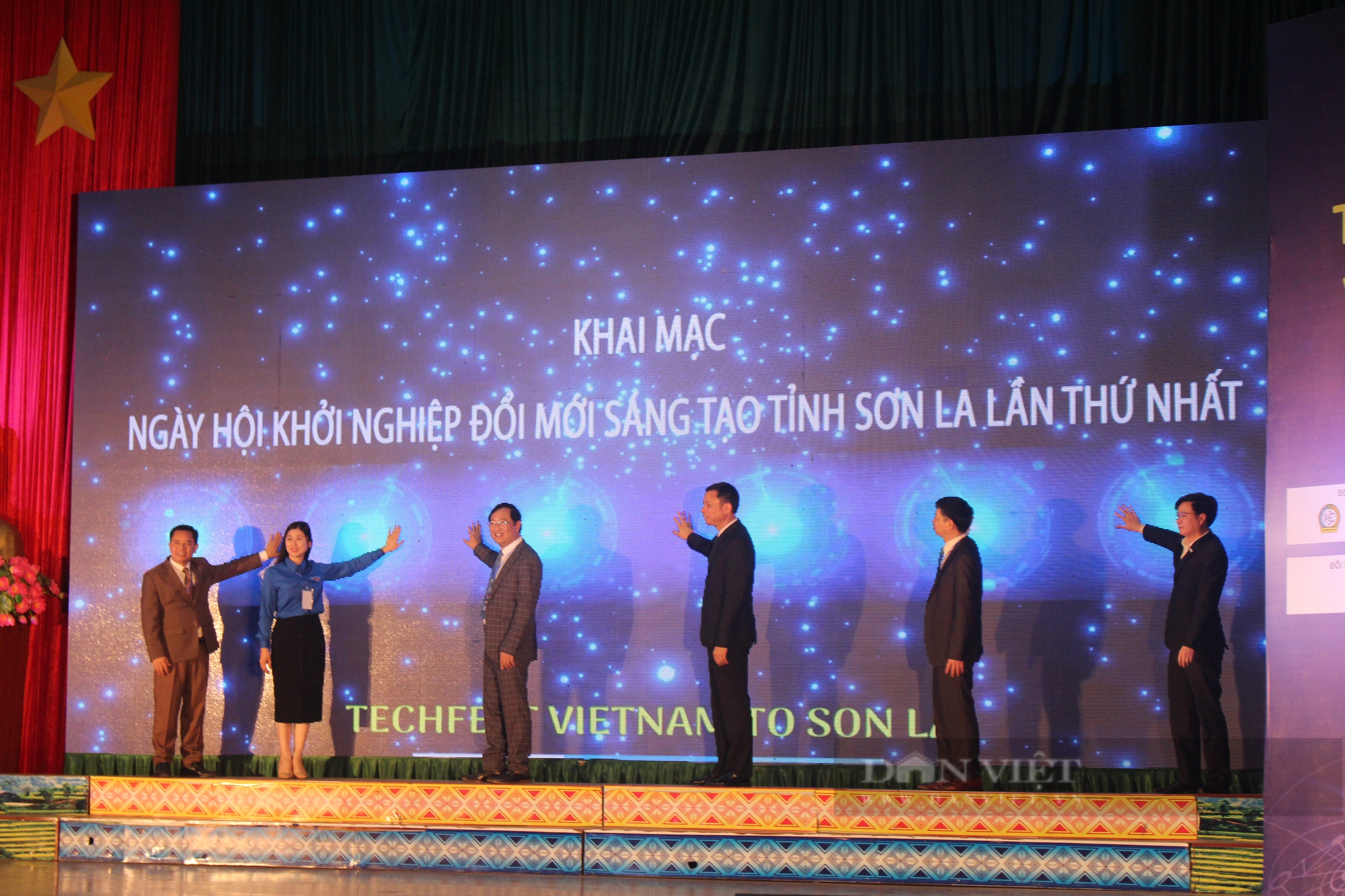 "Son La province will continue to order scientific tasks. Issues related to agricultural economy, tourism, services, related to the development of industries of Son La province, order on these tasks. specific service, how to apply it to the reality of Son La", said Mr. Cong.
You are reading the article
Son La hopes to "break through the middle of the millennium" with technology and creativity

at
Blogtuan.info
– Source:
danviet.vn
– Read the original article
here