Giáo dục
Life Style
Seeing her son watching an adult movie, the actress had a reaction that surprised everyone
In fact, sex education has not been given proper attention by parents. Even many people are still shy when it comes to, or think that this is something that adults and children shouldn't/can't know. That's why parents are shocked when they find out that their 10-12-year-old children have watched hot movies or have excessively "adult" actions and thoughts.
Confused, angry, disappointed… are the emotions of many parents when they discover their children do "indecent" things. How to deal with these curiosities and changes of children is a question not only of parents.
Having a son with her ex-husband is baby Bom – actress Cat Phuong also had a difficult time when she caught her son watching "adult movies". However, she did share how to handle it wisely. In addition, she also offers many ways to teach children that make everyone admire.
Cat Phuong said that she once caught her children watching adult movies, but she ignored them and gently tried to talk to them afterwards. She believes that children should be admonished, not forbidden, because it is a normal physiological and psychological development. Above all, with the development of current technology, banning children is impossible, even causing backlash.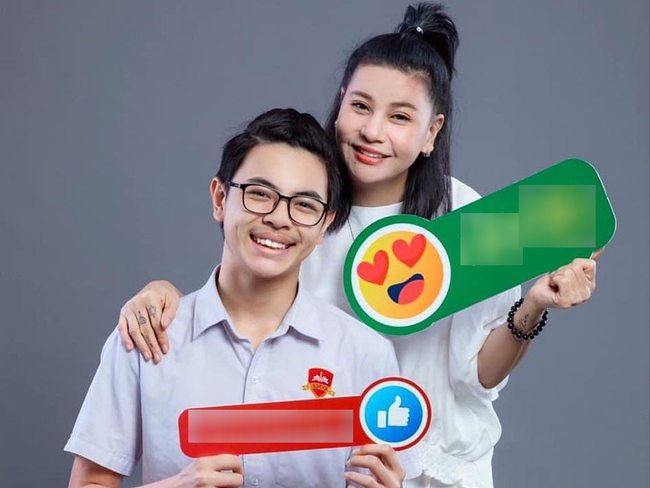 Regarding love at a young age, instead of forbidding or showing an unpleasant attitude when she told her friends in class that they were all in love, Cat Phuong just gently told her: "You are still very young, keep learning. When you're 20 years old, I'll show you how to be the best boyfriend and how to love and pursue a girlfriend." Cat even did not hesitate to show her son pictures of aborted fetuses, the consequences of falling in love too early and without understanding, and told her that it was a crime.
The female artist said: "I never forbid my children to fall in love, but only talk to let them understand and direct them to the right things. Now it's not okay to just move what is forbidden. Many children will leave home if they don't. In this day and age, never use your parental rights to impose on your children, but be their friend, and gently advise them."
Cat Phuong also tries to be interested in his son's friendships, trying to get to know his friends and family. At the same time, try to build trust in your child so that both parties can share. Boy Bom is therefore always commented on as very affectionate and docile.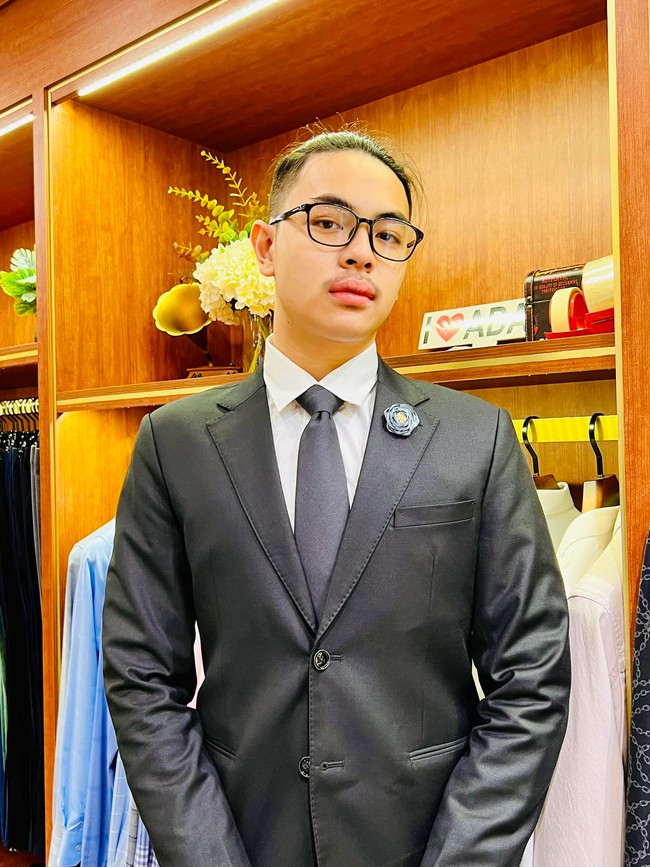 It can be said that although the love story is turbulent, there are many markets, but when it comes to raising children, Cat Phuong still makes many people admire and learn. The love of a mother and the hardness and strength of a woman who often claims to be very masculine are the things that Cat Phuong always harmoniously combines in her lessons for her son.
What to do when your child views unhealthy content?
During puberty, curiosity about the differences in the body of the opposite sex and sex is inevitable. Instead of condemning and judging children, parents should ask children open-ended questions for them to answer, how to show children that viewing the dark web is not a sin, parents are willing to talk.
1. No judgment
The first thing parents should do is stay calm, do not react negatively or try to stop their children. In particular, don't judge and judge your child as spoiled because you see them watching unhealthy content… Parents should find ways to talk and share gently with their children about gender issues and relationships. sex.
2. Patiently explain and share the right knowledge
Tell them that the pictures they see are real stories of loving couples. All parents do. Later when I grow up, I get married, get married, I will do the same. And that's not a bad thing, but you're too young to watch, learn, follow.
Parents, please talk freely, ask many open-ended questions, ask in return to check what level your child's sexual knowledge is at for parents to build and improve. Also, buy your child sex education books so they can figure it out on their own. Don't be afraid that your child will grow up and avoid it, because the more you avoid it, the more curious the child will be and can learn and practice it, causing more serious consequences.
https://afamily.vn/doi-tu-kha-on-ao-nhung-rieng-chuyen-day-con-cua-nu-dien-vien-nay-thi-khong-ai-che-duoc-nua- loi-nhat-lacach-xu-ly-tinh-te-khi-bat-gap-con-view-film-nong-20220608212242626.chn
You are reading the article
Seeing her son watching an adult movie, the actress had a reaction that surprised everyone

at
Blogtuan.info
– Source:
Afamily.vn
– Read the original article
here