Thế Giới
Experts have a headache to decipher the vertical fall of the Chinese plane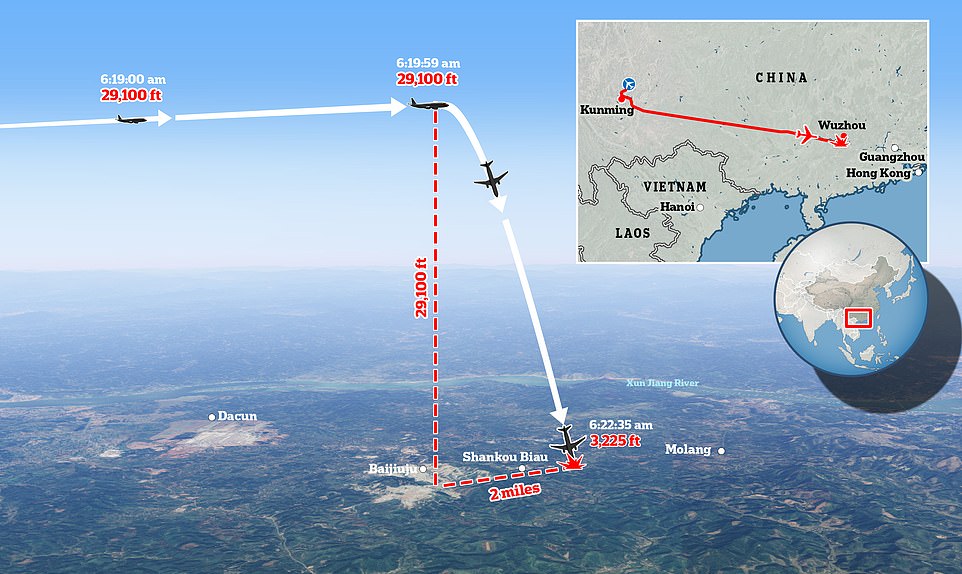 So far, that is all the information that the parties know about the unusual plane crash that killed 132 people on March 21. It was China's worst air disaster in more than a decade.
According to veteran investigators and previous plane crash records, cases of aircraft falling from cruising altitude have happened but are very rare.
"The data on this crash is bizarre," said John Cox, an aviation safety consultant and former Boeing 737 pilot. It's rare for an aircraft to crash like this."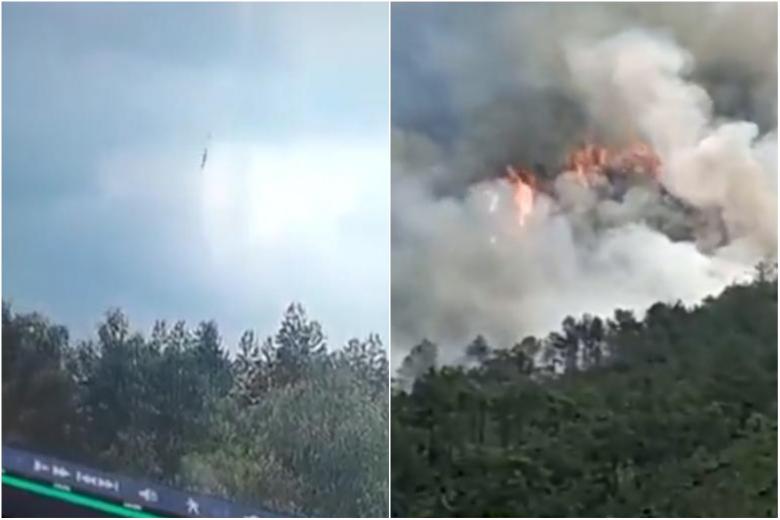 Investigators will search the plane's two black boxes and other clues to determine why it made such a sudden dive. This factor is very different from previous accidents.
They will look at the weather conditions encountered by the plane. They also found out if the pilot had made any distress calls, or if there were any clues in the wreckage and detailed crew files.
Flight MU5735 was at an altitude of 8.8km and about 160km from its destination, when it began to plunge at an unusually high speed. Notably, this is the time when the pilots will begin to gradually descend to land.
According to data recorded by flight tracking website Flightradar24, instead of descending a few hundred meters per minute so that passengers are not surprised, the ill-fated Boeing 737 fell at a speed of 9km / min within a few minutes. second.
Overall, it was in a free fall of 8km in about 1 minute 35 seconds. The plane's vertical fall appeared to stall for about 10 seconds, then it ascended again for a brief period, then continued to descend, creating an extra unusual circumstance for the crash.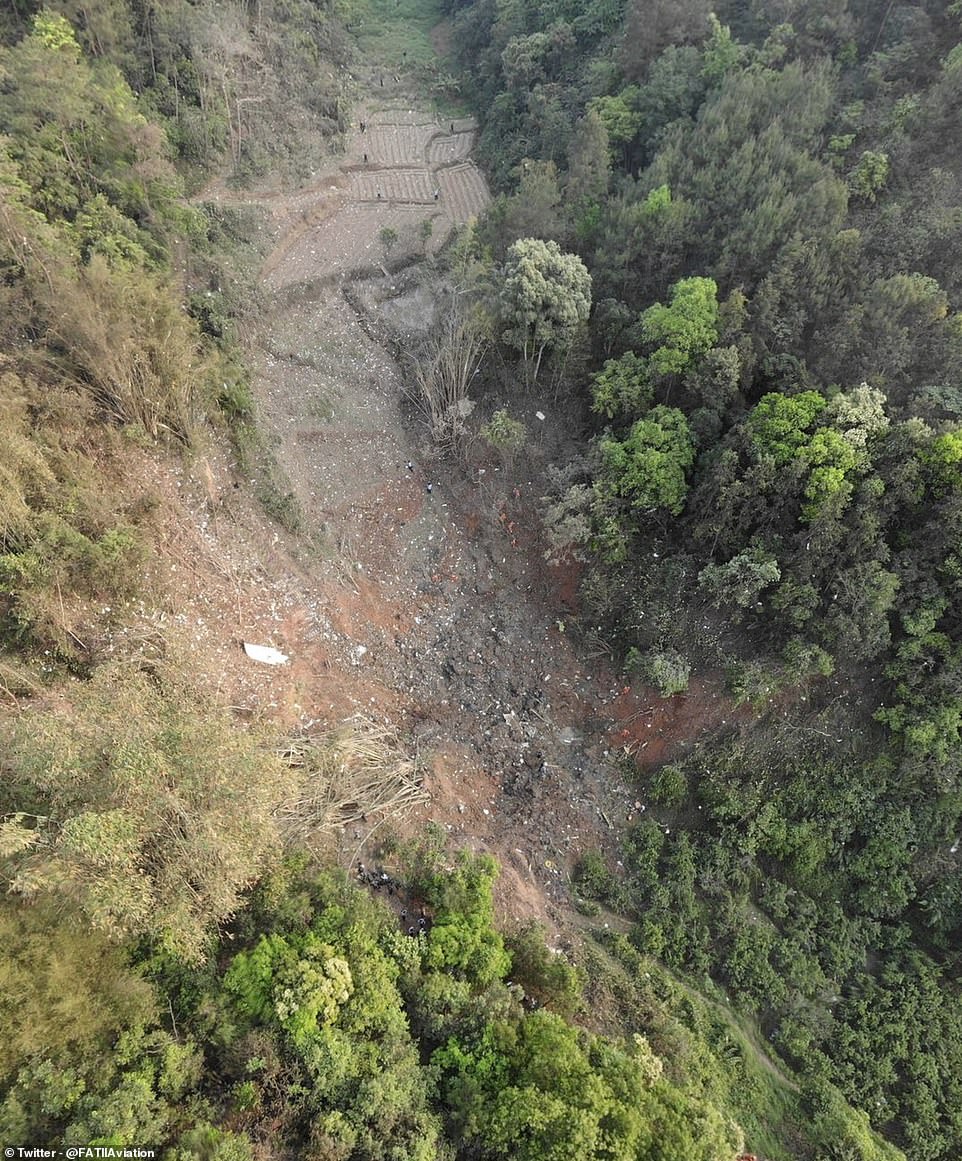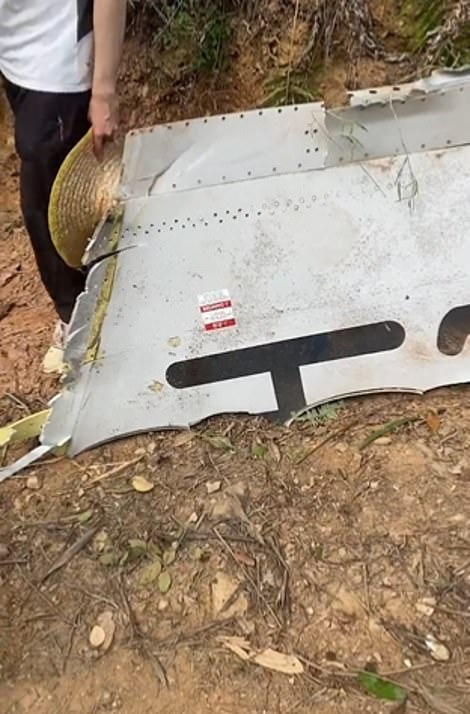 Jeff Guzzetti, former director of accident investigation for the US Federal Aviation Administration, also commented that the situation was strange.
Despite warning that Flightradar24's data is preliminary, experts Guzzetti and Cox say the plane's relatively straight flight path and the fact that the transponder is still broadcasting indicate it was not bombed. terrorism.
A clip from security cameras shows the plane in its final moments plummeting to the ground. The Chinese news site The Paper said it had verified that the video was shot by a mining company near where the plane crashed. (Watch the video below. Source: Daily Mail)
Investigators point out that in history there have been sudden crashes of planes from cruising altitude, but they all have important differences.
For example, Air France Flight 447 that crashed in the Atlantic Ocean on June 1, 2009 crashed more slowly and erratically after the speed sensor froze and the pilot became confused, according to reports. Report to the French Bureau of Investigation and Analysis for Civil Aviation Safety. All 228 people on board the Airbus SE A330 were killed.
Despite plummeting from a much lower altitude, an Atlas Air Worldwide Holdings cargo plane unexpectedly plunged into a swamp near Houston (USA) on February 23, 2019. In that case, the US National Transportation Safety Board (NSTB) said the co-pilot lost control and pointed the plane's nose to the ground. Its crash took place in a shorter and slower time period than that of the China Eastern plane.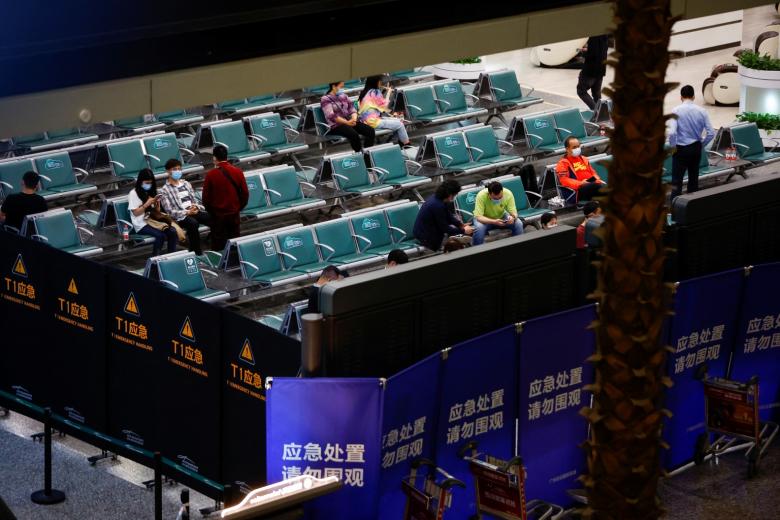 A similar accident happened on December 19, 1997 when the pilot of a Silk Air 737-300 carrying 104 people crashed the plane into a river in Indonesia, killing all on board. According to the investigation report, it fell at a speed of 11.5km/min. Most likely, a pilot intentionally brought down that plane. The plane's flight data recorders and cockpit were mysteriously turned off for a short time, so details about the flight path were not saved.
Benjamin Berman, a former NTSB investigator, argued it was too early to draw conclusions about the cause of the China Eastern crash.
He also mentioned the information that two experts Cox and Guzzetti once pointed out: the Boeing 737-800, like other jets, is designed not to plunge. That means that the pilot may have to do his best to make the plane crash, or an unusual incident has occurred.
This vertical fall can result from a multitude of causes, such as a pilot suffering a heart attack and collapsing on the joystick, to failure of the engines used to raise and lower the nose of the plane. But skilled pilots can overcome these hypotheses.
The Boeing 737 of China Eastern Airlines departing from Kunming city (capital of Yunnan province) to Guangzhou city (capital of Guangdong province) lost contact while flying over Wuzhou city of China. Guangxi province. At the time of the accident, there were 132 people on board, including 123 passengers and 9 crew members. All people on board the plane were killed.
You are reading the article
Experts have a headache to decipher the vertical fall of the Chinese plane

at
Blogtuan.info
– Source:
baotintuc.vn
– Read the original article
here