Tech
Still playable, even playing smoothly, every game is difficult and more miserable because of the "cane pulp" graphics.
Elden Ring is one of the most mentioned names in the gaming world in the past month or so. Nicknamed "Open World Dark Soul", this game has done a great job in maintaining the difficulty characteristic of FromSoftware products, but still creating a certain attraction for players thanks to interesting gameplay. , a large map to explore as well as a diverse number of monsters.
Besides the difficulty of the game, Elden Ring also "makes it difficult" for players on PC with relatively potato configuration. According to information on Steam, the minimum configuration to "fight" this game requires an Intel Core i5-8400 or AMD Ryzen 3 3300X chip, 12GB of RAM and an Nvidia GeForce GTX 1060 3GB or AMD Radeon RX 580 4GB card. However, for the smoothest experience, the manufacturer's recommended configuration is an Intel Core i7-8700K or AMD Ryzen 5 3600X chip, 16GB of RAM and an Nvidia GeForce GTX 1070 8GB or AMD Radeon RX VEGA 56 8GB card. .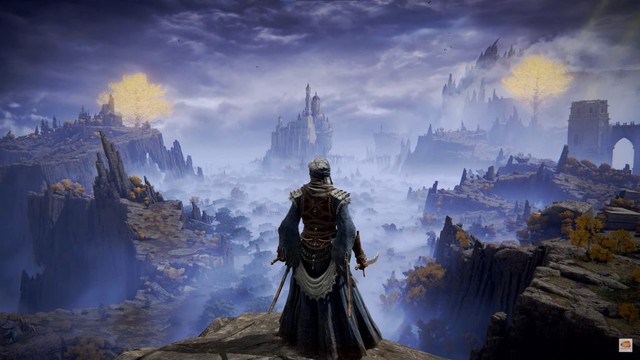 So what if we deliberately play Elden with a lower configuration, but specifically without using a discrete card? Will the integrated cards (on-board) of Intel and AMD have the strength to "weigh" the biggest blockbuster of the past month of the gaming world? Recently, the RandomGamingHD YouTube channel with nearly 500,000 subs conducted that test, with all configuration settings being lowered to the lowest level.
Specifically, this YouTube channel tried to play Elden Ring with 3 different device configurations. The first is Desktop with i3-12300 chip, 16GB of RAM, integrated UHD 730 card, giving quite smooth results at 720p resolution, with fps always remaining at 30 and only "juggling" occurs properly. 1 time in a very short period of time.
The second is Desktop with AMD Athlon 3000G CPU, 16GB of RAM, Vega 3 card, resulting in a game that always freezes after a few seconds of startup. No matter how much you update the driver, or reduce the configuration, this situation still does not improve.
Finally, the laptop uses Ryzen-4700U, 16GB of RAM, integrated Radeon iGPU, with results relatively similar to the first test. However, although the fps always remains above 30, the "jittery" situation occurs more clearly, a little more often, although it does not affect the experience too much.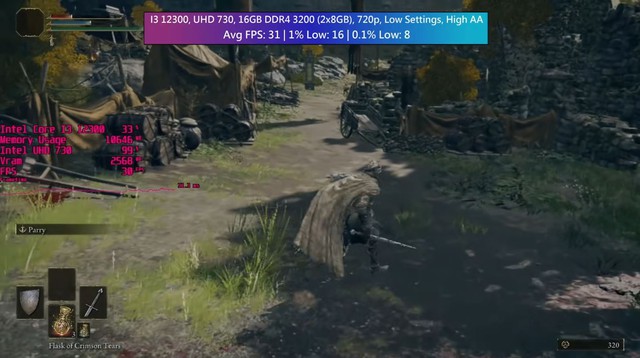 Specifically how this testing process takes place, please watch the video below. RandomGamingHD also emphasizes that the performance of CPU and graphics card, whether integrated or discrete, may be affected in future patches or updates of Elden Ring. In addition, if you still want to "try hard" with your leper, this game also offers the option of setting a resolution of 800×600. At least it will help you play until the day you can buy a new video card.
[Vietsub] Experience Elden Ring on machines without discrete cards.
According to RandomGamingHD

https://genk.vn/trai-nghiem-elden-ring-tren-may-khong-card-roi-van-choi-duoc-tham-chi-la-choi-muot-moi-toi-game-da- store
You are reading the article
Still playable, even playing smoothly, every game is difficult and more miserable because of the "cane pulp" graphics.

at
Blogtuan.info
– Source:
genk.vn
– Read the original article
here