New trend is becoming popular
Every morning, Mini wakes up in her large bedroom, the curtains automatically open for her to see the whole Chinese city of Chengdu.
After taking care of her skin and applying makeup with expensive products, the business consultant starts getting her hair done at the salon or going out to eat with her friends.
That's the opening of many of Mini's videos on the platform Xiaohongshu, China's Instagram-like social network. Her account has attracted more than 101,000 followers since launching in 2021.
At first glance, Mini's videos are like thousands of other videos on the platform about a perfect life. But one thing in particular is that she emphasizes the reality of her age and single status.
In a video caption, she wrote: "What is the life of a 41-year-old unmarried and childless?". Another video has the caption: "41, unmarried and childless, rich days".
Making an impression in this way is perhaps surprising in China, which is already discriminating against single women, especially those who are older. The word "sheng nu", which in Chinese means "missed woman", is used to describe people who are not married at the age of 27.
But, Mini said she wanted to post videos like this because she wanted to be an "inspiration" for other single women. And she's not the only one to do it.
More and more Chinese women are taking to social media to boast that they can be old, unmarried, and still have a great life. This trend shows that attitudes towards being a successful woman in China have changed. It is not necessary to have a husband.
When searching for the keyword "older single woman" on Xiaohongshu, the results show up dozens of accounts showing off expensive brands and exciting vacations. And all were captioned that they were single.
A user named Yang Potato shared a video titled "33 years old unmarried – What does she do every day?". This woman led 1,300 followers on a tour of the swimming pool and spa in her apartment. In addition, her account is also flooded with photos of her wearing luxury jewelry, wearing expensive dresses and carrying a series of designer bags.
Sociologist Mu Zheng of the National University of Singapore told Insider: "Much of the stigma against single women has been appeased by a few socially successful and independent women".
This phenomenon is called she-conomy. According to a 2019 report by investment services company Accenture, Chinese women aged 20 to 60 now account for $1.5 trillion in purchasing power.
The increased purchasing power makes more and more women rethink whether they want to pursue the traditional path of marriage and family.
According to an October 2021 survey of China's urban young population conducted by the Communist Youth League of China, nearly half of young women living in cities have no plans to get married.
Last week, China's Ministry of Civil Affairs reported that only 7.63 million marriages were registered in 2021, the lowest since China started keeping records in 1986. This number is down from 8.13 million marriages in 2020. According to government statistics, the peak was 13.47 million in 2013.
Wealth goes hand in hand with success
According to a 2021 study on stigma around single womaneven if some people don't flaunt their wealth on public social media accounts, they regularly send updated photos directly to family members.
Ultimately, the goal of these actions is to demonstrate that they can afford to live comfortably. And therefore, they are considered a successful person in society.
Study co-author Liu Chih-ling of Lancaster University said: "Pictures showing off their wealth serve as proof that stigmatized women are feeling in love with themselves and helping their parents reduce their anxiety".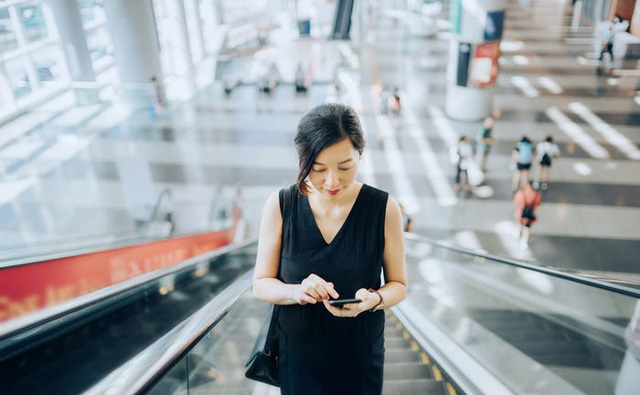 Single women share photos of their glamorous lives to prove that you don't have to be married to be successful. Photo: Getty Images
This is exactly what a hotel restaurant manager in Guangzhou with the social network name Shanshan hopes to achieve through updated posts on WeChat. Her account is limited to 170 people including close friends and family members.
Besides regularly posting photos of her travels around Asia, the 39-year-old is not afraid to share pictures of her latest luxury items.
Shanshan shared: "My relatives can't tell my parents that I'm a failed daughter just because I'm single".
Mu is not surprised by the increasing trend among single women. She said: "They want to assert their independent status, to show that their happiness and quality of life need not depend on their marriage or anyone else. Bragging is an effective way to affirm their stance and attitude. me".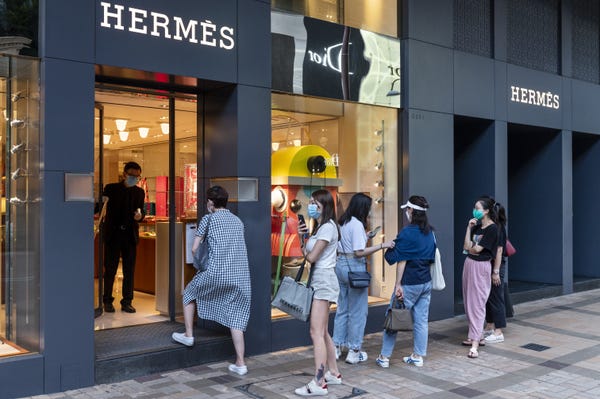 From "a good marriage" to "becoming your own success builder"
This view is being expressed in popular culture. TV shows in China are popularizing new definitions of successful women in China.
Researchers at the US company Bernstein say that the patterns on Chinese television are not only entertainment but also very meaningful life lessons.
The researchers wrote that women in Chinese TV series in recent years all have something in common: "They are all young, beautiful, talented and financially independent. They accumulate wealth through high-paying jobs in business and management. Many are single and own houses and cars.".
Despite posting many posts about being single and rich, Mini says she's not completely opposed to marriage. She said: "I'm not saying I don't want or need a man. I'm just saying I can be single and happy.".
According to BI
https://cafef.vn/dep-giau-ma-khong-can-co-chong-cach-phu-nu-doc-than-khoe-cua-tren-mang-xa-hoi-de-thoat-anh- Nhn-ky-thi-20220322154153812.chn
You are reading the article
How Chinese women prove they don't need a husband

at
Blogtuan.info
– Source:
Kenh14.Vn
– Read the original article
here