According to the news site Sohua few days ago, a schoolgirl at Nanjing University of Information Technology (China) had a horrifying experience when using the school's restroom. Ms. Meimei (name of the character in the article has been changed) stunned, when she was going to the toilet as usual, she had the feeling that a man was peeking through the gap in the door.
Despite the panic, the girl calmly took out her mobile phone and pointed the camera through the gap in the bathroom. In the recorded image, a man with a strange head position can be seen, seemingly trying to sneak a peek at the girls' sensitive moments.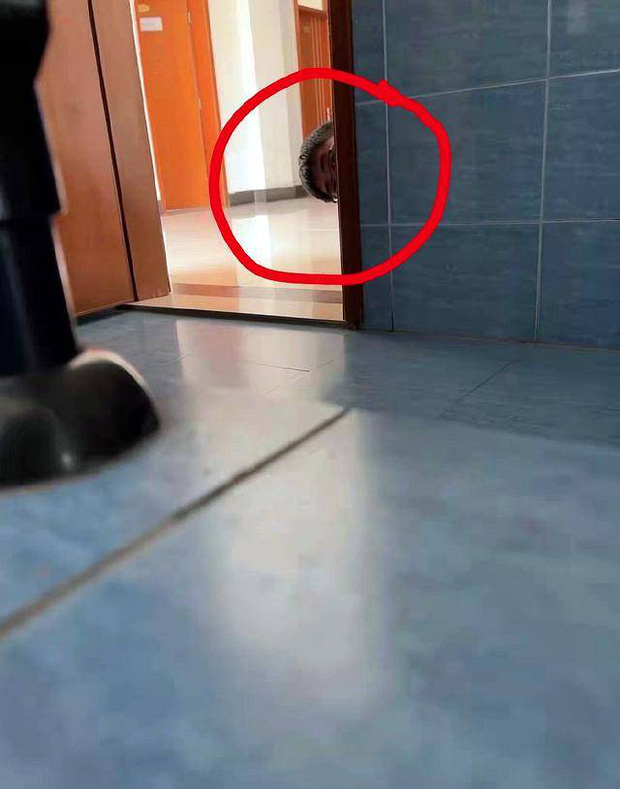 The girl panicked when she saw a strange man in front of the bathroom door
After a while, knowing that his actions had been discovered, the man quickly withdrew his head and ran away. However, Miss Meimei caught up with the man and stopped him.
It was surprising that this man was a lecturer in the school. His name is Liu Mouying, is an Associate Professor, teaching Mathematics and Statistics. In response to Ms. Meimei's anger, Mr. Liu Mouying still insisted that he only intended to tie his shoelaces, not peek into the toilet.
Not accepting Mr. Liu Mouying's unconvincing answer, Meimei revealed the whole story to her classmates, and told them to be careful when using the school's restroom. After that, the female student went to the school's leader and asked to clarify the case.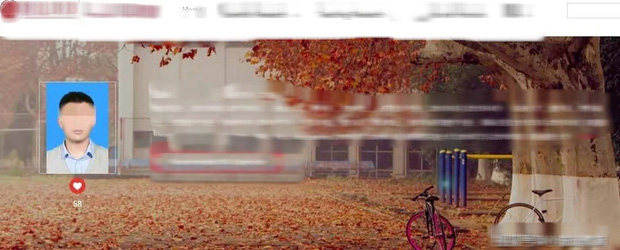 All personal information about the associate professor peeking at students is being made public on social networks in the face of a wave of public anger.
Faced with the girl's resolute attitude, the school said that the case of lecturer Liu Mouying was being reviewed. In addition, the university also set up an investigation team to clarify the case, and at the same time decided to suspend work with the teacher surnamed Liu. Ms. Meimei also called the police and coordinated with them to collect evidence for the incident.
The incident in the toilet of Nanjing University of Information Technology became a topic of discussion among many students. Many people praised the determined attitude of the female student, for helping to prevent many possible bad cases in the future.
In fact, many female students when meeting a pervert often easily fall into panic and fear. However, in this case, the most important thing is to stay calm, not panic, then think of a solution to protect your own safety.
Source: Sohu
https://kenh14.vn/dang-di-ve-sinh-thi-co-cam-giac-bi-quay-len-nu-sinh-lay-dien-thoai-chup-lai-toan-bo-khoanh- other-king-di-gay-chan-dong-du-luan-20220405234302123.chn
You are reading the article
While going to the bathroom, I felt like I was being secretly filmed, the female student took out her phone to take a picture of the whole thing

at
Blogtuan.info
– Source:
Soha.vn
– Read the original article
here