Khoa học
Strangely, the snow turns watermelon color and sweet like sugar in summer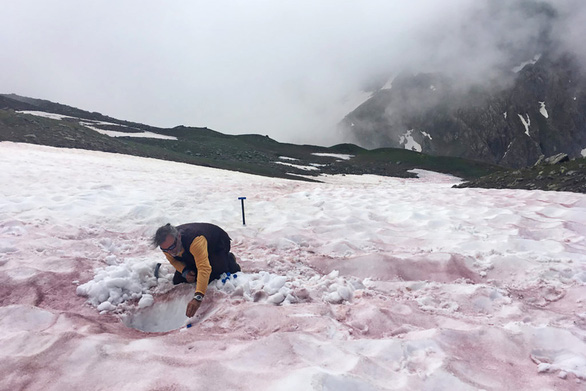 Snow turns pink in the Alps in 2021 – Photo: NEW YORK TIMES
"Watermelon snow" is caused by an algae that contains a red pigment. The most common is the algae Chlamydomonas nivalis – a green algae containing carotenoids, a red substance like carrots.
The special feature of Chlamydomonas nivalis compared to other freshwater algae lies in its "preference" for cold environments. Algae Chlamydomonas nivalis likes to grow in snow and ice.
The cell walls of algae are very thick, acting as a "shield" of heat. Thanks to this, algae can still live in an environment of minus 40 degrees.
However, too cold weather will also inhibit algae activity. In other words, algae like to go… "hibernate".
The biggest breeding season of Chlamydomonas nivalis is in the summer, when the weather is less harsh. At the same time in the summer, the layers of ice and snow gradually melt, creating conditions for the red color of the algae to appear more clearly.
The darker the red color, the stronger the algae growth. In some areas, snow and ice are discolored by Chlamydomonas nivalis, like blood stains.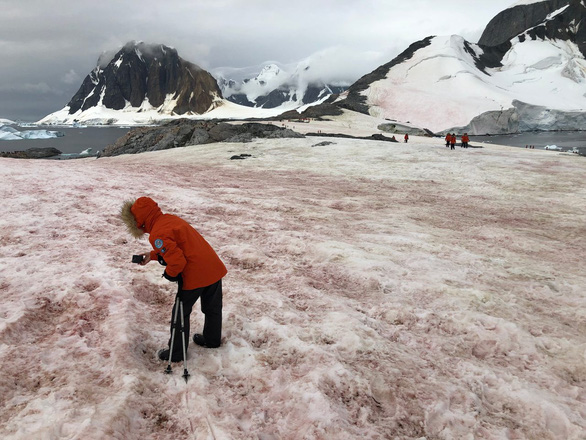 Watermelon snow in Antarctica in April – Photo: ATLAS OBSCURA
The most common place to encounter "watermelon snow" on Earth is Antarctica. Starting in late April and early May every year, the surface of many layers of ice and snow in Antarctica turns an interesting red color.
Then there are the high mountains or the sub-arctic regions – where there is still ice and snow in the summer.
Every summer, parts of the Alps in Europe, the Himalayas in Asia or the Andes in South America often turn red. In recent years, many people often wait for this interesting phenomenon to come and take pictures.
The cell fluid of the species Chlamydomonas nivalis often contains a lot of sugar and oil, so if you accidentally "taste" "watermelon snow", you will find it quite sweet.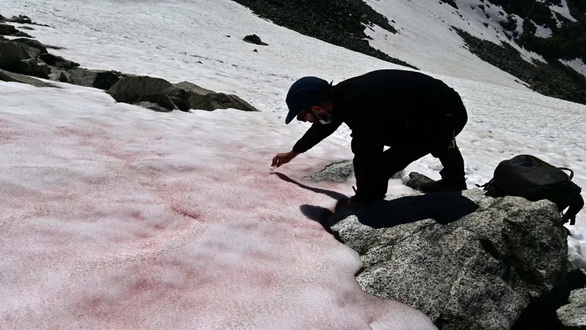 "Watermelon snow" in the Alps – Photo: CNBC
According to the scientific journal Sciencethe algae causing the phenomenon of "watermelon snow" is almost harmless to flora and fauna, because they often grow in cold areas, with few organisms.
However, the spread of the algae Chlamydomonas nivalis is an indication that in areas with year-round snow cover, more ice has melted in the summer. This also means that the Earth's temperature in the summer months has increased significantly.
Typically in the northern and southern polar regions, the increase in temperature is currently the highest in the world. Estimated growth rate is 3 times the global average.
Many experts also expressed concern that when the ice layers are covered with red algae, the ice layers below will reduce their ability to reflect sunlight, thereby increasing the ice faster.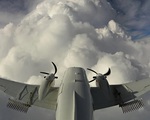 Making artificial snow against drought
You are reading the article
Strangely, the snow turns watermelon color and sweet like sugar in summer

at
Blogtuan.info
– Source:
tuoitre.vn
– Read the original article
here