Life Style
Yêu
The beautiful love story of TikToker couples, after watching everyone wants to escape!
Come to TikTok, one of the largest video sharing platforms today, users are looking for fun clips to entertain after a long stressful day. In addition to content such as cooking, singing, etc., the couple's story of "cow luong" is also always a topic of interest and love for many people. The dreamlike love story of hot TikTokers has made many people admire.
Vy Pham and Dung Gee are one of the famous couples thanks to their active activities on the TikTok platform. The funny clips, angering the lover of the Western husband and the "brutal" but still coy response of the wife have brought in millions of views and followers. Thanks to their humorous and straightforward personality, the couple has received a lot of love from viewers.
Vy Pham and Dung Gee attract viewers thanks to their funny and lovely teasing clips (Source: TikTok @itsdunggee)
Vy Pham and Dung Gee also appeared on the show "Son of a couple", sharing a lovely love story. In a meeting by chance, both are attracted to each other, but because they are afraid of the distance, they do not dare to start. However, because he felt that Vy was the most suitable person for him, Dung asked for a date. And after a while, the Australian guy decided to move back to Vietnam so that he could make the right speech to bring the beauty home.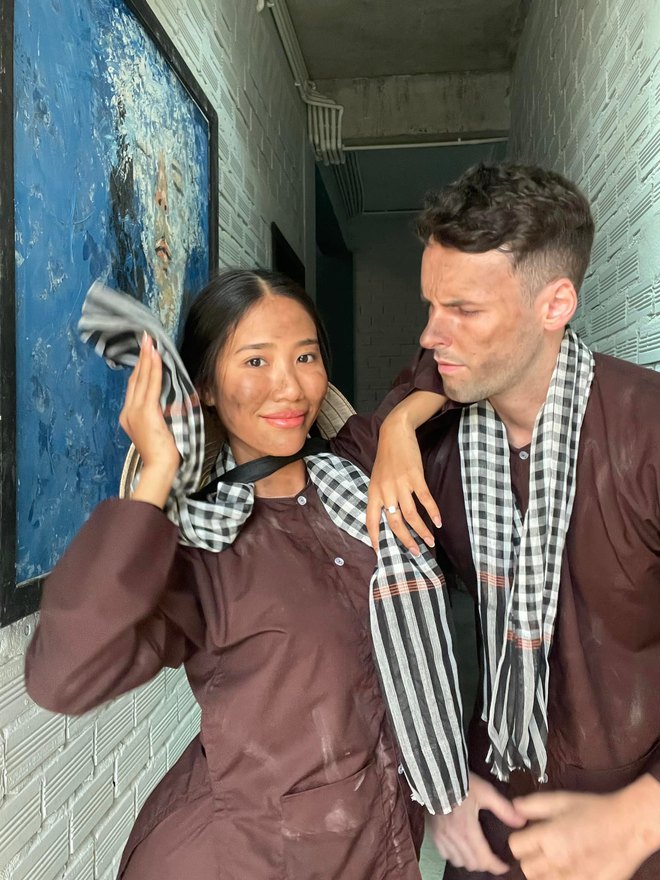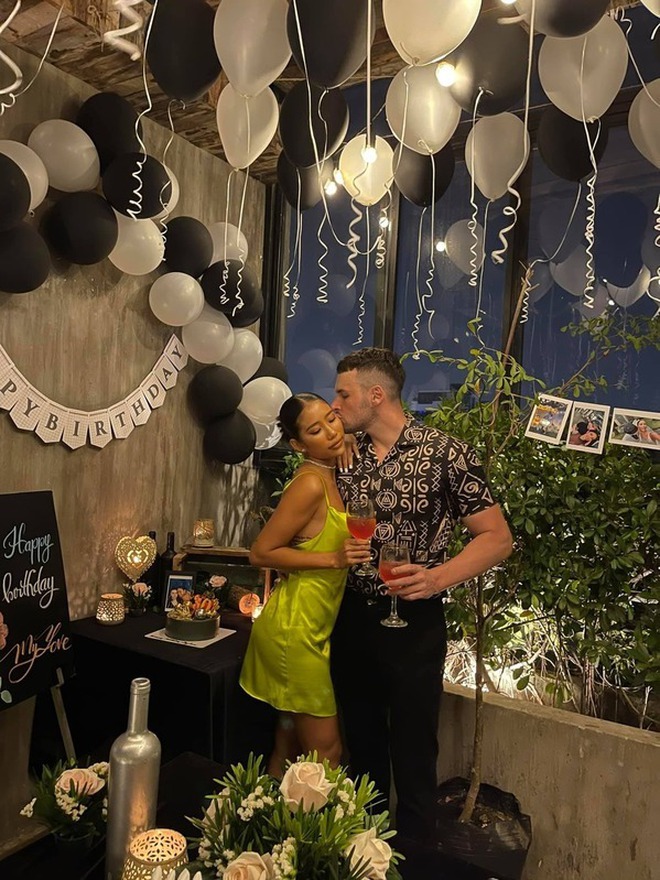 Vy Pham and Dung Gee are considered extremely beautiful in real life. Contrary to the fierce sexy image on social networks, Vy Pham is a lovely and polite girl outside.
Couple 180 million likes – Linda Ngo and Phong Dat
In addition to Vy Pham and Dung Gee, Linda Ngo and Phong Dat are also one of the famous couples in the TikToker community when they have collected more than 180 million likes. The videos posted by both of them mainly revolve around the funny and interesting daily life. Because they both live in Russia, they later moved back to Vietnam, so the two of you often talk and do a series of Russian language lessons that are watched by many people.
The couple's daily life attracts millions of views (Source: TikTok @lindango)
Having known each other from mutual friends in Nha Trang, Phong Dat was impressed by the lovely Linda. After that, the two still kept in regular contact, but because of the distance, neither of them dared to start first. However, when they met again at a party, Dat forcibly kissed his girlfriend, and so on, the two have become a couple until now. The young couple also plan to get married at the best time in the future.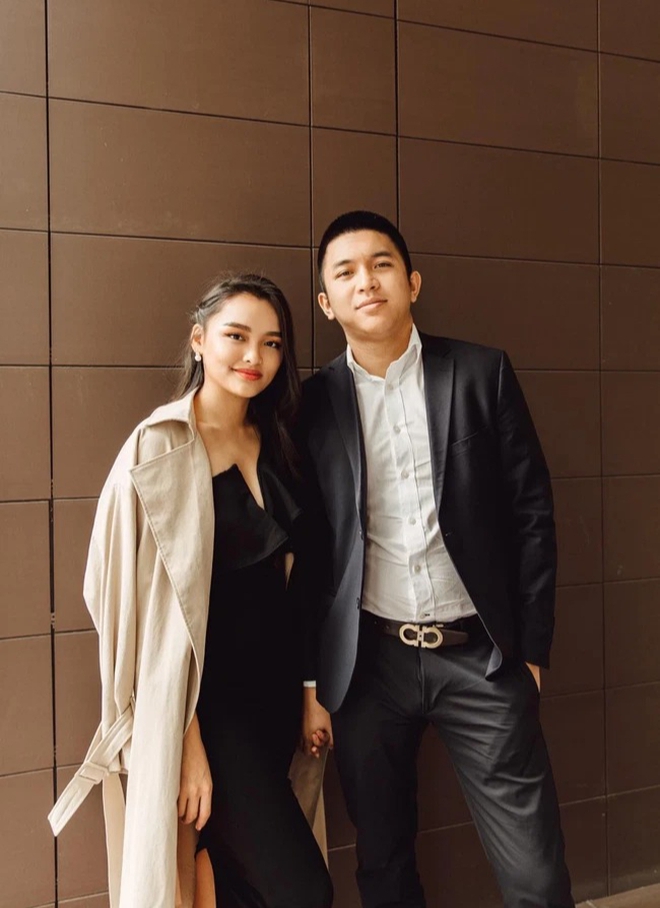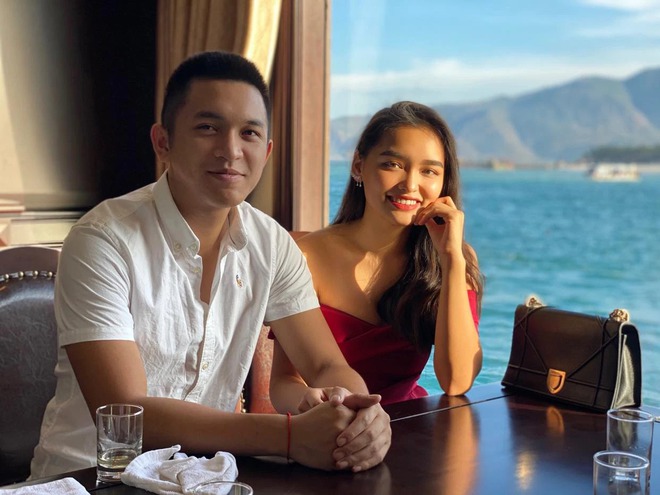 Young couple Vietnam Japan – Germany and Mio
Duc and Mio are a TikToker couple loved by many young people thanks to the clip showing their Japanese wife interacting with the mother-in-law of a Vietnamese guy, Le Chieu Duc. It is known that the two are currently living in Japan and have been married for more than 2 years. Thanks to colorful videos sharing daily life, Duc and Mio have collected millions of views.
Lovely interaction between mother-in-law and daughter-in-law attracts viewers on German and Mio channels (Source: TikTok @ducmio)
The two's love story began by accident while working part-time in the same place. At that time, Duc was the store manager and Mio was a new employee, so he took the initiative to talk and get acquainted. After many interactions as well as being attracted by the appearance and personality of the other, the couple decided to date and then get married. Despite many cultural differences, Duc and Mio always try to get along and help each other learn about each other's homeland. Thanks to that, now, Mio is almost familiar with Vietnamese culture, she can even wish her mother-in-law a long Vietnamese passage on New Year's Day.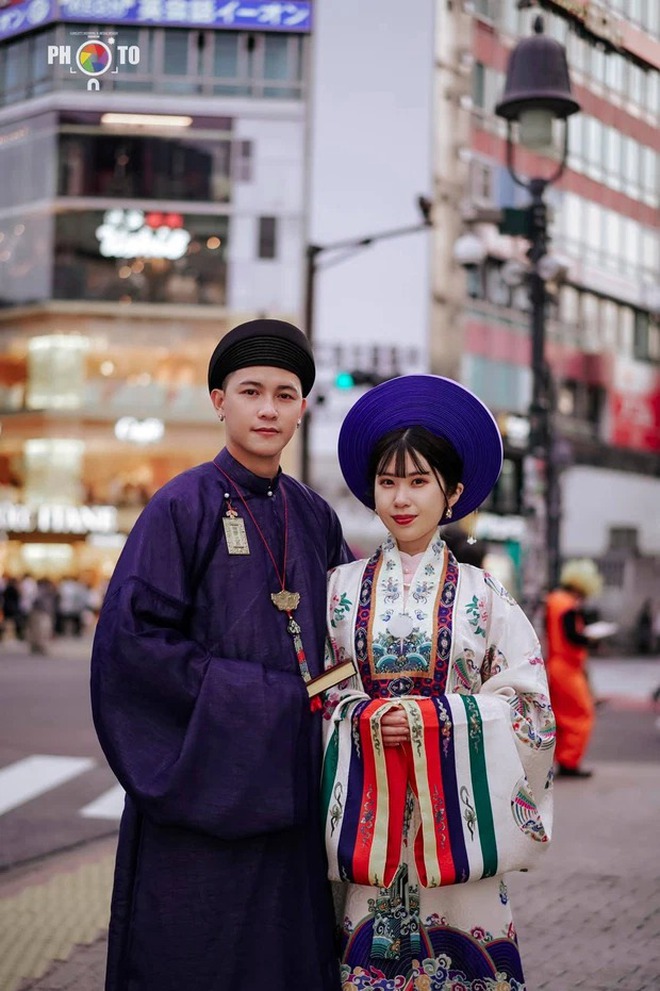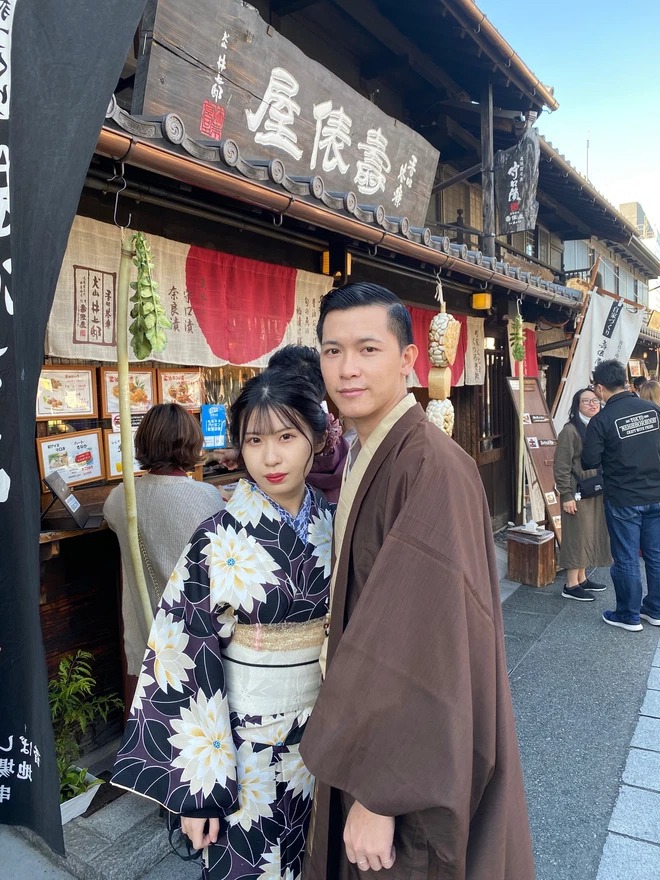 Funny family – Punch Long Family
Joyful and humorous is what makes viewers remember the most when it comes to Mr. Thung (Tran Tu Long) and Ms. Bom (Phan Tuyet Nga) through the unique, laugh-out-loud clips posted on TikTok. The entertaining videos of the couple on the days of taking turns taking care of their children, sweeping the house, hiding their children, going out, etc., full of entertainment, have made viewers feel restless because they bring a lot of energy. positive amount.
The video of child care training received more than 10 million views of the Thung Long Family (Source: TikTok @thunglongfamily)
With a decade-long love affair with a lovely baby, Mr. Thung and Mrs. Bom have been together anytime, anywhere with a full-time job of creating content. However, the two do not feel bored with each other. Because of the harmony at work as well as the harmonious personality, always having fun has made the two become inseparable half.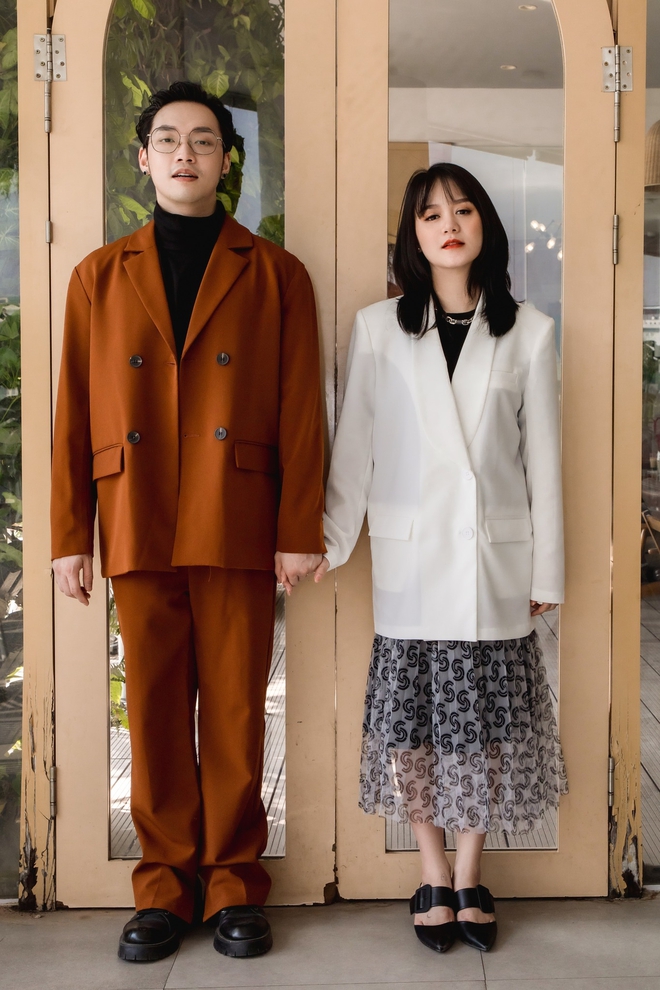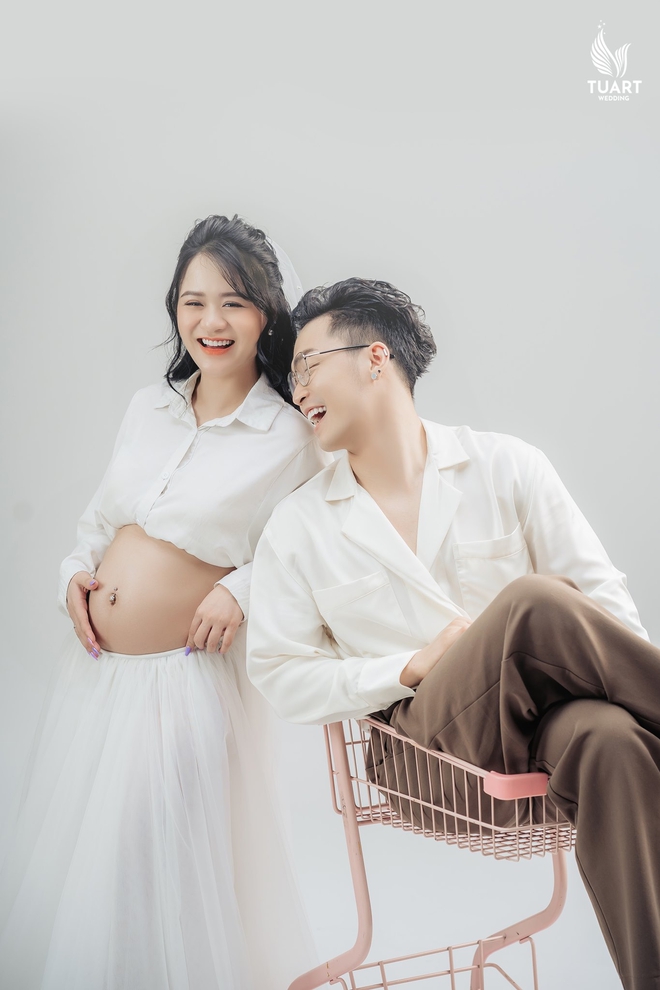 "Becoming a bride of the Tay" – Cuong Han Couple
Starting to emerge from the extremely cute girlfriend confession clip of the Tay guy, viewers couldn't help but be fascinated by the cuteness of the couple Cuong Han Couple (Luong Manh Cuong and Chu Tieu Han). First met in 2019 during a short film casting session, then Manh Cuong was the director and Han was the main actor. After working together, because of the impression of her lovely friend, Manh Cuong was determined to pursue. The whole process of preparing for Cuong's confession was posted on Tik Tok and YouTube, making people support non-stop.
Interactive videos between Cuong and Tieu Han's parents receive many views (Source: TikTok @cuonghancouple)
Since then, the couple also decided to work together and develop their own channel together. In addition to videos about the love journey of Cuong and Han, interactive and joking clips between the two of you and your parents have also received millions of views and likes. Thanks to the simple and unobtrusive love, Cuong Han Couple has become one of the most loved hot TikTokers.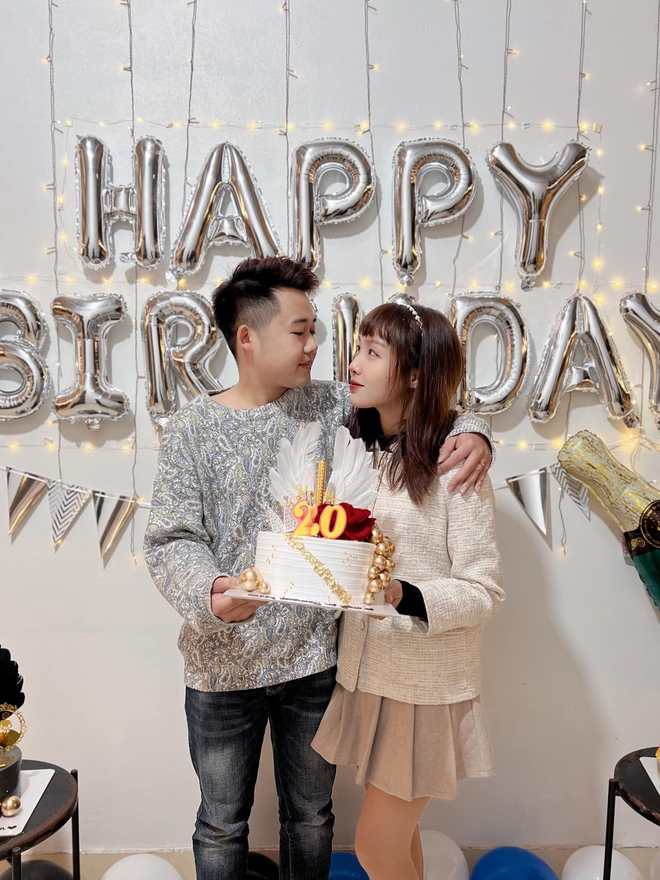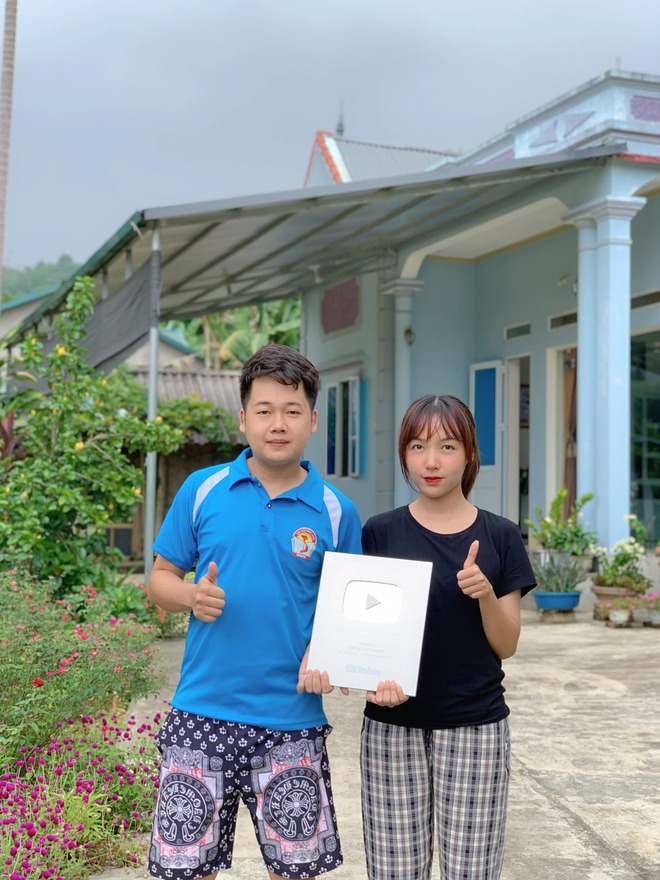 You are reading the article
The beautiful love story of TikToker couples, after watching everyone wants to escape!

at
Blogtuan.info
– Source:
Afamily.vn
– Read the original article
here