Business
'More than 65% of buyers are for investment'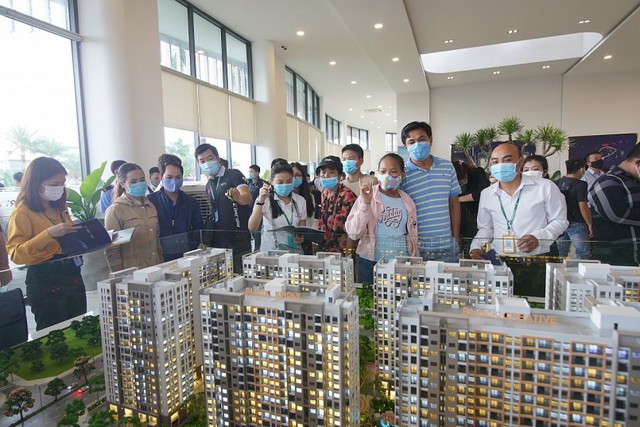 Mr. Troy Griffiths, Deputy General Director of Savills Vietnam said that the supply of townhouses in Ho Chi Minh City continues to be low, so housing demand is gradually moving towards neighboring provinces such as Dong Nai and Binh Duong.
As the supply of affordable housing in the city became scarce, buyers and developers expanded their investments in neighboring provinces such as Dong Nai and Binh Duong.
The report on the mainland real estate segment of this unit shows that, in the first 3 months of 2022, the primary supply recovered after a long time of shortage due to the Covid-19 epidemic. High vaccination rates have supported supply growth and the resumption of sales.
Primary supply was nearly 490 units, up 23% QoQ and 3% YoY. New supply comes from 10 newly launched projects and the next stages of sales of two existing projects in District 9, 12, Binh Chanh, Thu Duc and Tan Phu. Supply continues to be scarce when developers move the plan to open and sell seven projects to 2022.
Consumption was recorded at an average level. New supply accounted for 76% of sales and had an absorption rate of 59%. The low selling situation is due to the fact that small-scale new projects and small developers cannot attract buyers, villa projects with high prices of over 100 billion VND/unit, and low selling rate of existing apartments. warehouse.
Commercial townhouses achieved the highest absorption rate of 60%. District 12 leads the transaction volume, accounting for 42% of the sales volume and has an absorption rate of 67%; Projects in this area benefit from improved transport infrastructure, competitive prices and discount programs in the initial sale.
According to Savills, the conflict between Russia and Ukraine has pushed up the cost of raw materials; steel, gasoline, and cement prices increased by up to 3% QoQ and up to 15% YoY, directly affecting house prices and construction costs. In the context of high commodity prices along with economic recovery, inflationary pressure will increase.
In the period of 2022-2023, the Government will spend 350 trillion VND for the program of economic recovery and development, the largest part (more than 113 billion VND) is used for infrastructure development.
Improved transport connectivity and developed infrastructure create great advantages for real estate developers who own land in the vicinity, which will then boost selling prices.
According to Batdongsan.com's Real Estate Consumer Sentiment Index Report, 92% of respondents have a desire to own a home in the future, of which Ho Chi Minh City and Hanoi are the most attractive markets, followed by satellite towns.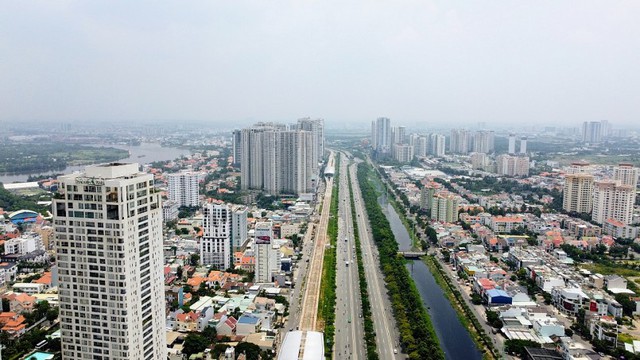 At the end of 2021, a survey conducted by Vhome showed that up to 75.3% of readers participating in the survey said they were interested in real estate for investment purposes. Among them, 63.9% of readers want to pour capital into real estate with the expectation of price increase; 11.4% want to buy to rent.
20% of real estate buyers participating in the survey said that they have a need to find real estate for the purpose of buying to live in and 4.9% to use business premises.
Vo Huynh Tuan Kiet, Director of CBRE's housing division, said that with real estate in the province, most customers buy (accounting for about 90%) to wait for the selling price to increase to take profit. For new areas such as urban axes in the periphery, the first group of customers is always investors because they have the advantage of available financial resources.
As for the final buyer, when he returns to live in satellite cities depends on how well the utilities and infrastructure are synchronized. Investors often anticipate the first waves, but when people with real needs come here to live, the investor will respond because businesses are the subject of project planning and implementation of commitments. with buyers.
Many experts have also warned that when investing in real estate in the province, profits often come with risks. Therefore, buyers need to prepare psychologically for many different situations, including situations where expectations may not come true.
Because, not every project can serve the needs of living right away, if you can't buy and sell quickly, you have to wait more.
You are reading the article
'More than 65% of buyers are for investment'

at
Blogtuan.info
– Source:
cafebiz.vn
– Read the original article
here