Here is the advice of Mr. Dr. Truong Van Quy – Head of Department of General Internal Medicine, E Hospital about what parents need to pay attention to when taking care of children with hand, foot and mouth disease.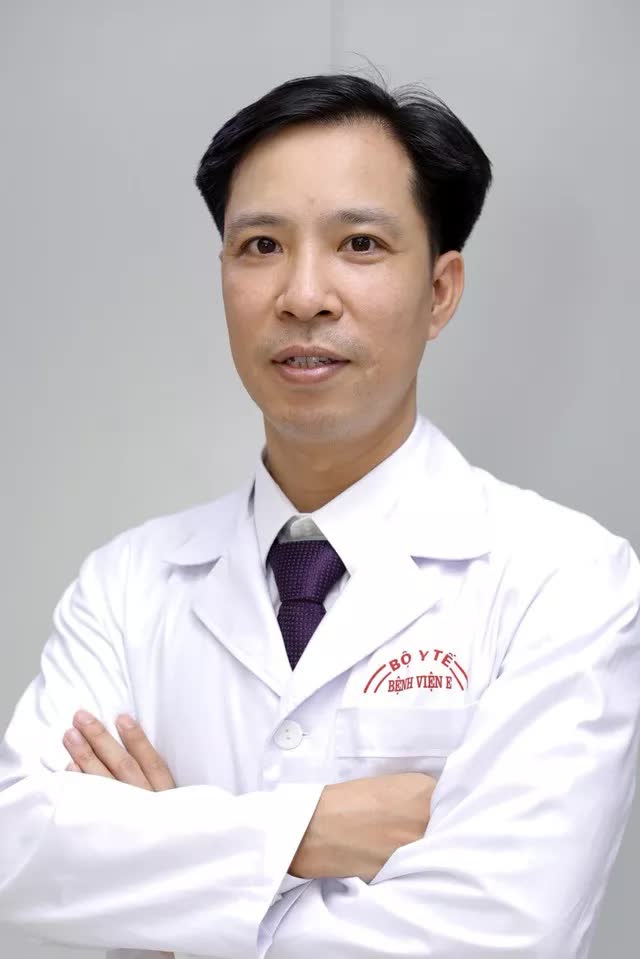 MSc. Dr. Truong Van Quy – Head of General Internal Medicine Department, E . Hospital
1. Children with hand, foot and mouth disease need to be treated properly
According to MSc. Dr. Truong Van Quy, children with hand, foot and mouth disease often show signs of fatigue, fever depending on the degree from mild to high fever 39-40 degrees. Then, blisters appear on the oral mucosa, usually on the inside of the cheeks, gums, and the side of the tongue; The vesicles are small (2 – 3mm) located on a red inflamed mucosal background.
The blisters in the mouth often burst very quickly, creating sores that cause pain and make it difficult for children to eat and drink. Then on the feet, hands, buttocks also appear blisters, blisters, do not cause pain.
Children with hand, foot and mouth disease need to be examined, treated and closely monitored so that they can promptly detect severe manifestations of the disease.
The disease can manifest in mild form in the form of skin and mucous membrane lesions, low-grade fever, fatigue, or in severe forms such as nerve damage, which manifests as lethargy, convulsions, and paralysis of the limbs. Even very severe such as respiratory and circulatory muscle damage with dyspnea, acute pulmonary edema. Severe hand, foot and mouth disease needs to be monitored and treated in hospitals, especially in medical facilities with pediatric resuscitation centers.
Therefore, when detecting that a child shows signs of illness, parents need to take the child to a specialized medical facility for examination and instructions for proper treatment.
2. Follow your doctor's instructions
Hand, foot and mouth disease has no specific treatment, the treatment of the disease is mainly symptomatic and supportive treatment. Usually the disease progresses within 1 week to 10 days, then the symptoms will go away.
If the child has to be hospitalized for treatment, it is necessary to strictly follow the doctor's instructions for treatment. In cases of mild illness, the doctor can treat it at home. Parents and caregivers of children need to strictly follow the instructions of the doctor to help the child recover quickly and prevent complications.
First of all, it is necessary to isolate the sick child at home. If the child has a high fever above 38.5 degrees, use fever-reducing medicine as directed. In addition, warm compresses for children also contribute to reducing body temperature and reducing the number of times of fever-reducing medication.
Monitor if the child has symptoms such as: high fever above 39 degrees, fever does not decrease, the child is lethargic, startled, shaking hands and feet, weak limbs, cyanosis… then it is necessary to immediately take them to the nearest medical facility. to be taken care of.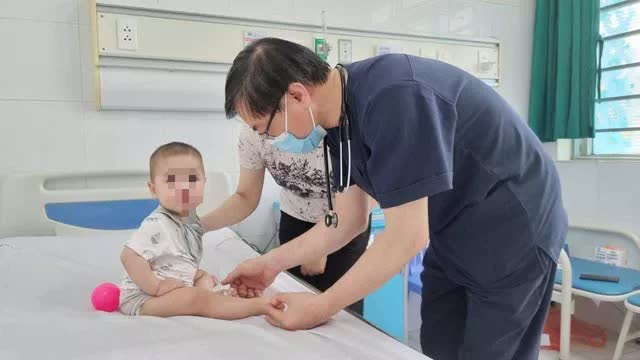 Children with hand, foot and mouth disease need to be examined and properly treated by a doctor.
3. Maintain hygiene to prevent superinfection
To prevent superinfection, parents should pay attention to skin hygiene for children, clean skin areas with blisters, especially sores in the mouth.
4. Pay attention to ensure nutrition for children
Children with hand, foot and mouth disease, in addition to taking medicine and cleaning according to the doctor's instructions, need to have a regimen to improve their health by giving them lots of water to drink and eating nutritious food.
– Because children will be very uncomfortable, sore mouth and loss of appetite, they need to give them warm, liquid foods, divided into many small meals. Food should be chopped, cooked into porridge, soup to help children eat easier and more easily absorbed.
– To enhance resistance, help children recover quickly after respiratory infections, parents should choose foods rich in vitamins A and C such as: meat, eggs, milk, fish, shrimp…; dark green vegetables; yellow-red fruits and vegetables… in children's meals.
In particular, children should eat foods containing a lot of zinc such as: chicken, egg yolks, etc., because zinc has both the effect of strengthening resistance and making wounds and ulcers heal faster, helping children recover faster. dress.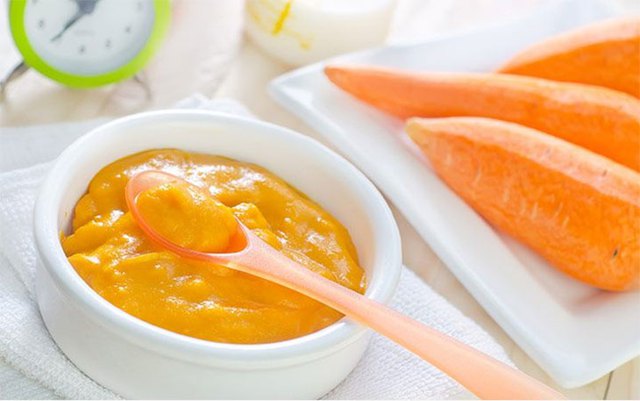 Children with hand, foot and mouth disease should be given soft, liquid and easily digestible foods.
Noteworthy: Food for children needs to be selected from a safe food source, ensuring that it is thoroughly cooked. Eating utensils must be washed before use (preferably soaked in boiling water). Do not give food to children; Do not let children eat or suck their fingers. Do not let children share napkins, handkerchiefs, eating utensils such as cups, bowls, plates, spoons…
Parents and caregivers need to wash their hands often with soap several times a day, especially before preparing food, feeding children and after cleaning children.
You are reading the article
Things parents need to pay attention to when taking care of children with hand, foot and mouth disease

at
Blogtuan.info
– Source:
Soha.vn
– Read the original article
here