Đầu Tư
Instead of counting customers, think of ways to collect money
Just reached 50% of expectations
After Vietnam announced the opening of tourism, especially from May until now, the need for international visitors to find out information and book tours to Vietnam has increased much higher. Ms. Bui Bang Giang, CEO of Exotica Vietnam, said that her company had to recruit dozens of sales staff to respond to customers in time. Corporate offices in Siem Reap (Cambodia), Bangkok (Thailand) are often overloaded. Notably, the group's guests are not as crowded as individual guests, self-goers; Visitors from Europe are less than those from South America.
However, these are just a few highlights in the overall picture. According to data from the National Administration of Tourism, in the first 5 months of 2022, international visitors to our country reached 228.3 thousand arrivals, 4.5 times higher than the same period last year but still down 95% compared to the same period in 2019. , the year there was no Covid-19 epidemic. Many travel experts believe that it is necessary to look directly at the truth. Because, despite such a high increase, it is compared to the same period in 2021, when Vietnam's tourism almost returned to zero. International visitors completely absent.
Recently, the number of tourists has increased sharply again thanks to Vietnam's reopening of tourism from March 15, while relaxing measures to prevent epidemics, control health, reopen international flights, …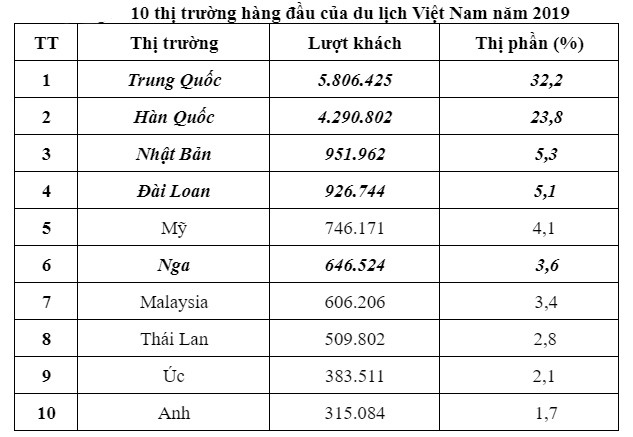 Talk to PV. VietNamNet, Mr. Hoang Nhan Chinh, Head of the Secretariat of the Tourism Advisory Board (TAB), assessed that, compared to the set target, Vietnam has only gone more than half of the expectation. That is, in the last months of the year (7 months), we need to welcome more than 4.65 million visitors. On average, each remaining month, Vietnam needs to receive over 650,000 visitors. This number is by no means easy.
Welcoming 5 million visitors, Mr. Chinh believes that it can be achieved but there are still many difficulties ahead, especially from large source markets. The Chinese market, with a 32% market share, accounting for a third of international arrivals, remains closed. The Russian market this year, maybe even the next few years, is considered lost. Japan has just opened, but the psychology of Japanese tourists is still hesitant, at the earliest the end of this year can welcome normal guests. The Taiwan market is also uncertain. Fortunately, we can count on the US and Korean markets. In the remaining markets, the number of visitors is not large, not to mention, if there is, it will only increase slowly.
According to Chinh, in the most optimistic scenario and we do everything well, it is expected that the largest increase in visitors will be from October to December, when Vietnam will reach the target of 5 million international visitors.
Barriers
The most entangled barrier, the most hindering is the visa. In fact, there are travel businesses that have to cry to heaven because guests cancel their arrival in Vietnam due to this policy.
Mr. Pham Ha, Chairman of Lux Group, once shared, this business has lost up to 10 international delegations since the time open to tourism, due to not being able to get a visa. Visitors from South Africa, from Sri Lanka also cannot have an e-visa. "Even 13 markets are exempt from visa, the exemption period is too short, only 15 days. While, European tourists often go on vacations for up to a month, combined with Cambodia, Thailand, … if they want to return to Vietnam They have to apply for a visa from the beginning," Ha lamented.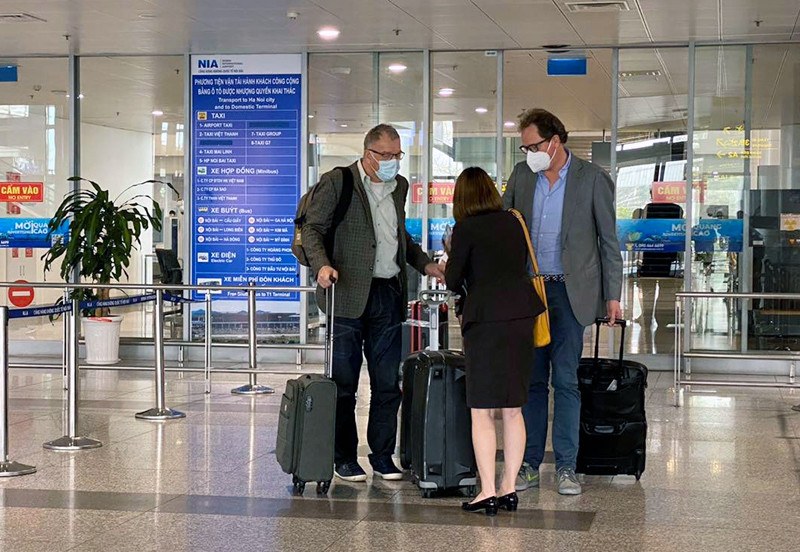 Compared with neighboring countries Thailand and Cambodia, Ms. Bui Bang Giang commented, they opened much earlier than us, from November 2021, then with the determination to welcome guests, the epidemic prevention policies gradually loosened. liquid. Up to now, it can be said that Thailand is almost open. "With Thailand pass, the visa application is super fast, super efficient, customers know whether they will be issued a passport or not in just a few dozen minutes; Meanwhile, applying for Vietnam's e-visa is slow, error-prone, and I don't know the outcome," said Ms. Giang frankly.
Still visa on arrival (visa issued at the airport), the Vietnamese side requires to send in-out tickets in advance, causing difficulties for guests traveling to many countries, such as from Mexico to the US, Thailand and then to Vietnam. Not to mention, guests also have to send copies of the itinerary, insurance, destination, … a lot of unnecessary procedures.
TAB's research team believes that visa policy in general has not really operated as before the pandemic. Incentives on visa exemption have not yet met new tourism trends and are not competitive with other countries in the region. Even the electronic visa (e-visa) does not have a mechanism to confirm the automatic response date on the website and has not explained why the application was refused.
In addition, Ms. Bui Bang Giang found that there are few international flights and expensive ticket prices are also a limitation. For example, the flight route between Vietnam and Thailand/Cambodia is still sparse and has not even reopened. Recently, having a business trip to Siem Reap, Ms. Giang had to fly around Hanoi – Ho Chi Minh City – Phnom Penh – Siem Reap because the direct route Hanoi – Siem Reap was still closed, so it took a lot of time. While Thailand is the gateway for flights to the region, traveling is easy and convenient.
According to the assessment of Board IV (Research and Development Board of the private economy), there are still limitations in the communication, promotion and promotion of the policy of opening tourism to target markets. Ms. Giang said that, at the same time as the Ministry of Health abolished regulations that cause inconvenience to guests such as PCR testing, the tourism industry should immediately have resonance activities such as launching strong promotional campaigns in Vietnam. nationally, in all major markets. "It is not for businesses to update themselves with markets and each partner," said Ms. Giang.
That is why there is an opinion that, after preparing all conditions and removing many difficulties to be able to fully open tourism, the announcement of opening completion (March 15), the tourism industry still lack of plans for the next activities, in other words, there is no roadmap for international tourism to gradually recover, in the short term as well as in the medium and long term. Meanwhile, the current measures of the management agency seem to still focus on domestic visitors, resulting in positive growth of domestic visitors, while international visitors still count each guest.
The number of visitors should only be a reference number
Faced with concerns about the difficulty of reaching 5 million international visitors, many businesses and experts suggested that instead of focusing too much on setting the target number of visitors to Vietnam like so far, the tourism industry needs to strive to do better. How to get more money.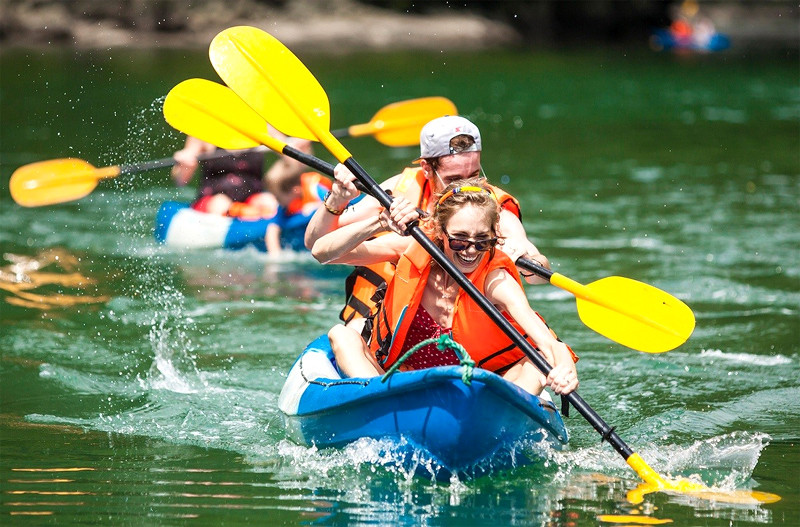 Mr. Hoang Nhan Chinh pondered, while in Thailand, on average 70% of international visitors will return thanks to good and effective marketing, in Vietnam this rate is only 25-30%, less than 1/ 2. Staying together for more than 9 days, but on average, a visitor to Thailand spends $2,500, while in Vietnam it's only $1,200.
Pham Ha explained, that's because Thai tourism is very good at forcing customers to open their wallets, such as providing a variety of services and being skillful in sales. They promote the development of the night economy, tax refund shopping and many other attractive services that are not prohibited by law. As for Vietnam, Western guests still have to go to bed early, there are not many services worth spending money.
In the post-pandemic context, it is very difficult for international visitors to come to Vietnam as before. Therefore, the number of visitors does not necessarily have to be higher next year than the previous year, but it is important that tourism revenue must increase through attracting high-class, wealthy, high-spending guests. Thanks to that, the number can only reach 4 million visitors, but the revenue is equal to 5 million visitors.
The most important is the amount of money collected from guests, according to Mr. Chinh, sometimes guests are less happy if the amount collected is more, because too many guests will also harm the environment, while the general trend of the world is sustainable tourism.
"We need to change our perspective, the number of visitors should only be a number for reference; the important thing is how much the revenue of the tourism industry accounts for what percentage of the country's GDP," Chinh emphasized.
Ha Yen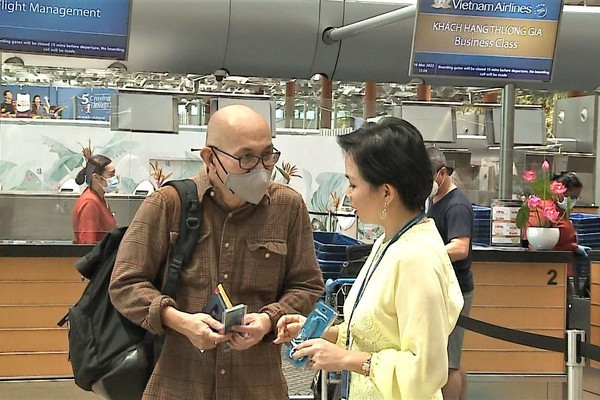 You are reading the article
Instead of counting customers, think of ways to collect money

at
Blogtuan.info
– Source:
vietnamnet.vn
– Read the original article
here