Spiritual tourism – a fad or a new "healing" trend?
Spiritual tourism is a form of experience that goes into the emotional dimension where the focus is on "soul" healing experiences. Associated with the values, beauty of culture, beliefs and religious diversity, this is a form of tourism associated with the restoration and regeneration of positive energy, bringing peace to all people. People. Therefore, in addition to new tourism discovery experiences, spiritual tourism also brings more spiritual values ​​that people are looking for.
Since then, the keyword "spiritual tourism" has become a trend not only for believers who love the characteristics of culture and religion, but also for young people in general, especially after visiting. period affected by the pandemic. And one of the destinations not to be missed is India – the birthplace of four major religions: Hinduism (Hindu), Buddhism, Jainism and Sikhism… as well as a series of famous landmarks.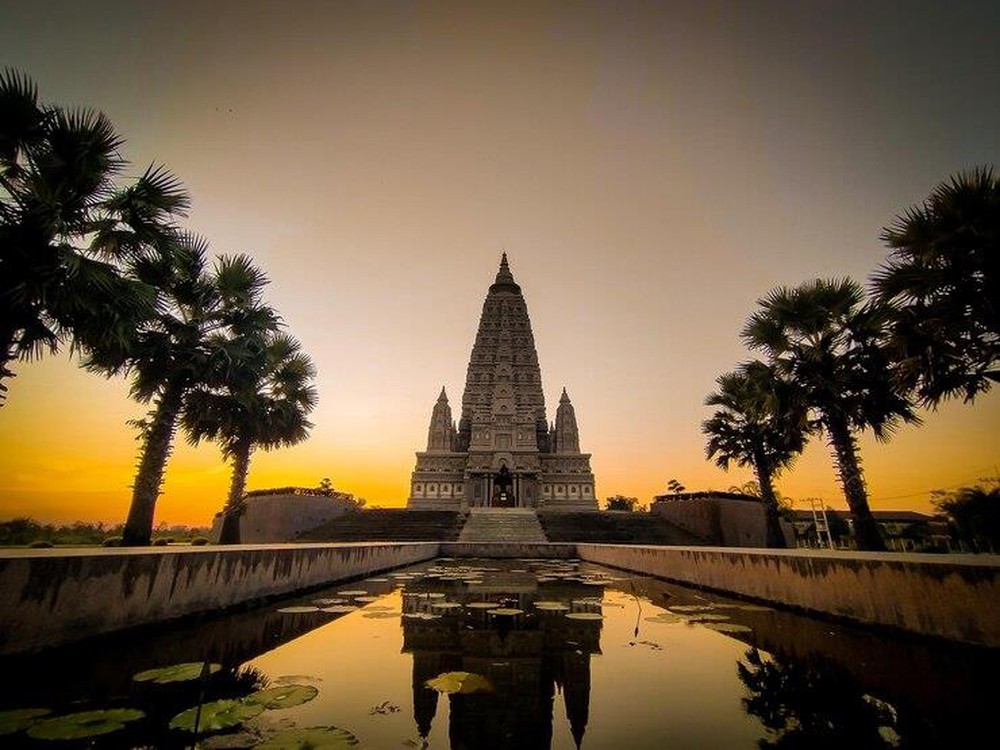 Mahabodhi temple complex at Bodh Gaya, where tourists and pilgrims sit together in silence, close their eyes, breathe deeply and listen to their souls being healed naturally. Photo: @tme.prc4
One of the spiritual journeys in the "Buddha land" of India must be named Bodh Gaya (Bodhidharma), one of the four most important Buddha sites, where the Buddha attained enlightenment after 49 days of zazen. Not only locals but many tourists as well as pilgrims from all over the world will return under the nearly 150-year-old Bodhi tree, sincerely giving thanks for life and finding peace outside the world. "busy" every day.
Besides, if you choose to visit India in October – November, you will experience the spiritual festival of Diwali. For Indians, this is an opportunity for people to turn really inside themselves, to let pure light dispel the darkness and reflect, spreading good deeds to everyone.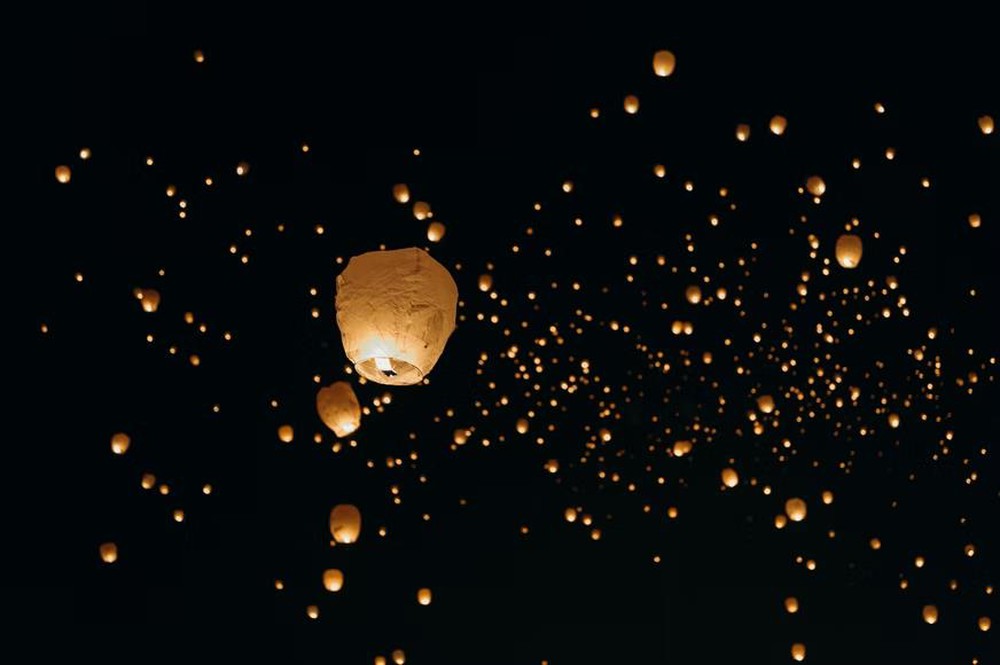 The Diwali festival of lights has existed since ancient Hindu times, is a festival to develop each person's consciousness: to open the subconscious mind, let go of the chaos in the mind and develop wisdom from within. Photo: unsplash
As the country of a flourishing Ganges civilization, it also has temples with extremely elaborate ancient architecture and cultural identities such as Shree Siddhivinayak temple and Kapaleeswarar temple.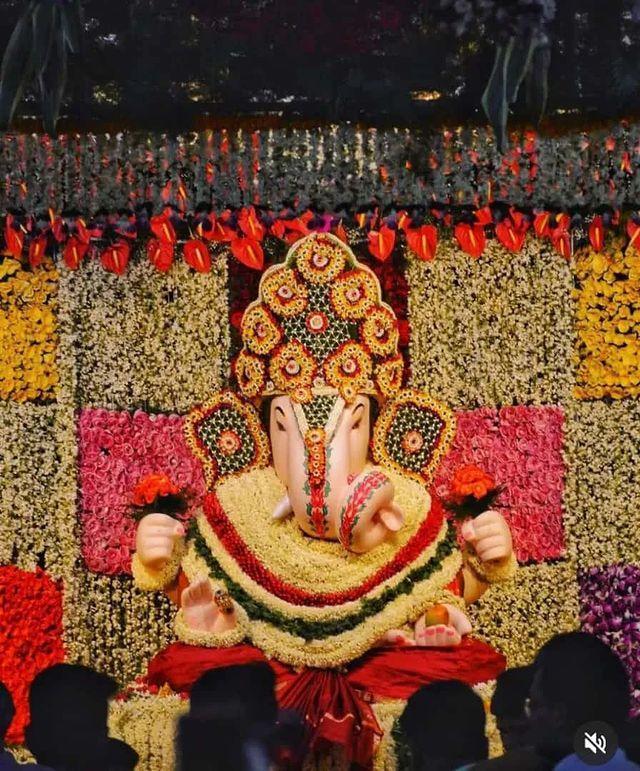 Shree Siddhivinayak Temple, dedicated to the god Shri Ganesh, welcomes tens of thousands of pilgrims every day, is a spiritual "holy place" and is also a "treasure" of Mumbai with an estimated number of artifacts and offerings reaching tens of billions of dollars. USD. Photo: @harhar_mahadev_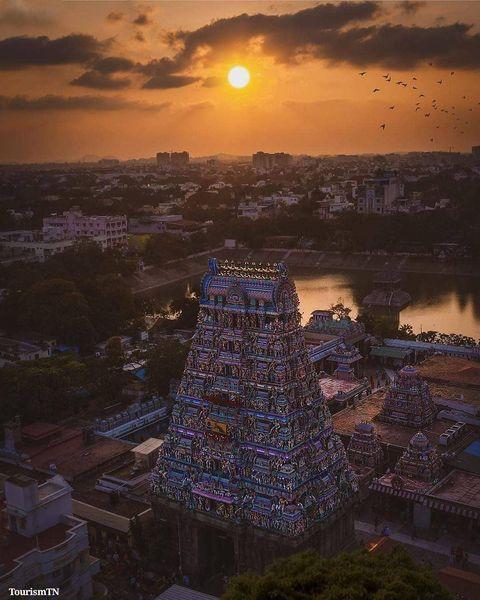 One of the most beautiful temples in India, the Kapalishvara temple dedicated to Lord Shiva and goddess Parvati, is the venue for many famous festivals such as the Panguni uthiram festival. Photo: @tourismtn
A place where "Buddha land" is not only a religious experience
Favored by mother nature, India is also a country known for its natural landscapes and unspoiled, impressive and overwhelming beauty stretching from north to south, famous among them the majestic Himalayas, Sanjay Gandhi National Park or Pangong Tso Lake is famous in the movie "Three Idiots".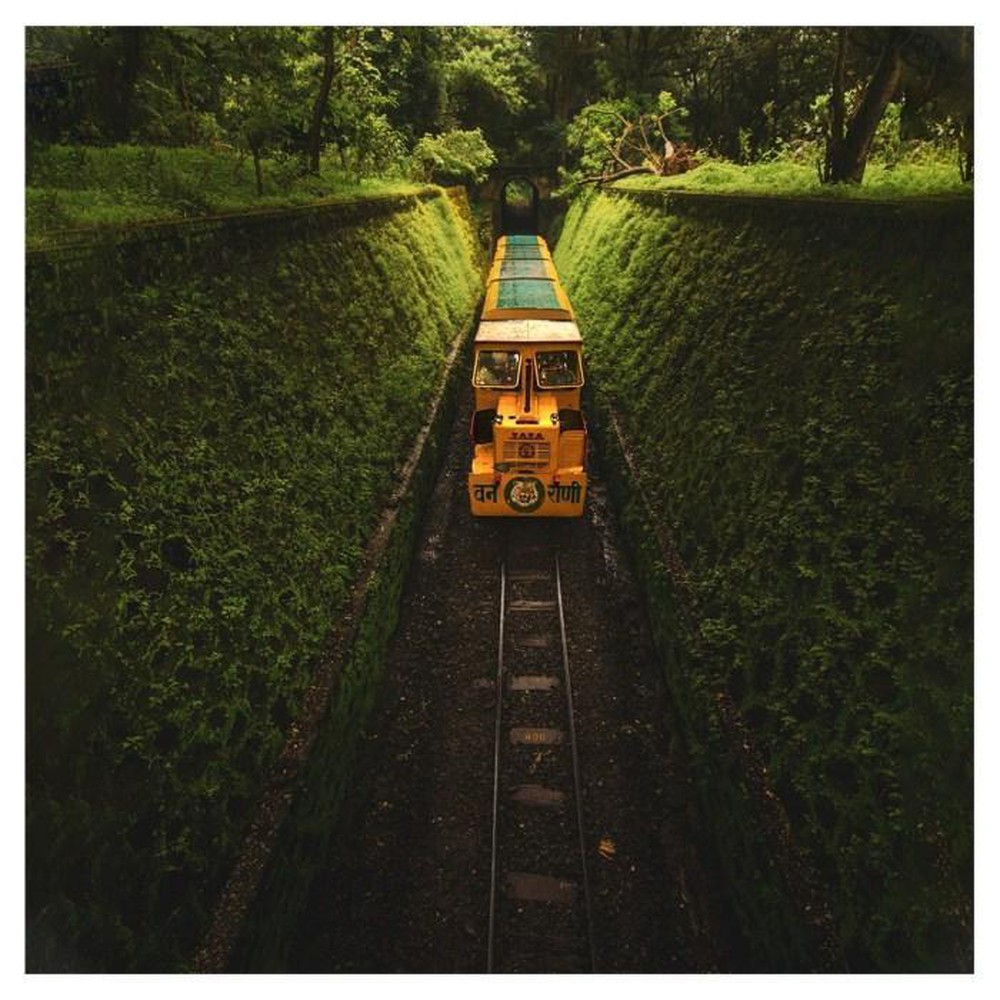 Sanjay Gandhi is 104 km2 wide with many diverse landscapes, with about 800 species of flowering trees, nearly 300 species of birds, 5,000 species of insects, hundreds of species of mammals and reptiles… Nature lover. Photo: mocamboo.com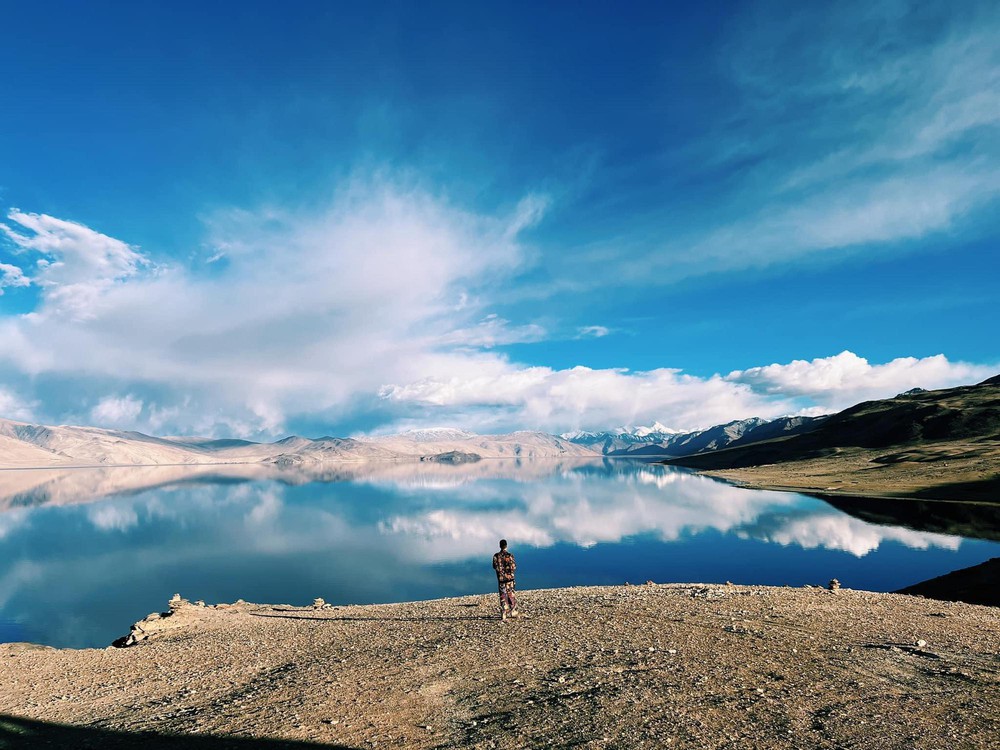 Pangong Tso Lake, located in the Himalayas, has the ability to change color with the weather, with the seasons and even at different times of the day. Before this majestic scenery, people become small and all the problems of modern life have to retreat to make room for peace and quiet.
Most tourists visiting India spend a long time to experience, so culinary culture is also one of the advantages of "Buddhist land" that attracts tourists: From how to prepare to enjoy. , Indian cuisine brings "explosive" taste experiences, is the regular appearance of Masala tea in meals, or sweet dishes that are always fragrant with roses … besides the famous curry.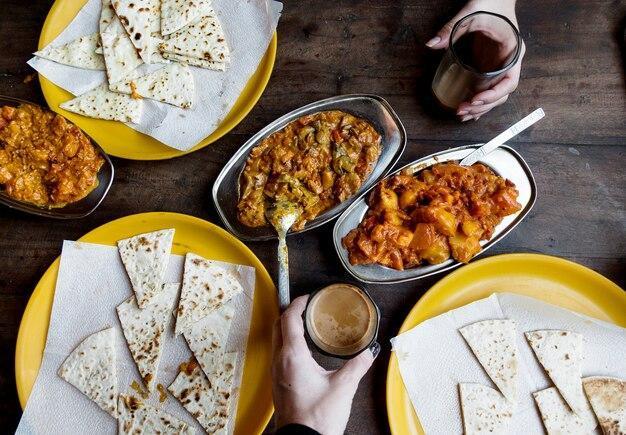 A typical Indian meal with curry, naan and Malasa tea. Photo: @rawpixel.com
How to have a perfect journey to "Buddha land"
Apply for visa and update vaccination status
Vietnamese tourists can apply for a visa in two ways at the Indian Embassy or online. Dossier includes passport, photo, visa application form, fee for tourist visa depending on duration and will take about 7-10 days to process.
To avoid pre-departure testing requirements, you can fully present a certificate of your COVID-19 vaccination, providing a negative RT-PCR test result within 72 hours of departure. Don't forget to preload the Aarogya Setu mobile app to provide details when requested.
Hunting for direct flight tickets at great prices
With direct flights from Vietnam to India, visitors' journey to visit "Buddha land" will be even more convenient and easier. On the occasion of the opening of routes from Hanoi and Ho Chi Minh City. From Ho Chi Minh City to Mumbai, Vietjet offers 19,999 preferential tickets from only 0 VND for all routes connecting Vietnam with New Delhi, Mumbai (India) from June 7 to June 9, 2022, bringing to travelers Guests experience the wonders of India with economical costs, memorable flying experiences
https://kenh14.vn/den-an-do-du-lich-chuyen-di-chua-anh-danh-cho-nhung-tam-hon-tim-kiem-su-binh-yen-20220608115609309.chn
You are reading the article
Travel to India

at
Blogtuan.info
– Source:
Soha.vn
– Read the original article
here