Business
Vietnamese people have used it for a long time
The dried clove buds that we often see are the flower buds of the clove tree, an evergreen plant with the scientific name syzygium aromaticum.
Clove buds are used as a spice in the form of whole buds or pureed. This versatile spice can be used to season grilled dishes or combined with cinnamon, star anise, and anise to flavor the broth in dishes like pho. In addition, clove buds are added to hot drinks and cakes.
Cloves are known as a sweet and aromatic spice. In particular, it is also a medicine widely used in traditional medicine.
In fact, animal studies have found that compounds found in cloves have many health benefits, such as being good for the liver and helping to stabilize blood sugar.
Here are the nutritional value and 5 health benefits of cloves.
Nutritional ingredients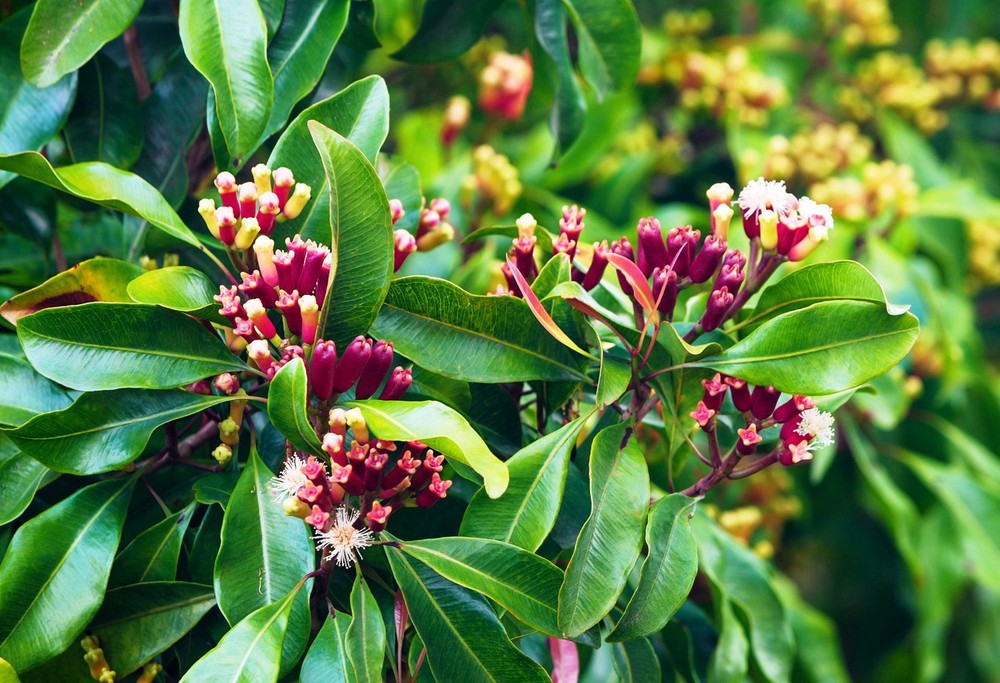 Clove is an evergreen tree native to Indonesia, 10-20m tall, oval leaves and crimson flowers grow in clusters at the tips of branches, with a characteristic aroma. Photo: iStock
Clove buds are rich in fiber, vitamins and minerals. Therefore, using whole or powdered cloves to add flavor to dishes can provide a number of important nutrients.
One teaspoon (2 grams) of powdered cloves contains:
– Calories: 6g
– Carbs: 1g
– Fiber: 1g
– Manganese: 55% DV (daily value)
– Vitamin K: 2% DV
Manganese in cloves is an essential mineral to improve brain function and help build strong bones.
Although a good source of manganese, cloves are usually used in small amounts and do not provide significant nutrients. Even so, cloves offer many impressive health benefits.
5 health benefits of cloves
1. Rich in Antioxidants
In addition to several important vitamins and minerals, cloves are also rich in antioxidants.
Antioxidants are compounds that help reduce oxidative stress (an imbalance between free radicals and antioxidants in the body), which contributes to the development of chronic diseases.
Cloves also contain a compound called eugenol, which has been shown to act as a natural antioxidant. One test-tube study found that eugenol could contribute to preventing oxidation caused by free radicals up to five times more effectively than vitamin E, another potent antioxidant.
Therefore, adding cloves to your diet along with other antioxidant-rich foods can help you improve your overall health.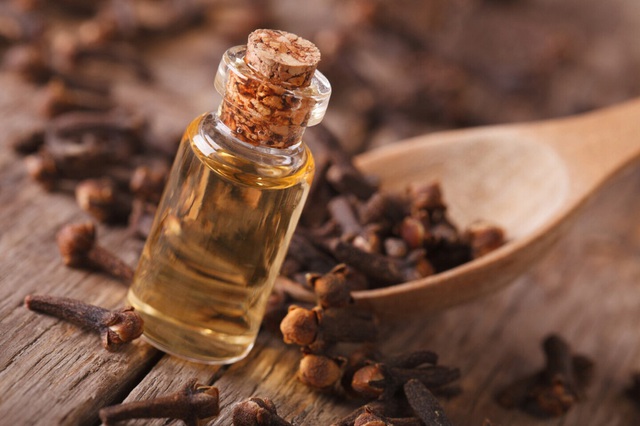 Cloves are rich in antioxidants. Illustration
2. Preventing Cancer
Some studies suggest that compounds found in cloves may help prevent cancer.
One test-tube study found that clove extract could stop the growth of tumors and help kill cancer cells.
Another test-tube study showed similar results: the use of concentrated amounts of clove oil eliminated 80% of esophageal cancer cells.
The eugenol in cloves has also been shown to have anti-cancer properties.
One test-tube study found that eugenol may help kill cervical cancer cells.
However, these test-tube studies used more concentrated amounts of clove extract, clove oil, and eugenol than usual. High doses of eugenol and clove oil can cause liver damage, especially in children. Therefore, more research with normal clove doses is needed to better understand this use.
3. Has antibacterial properties
Cloves have been shown to have antibacterial properties.
One test-tube study found that clove essential oil was able to kill three common types of bacteria, including E. coli, a strain of bacteria that causes food poisoning.
What's more, clove's antibacterial properties may even help promote oral health.
In one test-tube study, compounds extracted from cloves were able to block the growth of two types of bacteria that cause gingivitis.
Another study of 40 people tested the effects of an herbal mouthwash that included tea tree, clove, and thyme essential oils. After 21 days of use, they noticed many improvements in gum health, reducing the amount of plaque and bacteria in the oral cavity.
In addition to using cloves, combine with regular brushing and proper oral hygiene to improve oral health in the best way.
4. Improves Liver Health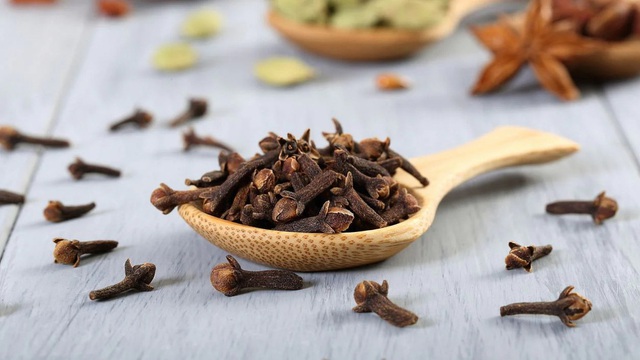 The eugenol in cloves may help prevent cancer and improve liver health. Illustration
Studies show that the beneficial compounds in cloves can help promote liver health. In particular, the eugenol in cloves has many benefits for the liver.
One animal study fed rats with fatty liver a mixture containing clove oil and eugenol. As a result, both mixtures were able to improve liver function, reduce inflammation, and reduce oxidative stress significantly.
Another animal study also showed that eugenol may help reverse signs of cirrhosis.
However, there have not been many studies on the hepatoprotective effects of cloves and eugenol in humans.
However, one small study found that taking eugenol supplements for 1 week can reduce levels of enzymes that interfere with liver detoxification, often a sign of liver disease.
Additionally, the antioxidants in cloves can help prevent liver disease by reducing oxidative stress.
5. Stabilize blood sugar
Studies show that compounds found in cloves may contribute to blood sugar control.
An animal and test tube study was performed on muscle cells of humans and rats with diabetes. The results showed that clove extract and nigericin (a substance found in cloves) could increase the absorption of sugar from the blood into cells, increase insulin secretion, and improve the function of insulin-producing cells.
Insulin is a hormone responsible for transporting sugar from the blood into cells. Properly functioning insulin is essential for maintaining stable blood sugar levels.
You should combine cloves with a balanced diet, which can help control blood sugar effectively.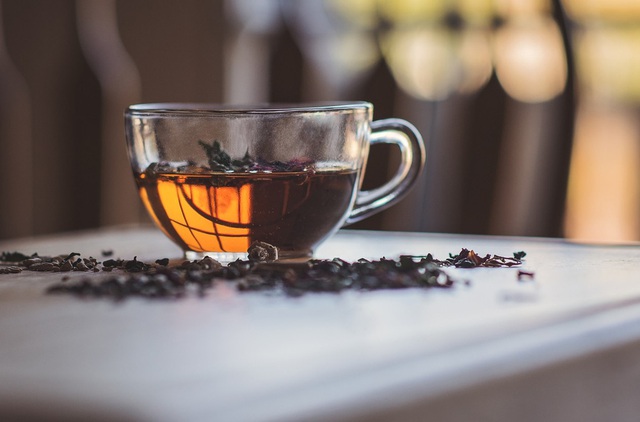 Clove tea has a strange taste, helps stabilize blood sugar effectively. Photo: iStock
How to add cloves to your diet
Cloves are available in dried or powdered form, so you can easily add them to your diet.
You can incorporate powdered cloves in many dishes such as desserts, curries or pho.
Alternatively, cloves can be used as a tea. To prepare, boil whole cloves in boiling water for 5-10 minutes, then let cool and enjoy.
Source: Health Line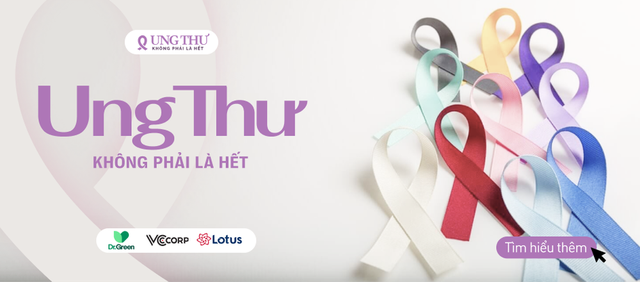 https://soha.vn/loai-hoa-tot-cho-gan-ngan-ngua-ung-thu-on-dinh-duong-huyet-nguoi-viet-da-dung-tu-lau-2022032310255383.htm
You are reading the article
Vietnamese people have used it for a long time

at
Blogtuan.info
– Source:
cafebiz.vn
– Read the original article
here