Khỏe - Đẹp
Quick test kit, medicine to support Covid-19 treatment 'inactive'
In the past few days, the number of Covid-19 cases in Hanoi has decreased sharply to only tens of thousands of cases per day, the market for rapid test kits and Covid-19 treatment drugs has also "cooled down".
Test kits are deeply discounted
A month ago, the quick test kit anchored the price up to hundreds of thousands of dong/test, now the price has been halved, even importing the test at wholesale price is just over 20 thousand dong/test.
In the group of buying and selling medical equipment, the price of test kits all fell deeply. For example, the Trueline test is loved by many drug stores, hospitals and clinics. The current retail price is 36 thousand VND/test, buying wholesale is cheaper from 1 to 5 thousand VND/test depending on the quantity. Test Lungene is offered for sale for 27,000 VND/test to buy a whole box. Retail price 30 – 31 thousand VND/test depending on the number of tests.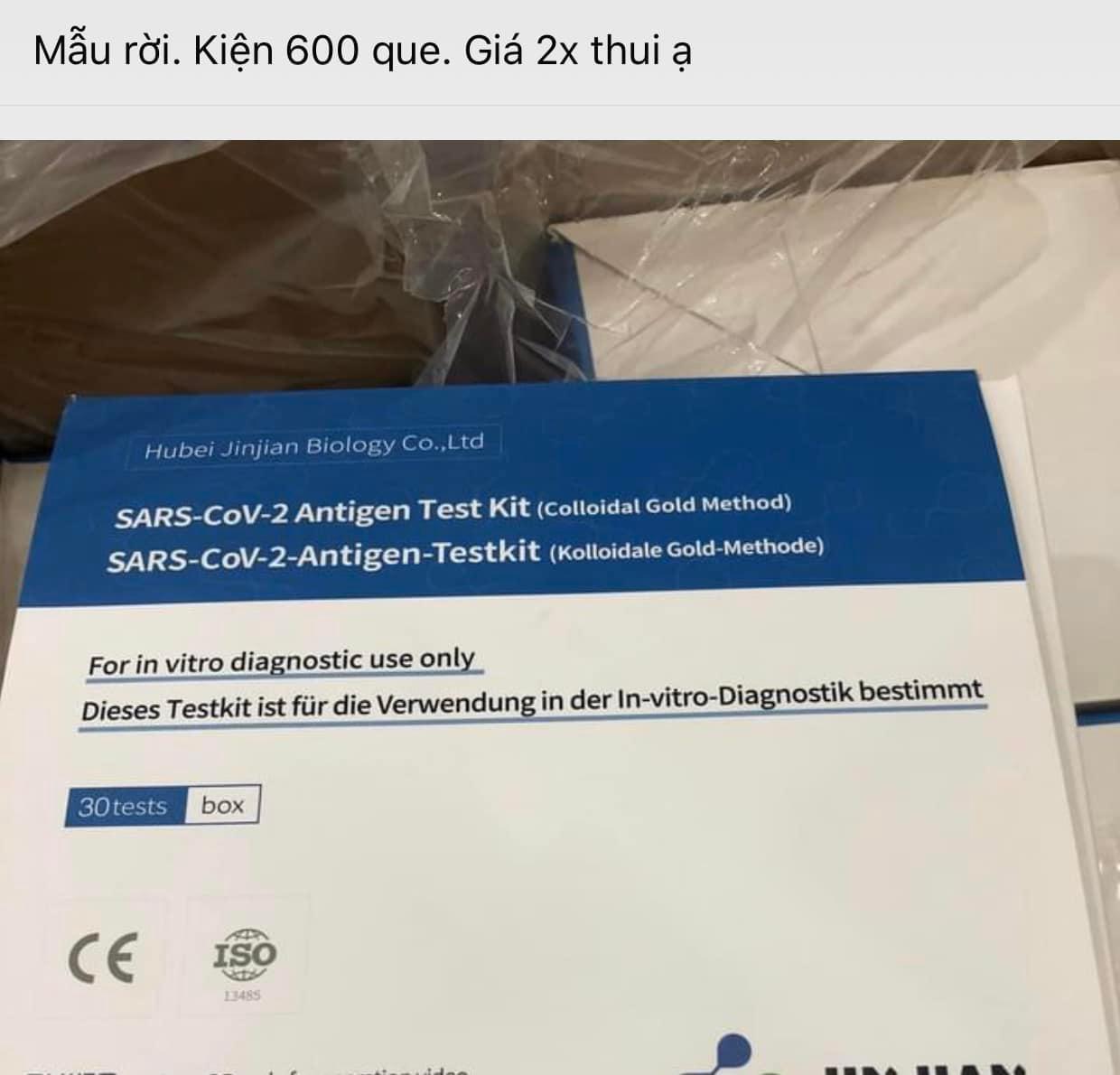 Price test kit fell to the floor.
Not only quick test, but drug products that support the treatment of Covid-19 especially cough medicines, ready-to-eat and cool down drugs are much better. If 3 weeks ago, patients who went to buy supplements received a shake of their heads, now there is an abundance of waste supplements from domestically produced goods to imported goods, the price has not changed much.
For example, the cough syrup for tonics only costs 62 – 65 thousand VND / 125ml bottle. This cough medicine, which was previously out of stock at drugstores and online, is now available for buyers to choose from.
At drug stores, people no longer have to wait in line to buy medicine like before. Many people go to buy other drugs such as drugs for dyslipidemia, drugs for people with high blood pressure, and diabetes.
Ms. Thanh Huong (Ha Dong, Hanoi) said that 3 weeks ago she went to buy Pfizer's medicine for dyslipidemia, but found 3 or 4 pharmacies and all reported out of stock, so far, the stores are all available. this.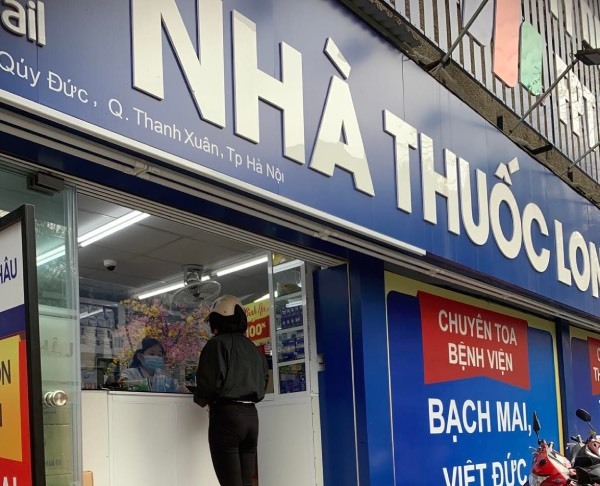 No more people queuing to buy medicine.
Pharmacist LM Nhan Chinh, Hanoi, said that currently all medicines are out of stock. Especially cough medicines, antipyretics, tonics, cold sores… are many. In the past 1 week, people's demand for medicine has decreased much more than before.
Ms. Ha, a drug saleswoman in My Dinh, Hanoi also shared that last month, the pharmacy's daily revenue was from 40 to 50 million VND, but now it is only 14-15 million VND/day, a decrease of about one third. . Ha's drug store is not large, but other large drug stores will reduce sales more.
Inert antiviral drugs
The number of Covid-19 patients decreased, antiretroviral drugs were also inert. Ms. Dao Thanh Phuong (My Dinh, Hanoi) said that 1 month ago, Ms. Phuong imported anti-viral drugs to sell and in the first 2 days she sold about 50 boxes/day. three boxes.
Currently, she still has one box with about 70 boxes selling at the selling price to recover the capital of 180-190,000 VND/box of Stella. Ms. Phuong suffered a loss, but the offer still did not have customers asking to buy. 2 weeks ago, Ms. Phuong imported the whole box for 213 thousand VND/box.
On the group of buying and selling drugs to treat Covid-19, anti-viral drugs are also eagerly offered by sellers at discounted prices. According to the regulations of the Ministry of Health, the selling price of Molnupiravir is from 250,000 VND/box. Currently, many people are offering it for less than the price prescribed by the Ministry of Health.
Portable anti-virus drugs are also quickly discharged to recover capital. For example, a box of Molaz's Molpupiravir that used to cost 4-5 million VND/bottle is now offered for sale to girls at 640 thousand VND/bottle.
Long Chau pharmacy in Thanh Xuan Bac, before people queued up to wait for advice and buy antiretroviral therapy, now only a few people ask questions every day, even customers are no longer as confused as before. People only ask to buy cough medicine, fever reducer, anti-virus, no one knows.
According to Assoc. Prof. Nguyen Huu Duc – Lecturer in the Faculty of Pharmacy, University of Medicine and Pharmacy, Ho Chi Minh City, people are no longer as worried as before, so pharmaceutical products related to Covid-19 also "cool down".
Assoc. Prof. Duc said that up to now, the number of cases has decreased and people also clearly see the effectiveness of previous drugs advertised for Covid-19 treatment, from portable antiviral drugs to tonics and functional foods. has many effects, so it is understandable that they ignore it.
Assoc. Prof. Duc said that up to now, people with the disease only need to adhere to isolation, use fever-reducing and cough medicines according to the guidance of the Ministry of Health. Antiviral drugs for people with underlying diseases, the elderly, people being treated for other diseases.
Khanh Chi
You are reading the article
Quick test kit, medicine to support Covid-19 treatment 'inactive'

at
Blogtuan.info
– Source:
infonet.vietnamnet.vn
– Read the original article
here