Kinh doanh
Solution table to attract international visitors to Quy Nhon
Quy Nhon (Binh Dinh) has had a makeover, along with "eagles" that have appeared to invest in tourism real estate. However, in order to become a destination to attract international tourists, according to experts, Quy Nhon still has a lot of work to do.
Regain position
In the period 2016-2022, Binh Dinh increased by 11% in tourist arrivals, but mainly domestic tourists. Quy Nhon is beautiful, clean and safe, but there are few international tourists coming here. How to make Quy Nhon become an international destination is the issue posed by the seminar: "The attraction to bring Quy Nhon to sublimation into the new destination of Asia".
Assoc.Prof.Dr. Tran Dinh Thien, former director of the Vietnam Economic Institute, said that from the end of 2021, when the Government plans to open tourism in early 2022, Binh Dinh is one of the localities ready to become a destination. attractive to both domestic and international tourists.
Quy Nhon – Binh Dinh is a world-class tourist destination, Asia's leading destination and this is completely valid. Quy Nhon has a wild beauty that is not available everywhere.
This locality is also aiming to be a world-class artificial intelligence center, where thousands of experts and scientists from many countries regularly gather. Binh Dinh's cultural approach is also very different. This place is the quintessence of martial arts, where many heroes from ancient times to present appear.
"Binh Dinh in general and Quy Nhon in particular is a land that possesses many advantages in terms of nature, culture, history and needs to be exploited and dissected so that more people and tourists know about this land." , Mr. Thien said.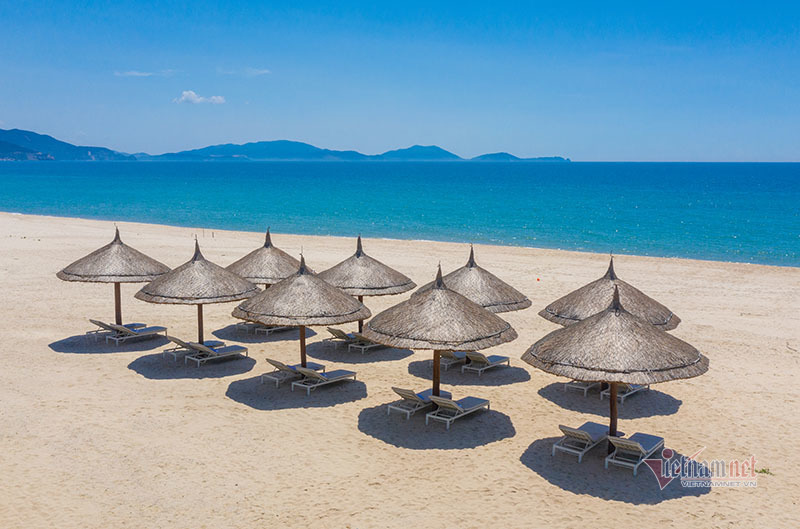 Binh Dinh tourism is inferior to many places (Photo: D.Anh)
Prof. TSKH. Dang Hung Vo, former Deputy Minister of Natural Resources and Environment, raised the fact that Quy Nhon has "sink" so that Nha Trang "surpasses", when unexploited, the beautiful landscapes are still intact, now at reboot. This is also a way to attract tourists to Quy Nhon and Binh Dinh.
"What must we do to develop localities with tourism potential in the central coastal strip?", asked Mr. Vo.
Meanwhile, Dr. Nguyen Van Dinh, Vice Chairman of the Vietnam Real Estate Association, said that foreign visitors to Vietnam only spend $90 per day, while in other countries this figure is up to several hundred dollars.
"Why do foreign tourists not spend a lot of money in Vietnam? Because we have little room for them to spend money? We must find answers to these questions. Quy Nhon and Binh Dinh have a lot of potential but have not yet fully exploited to develop tourism. Quy Nhon is more than capable of implementing luxury real estate projects, attracting international guests and 'withdrawing money' from their pockets," Dinh said.
According to Ms. Do Huong Giang, Deputy General Director of PropertyX Joint Stock Company, this unit has signed a comprehensive strategic cooperation agreement with Vietravel to build tour packages, combos to new tourist routes; implementing programs to promote and connect Quy Nhon with potential international tourism markets in Europe, the US, Australia, Japan, Korea, and Hong Kong (China). Organizing domestic and international charter flights for tourists; Get ready for international voyages with the largest double-hull yacht in Southeast Asia.
Towards luxury guests
Dr. According to Vo Tri Thanh, many tourism products of Vietnam are falling to the "bottom" and "damaging" high-class customers and high-class services… so it needs high-class investors to create thrust. , regain the position of the tourism industry, making Vietnam tourism really an attractive destination for domestic and international tourists.
To attract this group of potential customers, Assoc.Prof.Dr. Tran Kim Chung, former deputy director of the Central Institute for Economic Management, said that in the current period, investment is concentrated, package instead of small investment, so tourism real estate products are successful. must be the project of the house invest Big, branded, reputable.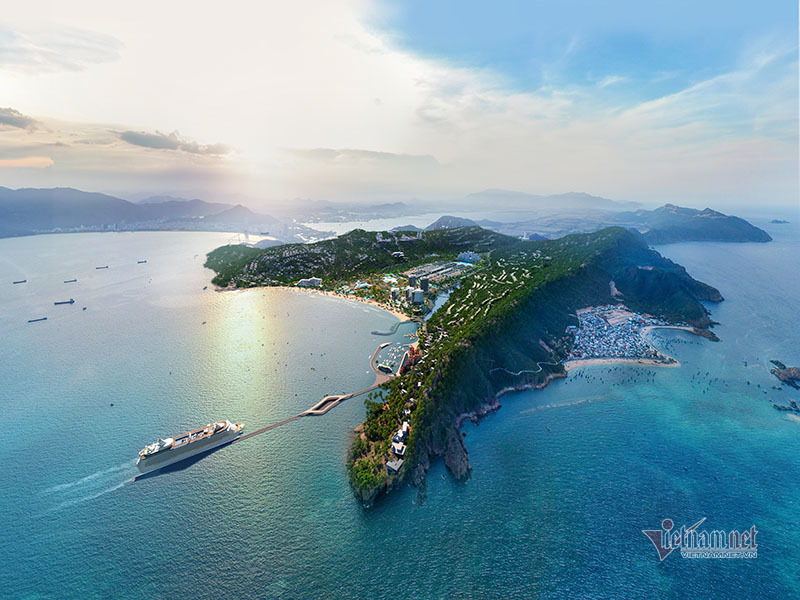 Need many synchronous solutions to promote Binh Dinh tourism (Photo: DA)
With Quy Nhon, this place will become a development destination for the period 2025-2030. The potentials of the bay, seaway, culture, heritage… in Binh Dinh need to be exploited in the coming time. In particular, the typical and unique tourism products in Hai Giang peninsula with interesting nature and beautiful sea route always attract tourists.
With the trend of project investment getting bigger, more unique and classy, ​​it can satisfy tourists and become a magnet to attract tourists.
According to Mr. Dang Hung Vo, in the world, most people want to go to tourist destinations that have a combination of two factors: human hands and the beauty of nature. In order for Quy Nhon to be a tourist destination with outstanding attraction for the international tourism market, the city needs to harmonize these two factors.
Dr. Truong Van Quang, Deputy General Secretary of the Vietnam Association of Urban Planning and Development, said that it is necessary to exploit culture and build cultural centers that converge with the local culture. Must create a breakthrough from planning, architecture must be "crazy" a bit to increase the attraction of the project.
"Hai Giang has potential, has a location, but lacks many high-class tourism activities, so what is the need for a unique and different orientation? Thinking in architecture and planning must be different to increase the real estate value of enterprises or the Binh Dinh market," he said.
Duy Anh
You are reading the article
Solution table to attract international visitors to Quy Nhon

at
Blogtuan.info
– Source:
vietnamnet.vn
– Read the original article
here