Kinh doanh
World
Scams spreading through text messages calling for high-income work from home
Online fraud has been identified as one of the four unstoppable attack trends this year, in many different and unpredictable forms.
According to preliminary statistics, the number of phishing attacks in 2021 has tripled in 2020 and is expected to increase even higher in 2022. Recorded a series of phishing attacks that have made users billions of dong in damage, including scams taking advantage of users' personal information and data.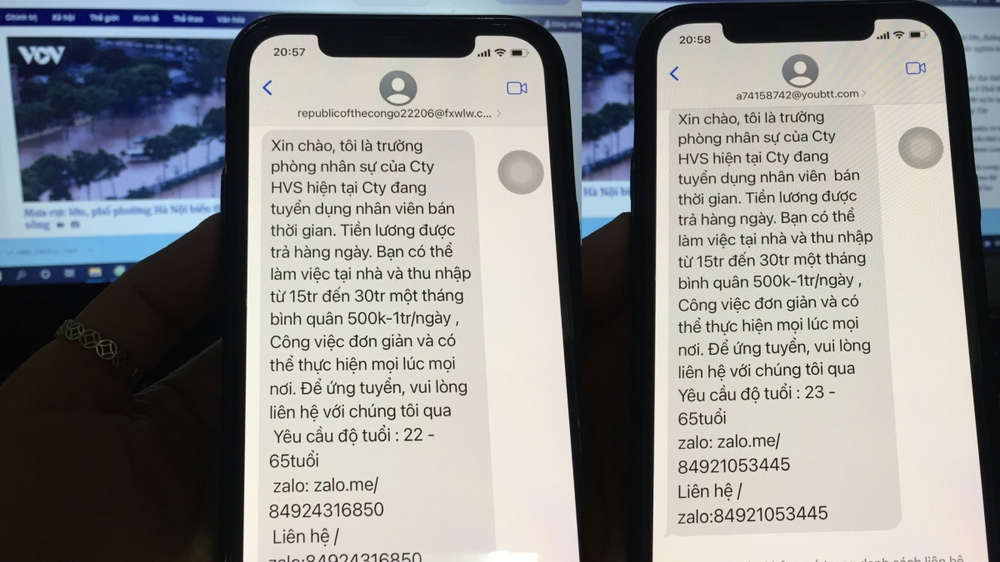 Nguyen Minh Tu often receives a series of messages such as: "Amazon, Ebay, Tiki, Shopee, Lazada, … need to recruit sales collaborators, work from home, process orders on the application platform, collect orders, collect orders from customers, collect orders from customers, collect orders from customers, collect orders from customers, collect orders on the platform, collect orders from customers, collect orders from customers, collect orders on the platform, collect orders on the application platform, collect money from customers, collect orders on the platform, collect orders on the platform, collect orders on the application platform." from hundreds of thousands to millions of dong and receive money within the same day".
Connecting these messages is always a way to contact customer service staff by phone numbers zalo. Mr. Tu tried to contact one of these phone numbers, then participated in buying orders to increase sales for the stall, as explained by the customer service staff. However, when he advanced to more than 10 million dong, waited forever to see the return of interest and purchase money to his personal account, Tu believed that he had been cheated.
This is just one of many types of online scams appearing in recent times. For the most part, scammers always aim to take money from users through various sophisticated scams, to entice users to trust, care, and then voluntarily follow.
Just providing a phone number for a promotional service, users can immediately receive a series of messages, including promotional calls. Not to mention, scammers also use technology to hide phone numbers, or display phone numbers like those of authorities, carriers, banks… to trick users into following.
Recently, the National Cyber ​​Security Monitoring Center (NCSC), the Information Security Administration, the Ministry of Information and Communications (TT & TT) also issued a series of recommendations to people to be wary of job offers. Online sales associate for e-commerce platforms.
According to NCSC, in order to avoid being scammed, leading to loss and appropriation of assets, experts from the National Cyber ​​Security Monitoring Center recommend that people be wary of offers to work as collaborators. Online selling.
At the same time, people also need to regularly share and warn their relatives, friends and people around about the methods and tricks of criminals to steal property online in the form of recruiting collaborators. online.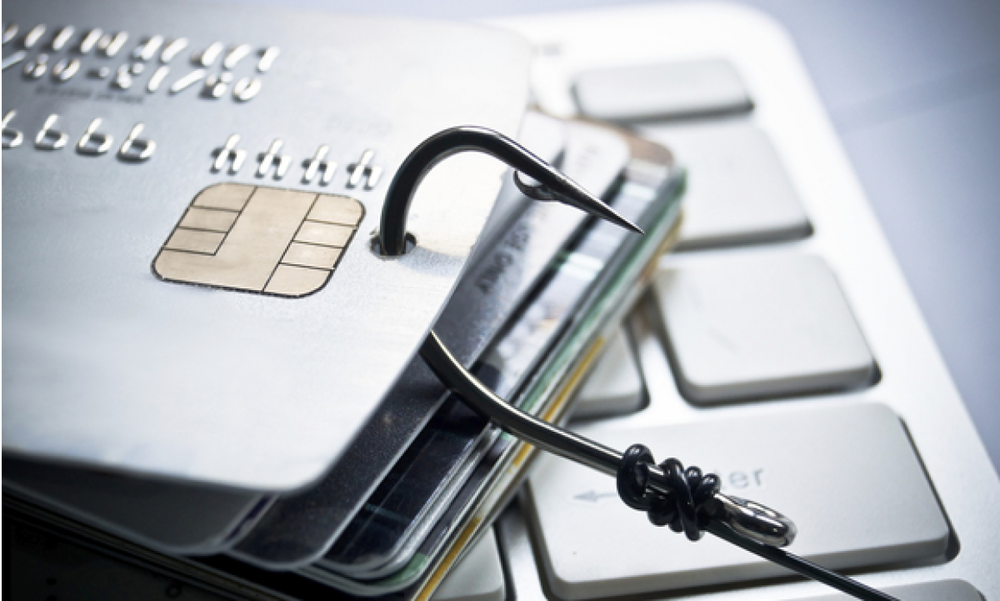 According to Mr. Nguyen Minh Duc – Founder, CEO of CyRadar Information Security Joint Stock Company, in Vietnam, in the past few years, the situation of online fraud has become extremely complicated with the scammers. The amount of damage is increasing, from scratch cards with a face value of several hundred thousand dong loaded for fraudsters to hundreds of millions of dong in bank transfers because they believe that their loved ones are having an urgent problem.
In fact, there have been victims who have suffered losses of up to billions of dong because they fell into the trap of scams via email, phone or other forms of online fraud such as calling for online financial investment.
In any case, when receiving phone calls or texting via chat, to guide you to perform operations related to phone sim, bank account number, or bank account information has just received a wrongly transferred money… the user should always be vigilant, especially not following the instructions of the subjects.
"For users when we receive any information via text message, chat or email, we should see what is the link they sent with the intention? In the process of using, users also need to equip themselves with anti-virus software on the computer, to help us prevent downloading malicious viruses and entering malicious websites. Or if the software is malicious, it also prevents the data from being sent out, avoiding the risk of information loss, "Mr. Duc recommended.
The latest report of the Information Security Department, Ministry of Information and Communications shows that the information security situation in our country continues to be complicated. Attacks, espionage, and cybercriminals are increasing in order to destroy information systems and steal data in an increasingly organized and sophisticated manner, causing serious consequences.
In the first quarter of 2022, the Information Security Administration recorded, warned and guided to handle nearly 3,700 cyber attacks causing problems on information systems, an increase of nearly 3% compared to the fourth quarter of last year. Fraudulent cyber attackers often spread malicious code, scam via chat, via email in order to obtain user information.
According to experts, the feature that helps to identify online scams people need to pay attention to is that most of the contact sources of those notifications, messages and calls often come from unknown sources, even even the registered address of the server from abroad…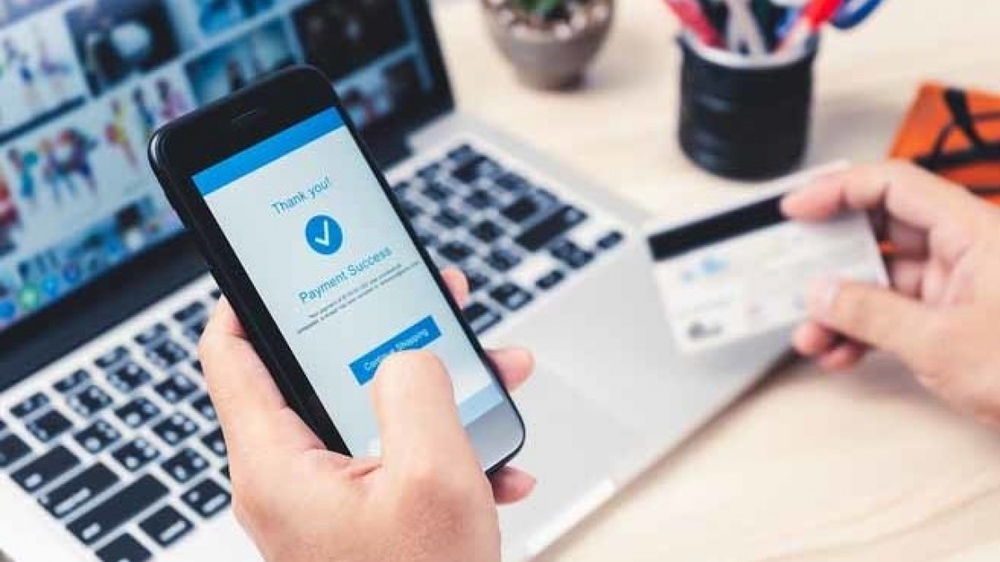 In order for users to avoid losing money or property when encountering online scams, financial technology expert Tran Viet Vinh, General Director of Fiin Credit Company recommends "stepping in". Internet, we need to have a sense of vigilance.
"We need to make a general rule for ourselves that we only enter our personal information on reputable, transparent, trusted websites… Second, what information should be used? update and what information should not be updated, such as bank account information.
In addition, it is recommended to limit sharing personal information, or answering questions related to certain personal needs on the Internet to avoid the risk of fraudsters who can collect this information to create belief to deceive themselves," Vinh said.
"Another principle is that when there are invitations, referrals or related information to tell you that you have received some benefit or that you have been violated in some way, we need to have a habit of The habit is to re-authenticate the information source, re-authenticate the person contacting you and the unit contacting you.
We even need to work directly before making those transactions to avoid fraud. If our people can do such things, almost all frauds will be effectively prevented, "said Vinh.
You are reading the article
Scams spreading through text messages calling for high-income work from home

at
Blogtuan.info
– Source:
Soha.vn
– Read the original article
here