Thị trường
Gasoline rose to a record level, noodle shop owners, grab drivers… pressure to keep prices down
Onions are twice as expensive, pepper, garlic, monosodium glutamate "inviting each other" to increase prices
After bringing the bowl of vermicelli to the table of the diners, Mr. Nguyen Hoang Anh – owner of Cong Ly Bun Bo (District 3, Ho Chi Minh City) – immediately called to consult the prices of some food suppliers. The place where he was getting the ingredients has already started price increase.
Oil bag before 110,000 VND, now it is 215,000 VND; Before buying onion bundles 25,000 VND/kg, now 50,000 VND/kg. Then pepper, garlic, monosodium glutamate… everything increases with the price of petrol. "The price increased but the salary did not increase, we also did not dare to raise the price for fear of losing customers," he lamented.
Meanwhile, unable to bear with the increase in prices of many ingredients, Mr. Phan Quoc Huy – the owner of the grilled vermicelli noodle shop (District 7, Ho Chi Minh City) – is considering adjusting the selling price.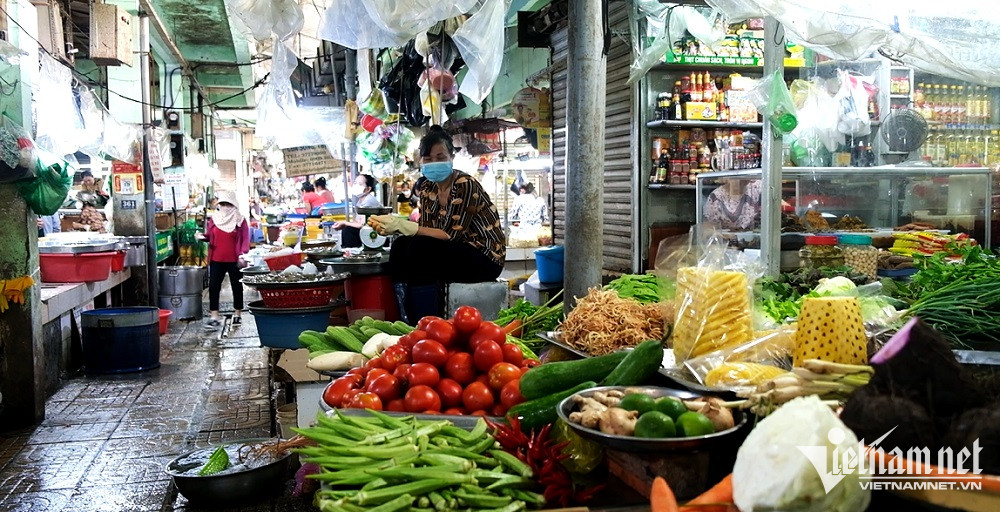 Mr. Huy's cost of selling goods has increased from 40% to 60% in the past 3 months, so he is forced to increase prices to maintain service quality. Each portion of grilled vermicelli, which was previously priced at 60,000-65,000 VND/serving, has now increased to 70,000 VND/serving, equivalent to an increase of 5,000 VND/serving due to fear of losing customers.
True to the words of restaurant owners, surveys at traditional markets such as Ba Chieu market (Binh Thanh district), Nguyen Tri Phuong market (District 10) or Binh Thoi market (District 11). increased sharply, especially the prices of vegetables and food. For example: cabbage, salad rolls, carrots… increase from 3,000-5,000 VND/kg, potatoes increase 5,000 VND/kg…
Ms. Duc Hue – owner of a grocery store at Nguyen Tri Phuong market (District 10) said that cooking oil and poultry eggs are experiencing a "galloping" price increase. Previously, a bottle of soybean oil was priced at 45,000 VND/liter, now it is 67,000 VND/liter, medium chicken eggs have increased to 35,000 VND/dozen, duck eggs are 38,000 VND/dozen, and instant noodles have also increased from 5,000 to 10,000 VND/barrel. depending on type.
These small traders are not happy at all when the prices of products are so high because people will tend to tighten their belts in spending, thereby, leading to a decrease in the demand for goods.
Gasoline expensive record, drivers grab difficult
The unprecedented increase in gasoline prices in history makes the team of technology drivers and shippers also have to receive enough. Many people have planned to stop driving and find another job to have a better and stable income.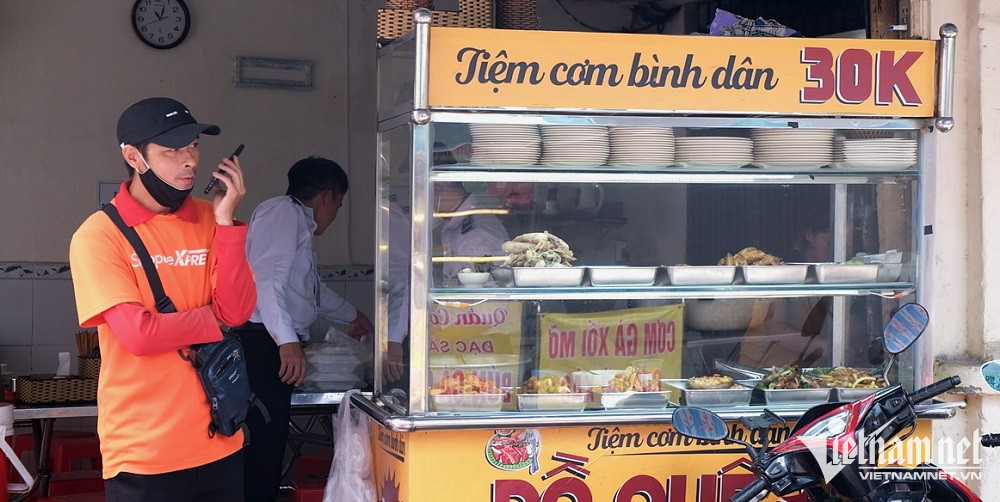 Grab driver Tran Minh said that he carried passengers from Tran Xuan Soan Street (District 7) to Bui Thi Xuan (District 1) with a distance of more than 5km/way. After deducting the discount for the company, Minh only received about 15,000 VND, excluding gas. When the price of gas increases and income decreases, the money for driving is only enough to pay for accommodation and meals, but cannot be saved. After 5 years with the roads, driver Minh plans to quit his job to switch to online sales.
Similarly, driver Gojek – Pham Nam said that in the past, every day he delivered about 20-25 orders, minus all costs, the amount received was about 400,000-450,000 VND. As for the current gasoline price, the average income has halved. To increase his income, he was forced to increase his working time from 12 hours/day to 15 hours/day. However, if the price of gasoline continues to increase in the near future, Mr. Nam and many other colleagues will also consider quitting altogether.
According to the Ho Chi Minh City Department of Statistics, the consumer price index (CPI) in May 2022 increased by 0.22% over the previous month; only 2/11 groups of reductions are beverages and tobacco; cultural, recreational and tourism groups; The remaining groups all increased compared to the previous month, the highest increase was the traffic group (+2.2%).
For example, the group of food and food services: the price index increased by 0.03%, of which the food group increased by 1.29% with the high price of rice by 1.75%. Group of housing, electricity and water, fuel, construction materials: price index increased by 0.003%, of which, the highest increase was for domestic electricity, which increased by 1.73%. Traffic group: price index increased by 2.2% with fuel group increasing by 5.09% after 3 times of adjusting petrol price in May.
Mr. Nguyen Tu Anh – Director of the General Economic Department, Central Economic Commission – said that geopolitical conflicts in the world have disrupted supply chains, along with the impact of the epidemic, which has caused disruption to the supply chain. The supply prices of essential goods of the economy such as grains, steel, coal, energy, and petroleum were all under pressure to increase prices. Since then, it has put inflationary pressure on many countries, including Vietnam.
Tran Chung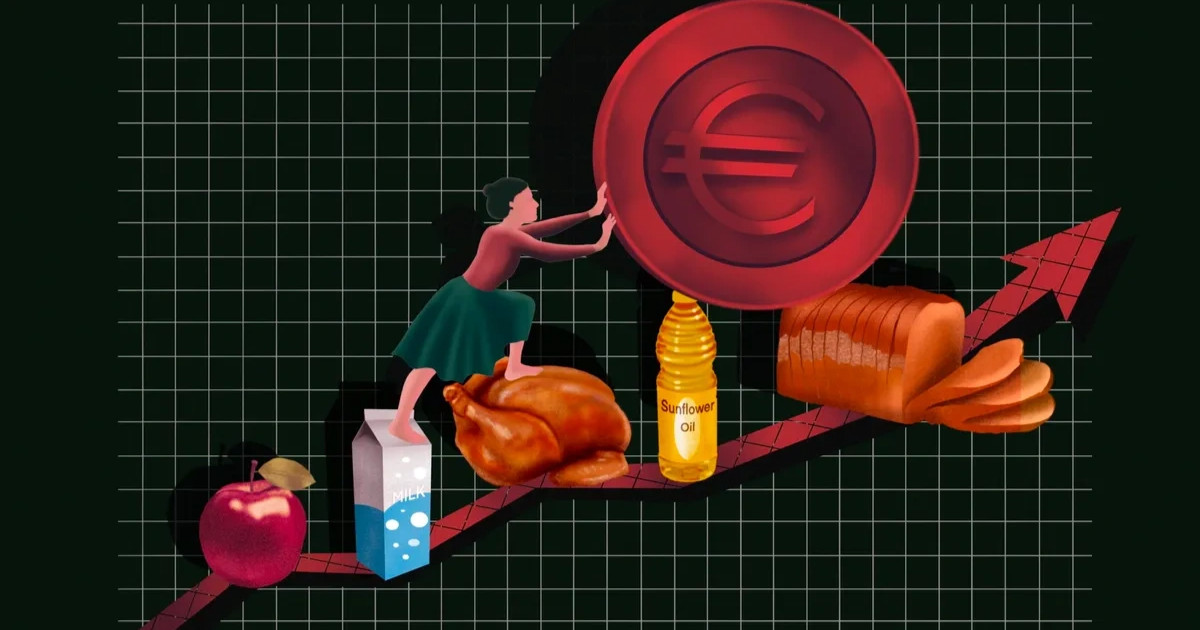 Price storms and food inflation are sweeping across Asia
As businesses and investors focus their attention on disrupted supply chains and volatile financial markets, billions of people in Asia are facing a much larger crisis that threatens their lives. life, is the price of food skyrocketed.
You are reading the article
Gasoline rose to a record level, noodle shop owners, grab drivers… pressure to keep prices down

at
Blogtuan.info
– Source:
vietnamnet.vn
– Read the original article
here