Life Style
Thế Giới
Singapore quickly solved the "chicken rice crisis" when it was just rekindled, but the world hardly had that "luck"
Efforts to solve the crisis… fast

In recent days, Malaysia has caused neighboring Singapore to fall into a "troubled" situation after announcing a ban on exporting live chicken to ensure domestic supply. Immediately, a wave of concern enveloped the lion island nation, which depends largely on imported agricultural products, including from Malaysia.
However, the wealthy nation of Singapore immediately found a solution to the crisis. Accordingly, in the coming weeks, Singapore will import more chilled chicken from Australia and Thailand along with increased imports of frozen chicken from other sources such as Brazil and the US.
"People can rest assured we have an adequate supply of chicken," said Desmond Tan, Singapore's Minister for Home Affairs, Environment and Sustainable Development. "Singapore's chicken supply remains stable thanks to the quick response of importers, distributors and supermarkets through working with the Singapore Food Authority."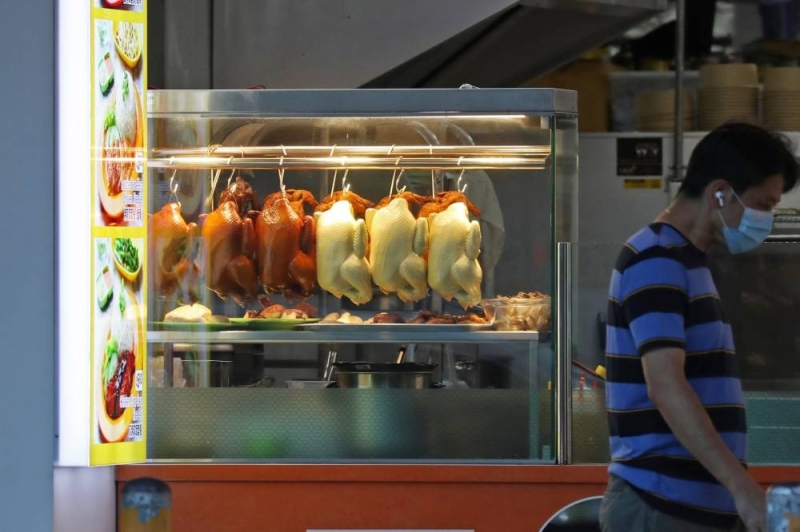 However, Mr. Tan did not say whether the country has to pay a higher price for these newly arising shipments. However, Singapore's move has helped the country's authorities to confirm that the "chicken rice crisis" will be resolved within a month. They confirmed that Singapore will definitely have enough chicken to serve the Aidiladha festival this July.
Malaysia's previous ban on raw chicken exports has been a blow to Singapore, which imports about a third of its chicken from its neighbour. Along with many other countries, Malaysia is trying to reduce the price increase in the country when food and fuel simultaneously increase. The Russia-Ukraine conflict is said to have contributed significantly to the global food crisis.
While Malaysia has stopped exporting chicken, Indonesia has also announced a temporary ban on palm oil exports. India stopped exporting wheat and sugar. Serbia and Kazakhstan have also imposed quotas on grain shipments.
Much of the world is still struggling with the food crisis
After disruptions to the supply chain due to the Covid-19 pandemic, Russia's special military operation in Ukraine continues to confront humanity with new challenges, especially in the food supply chain. . Considered the world's breadbasket, Russia's conflict with Ukraine and Western sanctions against Moscow mean that large quantities of wheat and other agricultural products cannot be pumped to the market as in the past. past.
The fact that countries restrict the export of key products can not be more worrying. This trend does not stop after more than 3 months of conflict between Russia and neighboring countries, but even becomes more and more serious when the number of countries joining the ranks of export restrictions is increasing.
This situation has caused many countries, especially poor countries in Africa and the Middle East, to call for help. On June 2, the Republic of Chad had to declare a state of emergency over food and request international emergency aid. There are 5.5 million Chadians, or about a third of the population, in need of humanitarian assistance this year.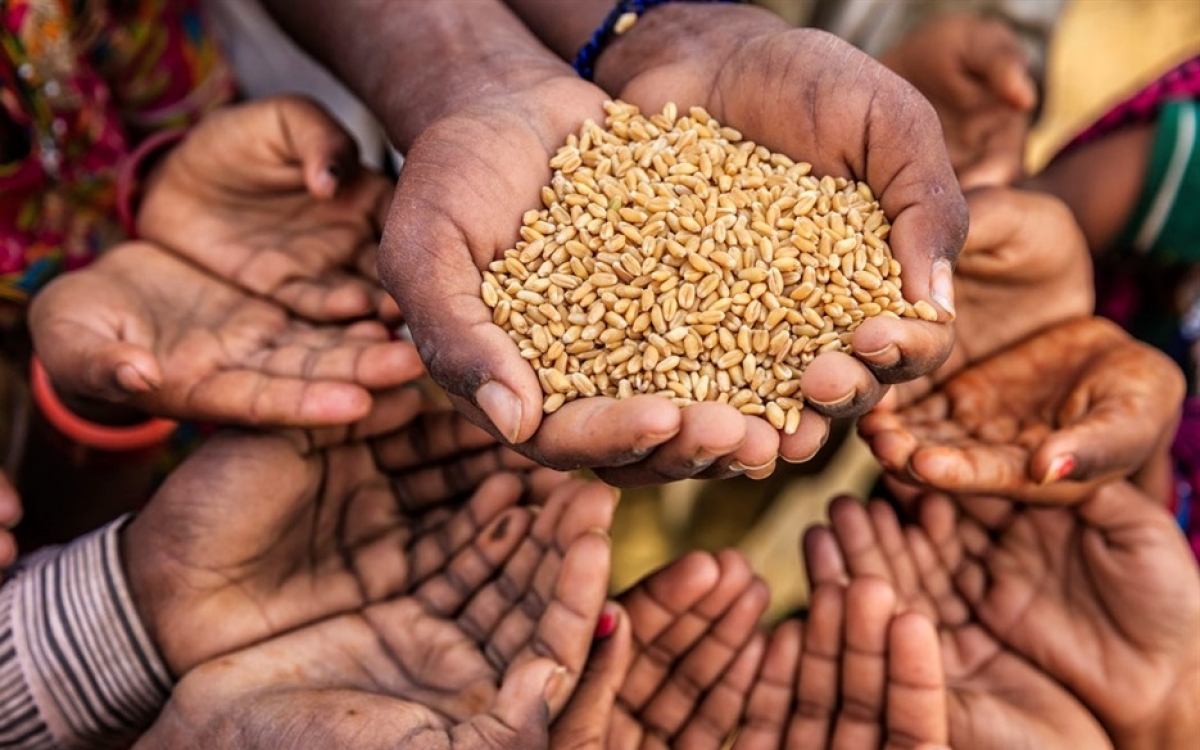 Hot and arid conditions make farming in the Middle East and Africa often unproductive. Meanwhile, rising food prices amid supply shortages could have a particularly severe impact on poor countries.
However, these are not the only victims. Russia is not only a food granary, but also the world's largest fertilizer producer, accounting for 13% of total global production. Sanctions against Russia make it difficult to access fertilizers from the country. The lack of fertilizer forced the US, Brazil and other major agricultural countries to tighten their belts and limit the use of these commodities.
With that comes low productivity. As food production declines, their prices will skyrocket, and poor countries will once again suffer. Contrary to Singapore, they will not be able to immediately find an alternative supply, especially when the money to buy conventional food is already a difficult problem.
The only hope for today's poor countries is for the major powers to reach an agreement to reopen the cracks in the global food web. The United Nations is currently negotiating to put Russian and Ukrainian agricultural products back on the market. The Russian side also said it was ready to join these efforts.
In addition, Russia shares a humanitarian corridor at sea, which is being built to transport grain from Ukraine to the world, which is being built in cooperation with Turkey. Tens of millions of tons of grain are believed to be stranded in Ukraine.
Synthetic.
https://cafef.vn/manh-vi-gao-bao-vi-tien-singapore-giai-quyet-chong-vanh-cuoc-khung-hoang-com-ga-khi-vua-nhen-nhom-nhung- the-gioi-kho-co-may-man-ay-20220605155922018.chn
https://cafef.vn/manh-vi-gao-bao-vi-tien-singapore-giai-quyet-chong-vanh-cuoc-khung-hoang-com-ga-khi-vua-nhen-nhom-nhung- the-gioi-kho-co-may-man-ay-20220605155922018.chn
You are reading the article
Singapore quickly solved the "chicken rice crisis" when it was just rekindled, but the world hardly had that "luck"

at
Blogtuan.info
– Source:
Afamily.vn
– Read the original article
here