Business
"Don't let your dreams be just dreams"
On June 4, 83-year-old Japanese man Kenichi Horie set a record when he became the world's oldest person to cross the Pacific Ocean alone.
Before setting off, Horie said his only fear of making this journey alone was age. However, overcoming his fear and proving that age is not an obstacle, this man arrived in the waters off the Kii peninsula in western Japan at 2:39 a.m. local time after 2 months of crossing the sea. the world's largest.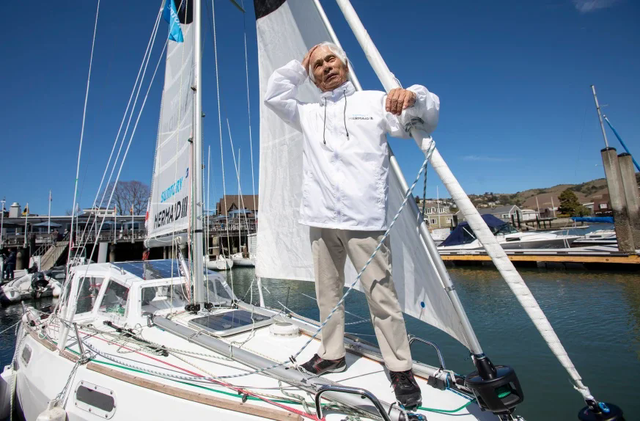 On the journey from Shikoku to Wakayama Prefecture, Japan, the last leg of the journey, Horie received an interview with CNN via satellite phone. He shared that he wanted to give people a belief that "don't let a dream be just a dream. Set a goal and work hard to achieve it and a beautiful life awaits you."
The world's largest ocean crossing at the age of 83
Horie set sail in the 990kg and 5.8m long sailboat – Suntory Mermaid III – from San Francisco, California, on March 26. This boat was built just for him, containing a full survival kit, books for entertainment and canned food for the trip.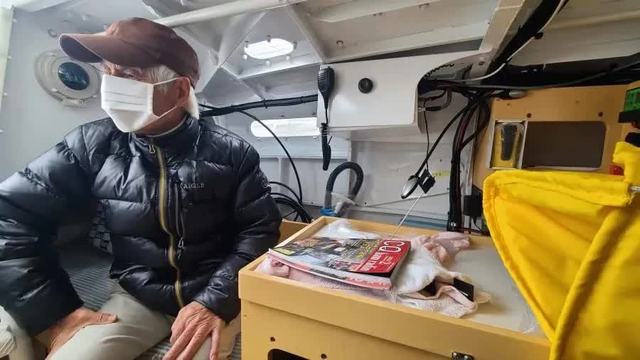 This is the 'house' of an 83-year-old man who spent 2 months floating in the Pacific Ocean
During his voyage, Horie said that because he had read many books while sailing at sea, during these two months he spent time immersing himself in the beautiful scenery.
Before departing, friends from the Sailing Club in Silicon Valley also came to see Horie off and bring him some food for the next few months. Nick Sugimoto, a member of the club, said he admires Horie's courage and may never have the courage to do what the 83-year-old man does.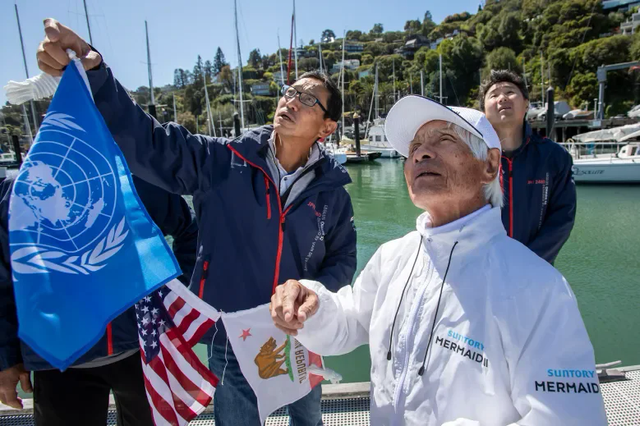 Nick Sugimoto (left) and friends at the sailing club are helping Horie prepare the boat for the sea trip
During the launch ceremony in San Francisco, Kenichi Horie said he never thought he would be standing here at the age of 83. However, he was glad to have dared to take on this challenge again. "My dream is to sail until I'm 100, if I'm still alive," Horie added.
When asked if he was confident about his journey, Horie said "always", except for storms or unusually dangerous weather phenomena.
Horie said some parts of the journey were challenging, but he kept in touch with his family every day by calling them on satellite phones. "If I don't call at least once a day, they get worried," he added.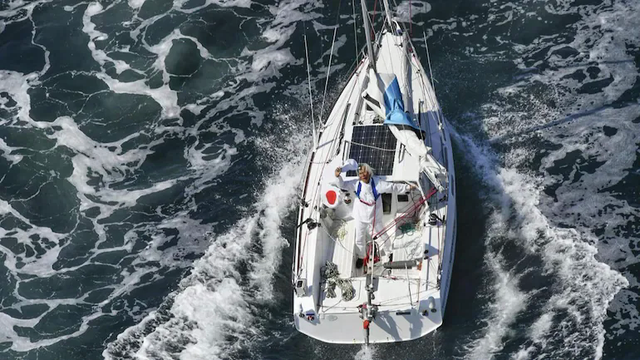 Horie made no port calls during her voyage and was discovered leaving the Hawaiian island of Oahu on April 16. He arrived at Cape Hinomisaki in western Japan on June 4.
Many questions were sent to Mr. Horie about how he managed to stay healthy for many months at sea, or did being alone without communication with anyone made him feel sad? The man simply replied, "This is a journey and there are rules that you have to find your own way."
The trip across the Pacific Ocean at the age of 23
At the age of 23, as an auto parts salesman, he became the first person in history to successfully make the trans-Pacific voyage – from Japan to California, according to the US National Park Service.
"I'm confident I can do it – I just want to take on the challenge," says Horie, adding that he sometimes gets nervous during storms at sea because he only has a radio and no GPS. at that time.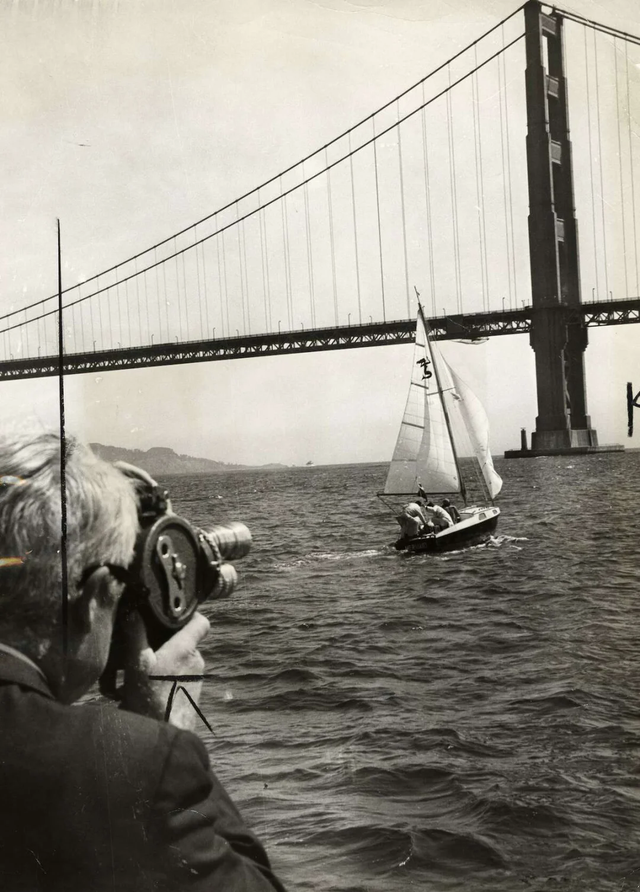 In 1962, Kenichi Horie traveled alone from Osaka to San Francisco in a small sailboat.
At that time Horie was just an amateur swimmer. He traveled across the ocean in 94 days in a 5.8m boardwalk. After surviving on rice and canned food, he sailed across San Francisco's Golden Gorge Bridge without notice and without a passport or money.
Although Horie did not have official documents, he said that then-Mayor of San Francisco, George Christopher, issued him a visa.
At the time, donations were pouring in to support Horie, and he was so noticed by the media that interviews with him were limited to 20 minutes at a time, according to the Gadsden Times.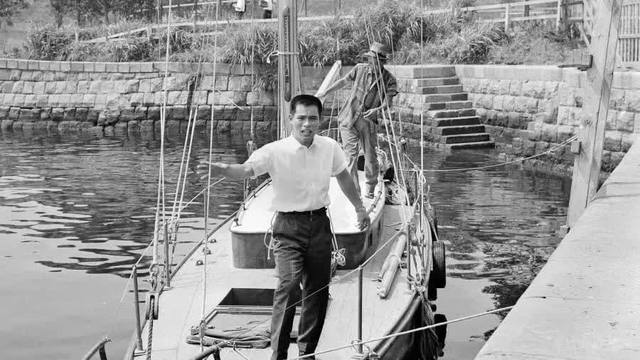 Horie poses on his "Mermaid II" after arriving in San Francisco in 1963
Eco Sailor
In the 60 years since her maiden voyage, Horie has crossed the Pacific Ocean several times in eco-friendly ships. He traveled from Hawaii to Okinawa in a pedal-powered boat, and spent 148 days from Ecuador to Tokyo in a solar-powered boat made from recycled aluminum.
In 1999, he took a ship made from beer barrels along the West Coast of the United States to Japan. Three years later, he traveled back from Japan to the United States by boat using recycled whiskey barrels.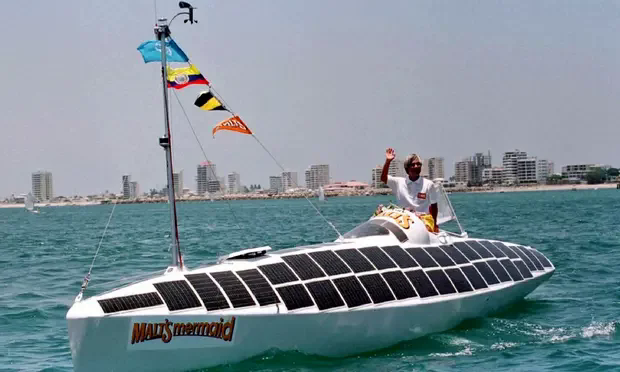 In 1996, Kenichi Horie left Ecuador's Salinas Bay on a cigar-shaped ship that took 148 days to reach Tokyo.
Horie has spent the past decades sharing the idea that the sea is "the irreplaceable life force of the Earth," but he does not identify as an environmental activist. "I'm just doing my thing as a member of society," Horie said.
According to Ifeng
https://cafef.vn/hanh-trinh-cua-cu-ong-83-tuoi-nguoi-nhat-ban-mot-minh-vuot-thai-binh-duong-trong-2-thang-dung-de- Uoc-mo-cua-ban-chi-la-uoc-mo-20220609084854394.chn
You are reading the article
"Don't let your dreams be just dreams"

at
Blogtuan.info
– Source:
cafebiz.vn
– Read the original article
here