"A legal victory is not a reputational victory, and certainly not a moral victory for Depp or society at large," the lawyer asserted.
Amy Polacko's phone messages "exploded" while picking up her children from school. As a journalist, divorce coach, and abuse advocate, Polacko knows many women are feeling the pinch when the #MeToo movement is affected by the Depp-Heard lawsuit.
"The award for outstanding actor in a defamation lawsuit goes to Johnny Depp because he fooled the jury, the judge, the media and the court of public opinion."a woman who had divorced her husband because of abuse, told Polacko.
This woman, along with many other Polacko clients, was outraged when Depp was announced to receive $10.35 million in damages. Even industry insiders like Pokacto were shocked by the results.
However, when looking deeper, Pokacto and the #MeToo experts don't see the ruling as an absolute victory like "the prospect of Depp's glorious victory in the Pirates of the Caribbean".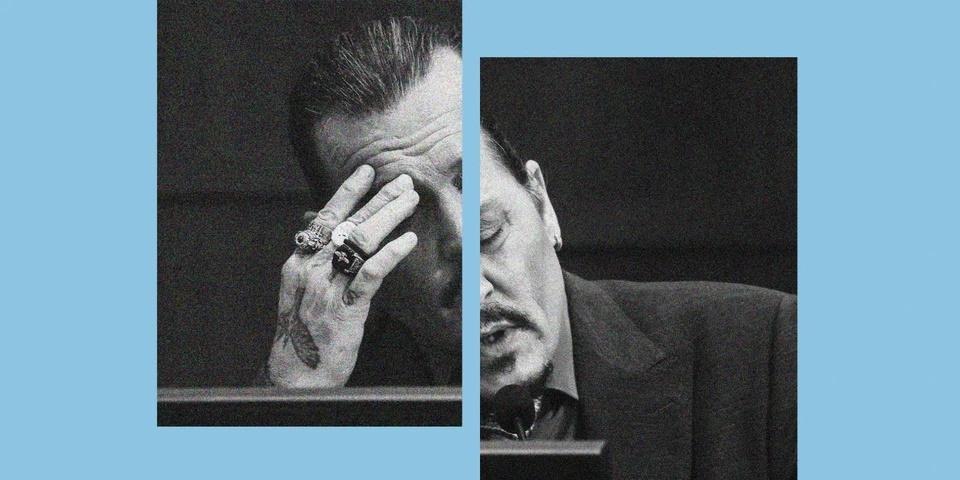 Johnny Depp's legal victory is dissected by industry experts. Photo: NBC News.
"Even if Depp wins, he still loses"
Follow NBC News, the court removed the label "wife beater" for Johnny Depp but in fact the actor never fully restored his reputation. Depp himself claimed that his life was ruined by Heard, the destruction revealed through each hearing that lasted since mid-April.
Depp has a strong fan base and a large number of people who oppose him. Many people – especially women with broken marriages – will never fall in love with "Captain Jack Sparrow" again, even if he revives the iconic role.
Domenic Romano – lawyer entertainment and leading New York business – asserted to Amy Polacko: "Even if Depp wins, he still loses."
Experts explain more clearly: "A legal victory is not a reputational victory, and certainly not a moral victory for Depp or society at large."
Romano credits Depp's team of lawyers to being able to convince the jury that the actor is more trustworthy than Heard – a key factor in winning a defamation lawsuit. But to succeed in that, the actor has to pay a price.
"Depp's journey to prove the truth is a terrible idea. I mean, Depp wants people to see himself as pure and good, but he shows up in his not-so-beautiful moments." Romano mentioned the case of Depp writing obscene messages on the wall with his own blood, cursing his ex-wife, Elon Musk with terrible language…
These images make Depp haters have a basis to assert that he is not much better than Heard.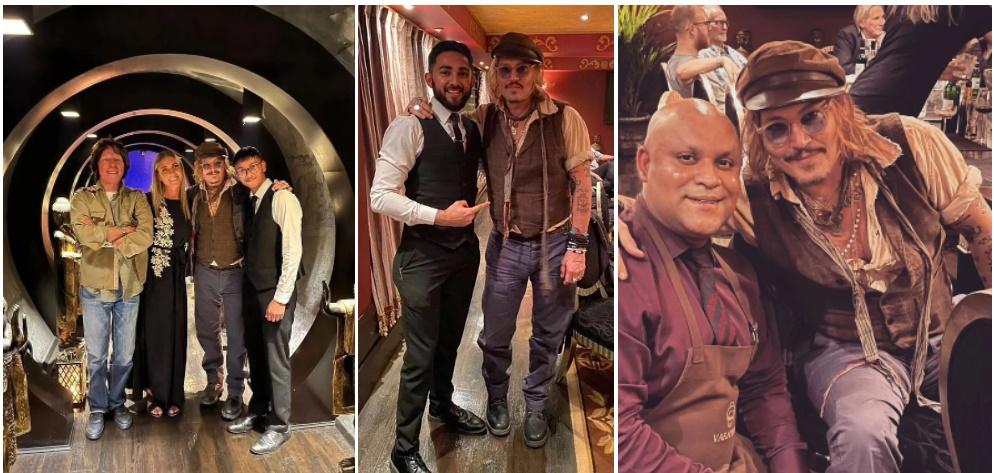 Johnny Depp spends $60,000 to celebrate winning the lawsuit against Amber Heard. Photo: New York Post.
Romano calls the victory of Depp is a "pyrroic victory" – an idiom for a victory that causes terrible losses on the winning side that equates to defeat. Whoever takes the Pyrrhic victory also suffers heavy losses or affects their long-term progress.
Of course, Heard didn't appear to be an angel either because she admitted hitting Depp and not raising enough money for post-divorce charity. In Polacko's perspective, Heard is to blame, as well as pitiful as the victim of a series of online slander campaigns both before and after the final verdict.
Polacko shared on NBC News: "The frenzy against Heard on social media is in stark contrast to the praises of Depp as if he were the president."
Will #MeToo grow after the lawsuit?
Follow NBC News, victims of sexual abuse and domestic abuse fear Johnny Depp's victory will undermine the #MeToo movement. The victim, who was already afraid to speak up, became even more silent.
Tina Swithin – founder of One Mom's Battle organization – said: "Decades ago, women who were beaten by their husbands were advised to keep quiet and endure it, or face public outrage, and sometimes more painful consequences than the perpetrator."
Divorce coach Amy Polacko doesn't think this statement makes sense at this stage. According to her, as the movement to reform the family court system grows stronger, women have more and more opportunities to expose perpetrators of abuse.
Instead of seeing Depp's victory as a step backwards for #MeToo, Polacko looks at it from a more objective perspective: Celebrity trials have created momentum, spreading powerful messages behind closed doors. closed – where the truth is waiting to be revealed.
Polacko says victims of violence now have two options: Withdraw out of fear or use Heard's case as a prime example of the argument that "domestic abuse is not always physical."
Follow Women's Aid, Polacko is referring to the concept of "coercive control". This is understood as a type of attack, threat, humiliation, intimidation, or other abuse used to harm, punish, or frighten the victim.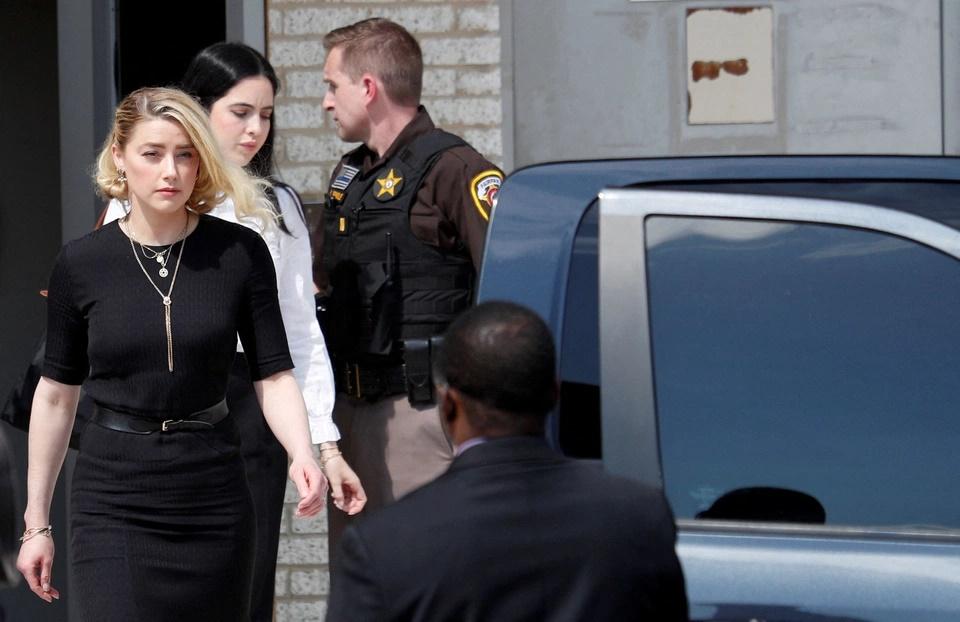 Those who act for #MeToo believe that Amber Heard is more or less controlled by Johnny Depp. Photo: Latercera.
This concept has been expanded in the Connecticut state law effective October 2021. The new law is being considered for family trials.
"If you don't realize this compulsive control, look at the madness and horror of Heard's reaction when she told her ex-husband." Polacko still believes, more or less, that Depp once controlled his ex-wife forcibly.
Returning to the hearing on May 4, psychologist Dr. Dawn Hughes – who assessed Heard's psychology – confirmed that the actress suffered from PTSD post-traumatic stress disorder partly due to Depp's compulsive control.
She said: "Women are always afraid that no one will trust them. When someone calls them a cheat, it hurts them more. Not only hitting and yelling, just look at controlling compulsions, obsessive jealousy, possession, sexual violence, death threats… are enough to conclude. These are often found in cases of domestic violence that cause death."
Follow People, Heart announced that she would appeal although many experts, including Jeff Lewis – a lawyer specializing in defamation and appellate cases in Los Angeles (USA) – said victory for her was unlikely.
Answer NBC News, Entertainment lawyer Domenic Romano thinks that Heard's ability to come back is low, but that doesn't mean there isn't. The question is whether she has enough evidence, strong testimony to support the argument or not.
And with Romano, whether he continues to lose or win, Heard also has a certain influence on #MeToo.
According to Zing
You are reading the article
Johnny Depp's victory is a failure

at
Blogtuan.info
– Source:
2sao.vn
– Read the original article
here