Khỏe - Đẹp
What do Covid patients, post-Covid-19 abstain, abstain from fish and shrimp to avoid coughing right or wrong?
Many people believe that when they have Covid-19 they should not eat fish, foods such as shrimp and fish can cause irritation and increase coughing.
Ms. Nguyen Thi Kim Anh (Hoang Mai, Hanoi) shared that when her family had F0, Ms. Kim Anh thought about choosing protein-rich foods to improve her health. She used processed shrimp but her mother-in-law did not let anyone eat because she said she had a cough to eat, so the plate of shrimp had to be abandoned.
Not only shrimp but even fish are not present in the rice tray of the F0 days. Up to now, it has been negative for a whole week, but the family still has the slogan not to eat fishy food, shrimp and fish.
In another case, Ms. Dao Thu Thuy (Linh Dam, Hanoi) shared that she tested negative for Covid-19 but sometimes had a dry cough. For dinner, Ms. Thuy made shrimp dishes for the whole family. That very night, the couple suffered from coughs that "exploded their eyes". Thuy said the cough was terrible, while before that, both husband and wife stopped coughing for 1 or 2 days and ate shrimp, so they coughed again.
On the forum "F0 patients" people also share about what to eat when suffering from F0, including avoiding shrimp, crab, seafood to avoid coughing and rich in protein that is too difficult to digest.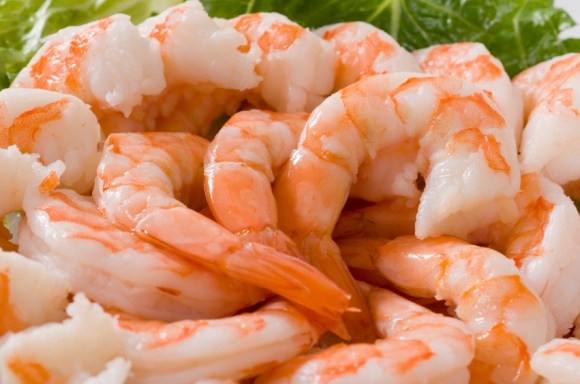 Shrimp, fish cause cough?
According to Associate Professor Nguyen Thi Hoai An, Director of An Viet Hospital, cough is also a common symptom of Covid-19. Scientists noted that most people with the disease have a fairly common dry cough, and a cough with phlegm can also occur.
Associate Professor An believes that coughing is a normal response of the body to push foreign objects out of the lungs or throat. However, if the case lasts for a long time, it will affect the daily activities and health of the body such as sore throat, headache, otitis media, insomnia.
The opinion of abstaining from shrimp, fish and crabs when coughing, Assoc. An said that from ancient times, people still abstain from shrimp and fish because it has a basis because shrimp and crabs cause coughing because the shells and claws of shrimp, fish scales can cause coughing due to irritation of the respiratory mucosa and the possibility of being caught, stuck in the throat, causing itching, coughing.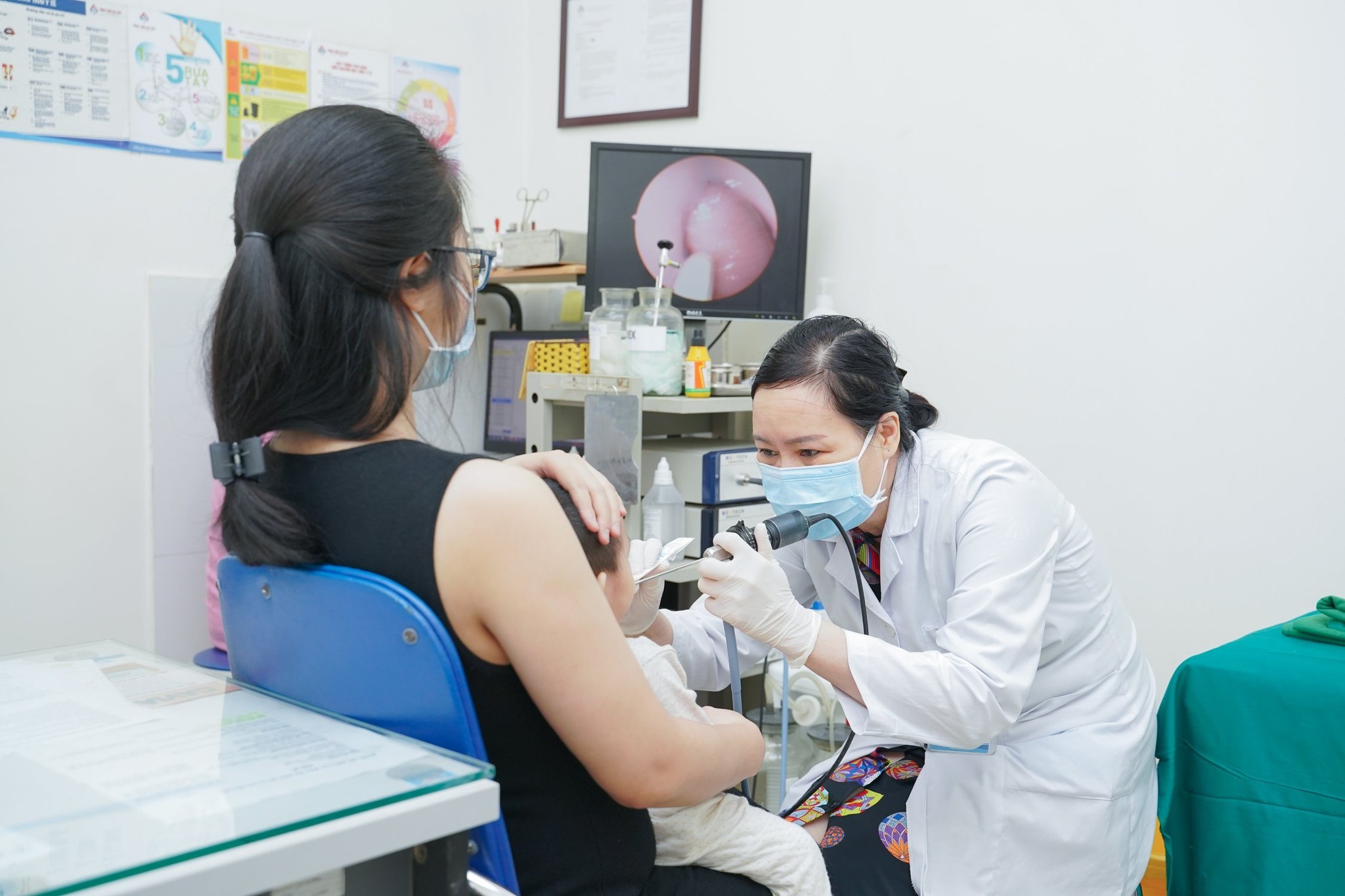 Associate Professor Nguyen Thi Hoai An examines a patient.
With small shrimp that cannot be peeled, when eaten, it can cause coughing, making the cough more intense. However, PGS An said that F0 does not need to completely abstain from fishy meat, but can still eat shrimp and fish meat, etc. Because fishy substances are not the cause of coughs or make them worse. People with Covid-19 who have a cough should not be too worried about completely abstaining from fishy substances.
For people with cough, Dr. An noted that limiting eating cold foods will irritate the throat, making the cough symptoms worse. If you drink cold water, your body will easily catch cold, causing damage to the lungs, and lung disease is one of the main causes of coughing.
Limiting fried foods at this time can add to the burden on the stomach, making digestion worse, so that the phlegm will increase more and the cough will take longer to heal.
Associate Professor An recommends that patients absolutely do not take antibiotics and anti-inflammatory drugs without a doctor's prescription. In fact, there are many patients who are afraid that Covid-19 will "attack the lungs", many F0s who are treated at home rush to use antibiotics when they only have a mild cough even though they have not been prescribed, there are even cases of taking antibiotics when they are not available. symptoms to… prevention is not recommended.
Cough symptoms after Covid-19 can last for another 1 or 2 weeks, then the patient can drink more tonics or use warm ginger water, add a little honey to make the throat more comfortable to reduce the attack. cough, discomfort.
If you eat shrimp, you must peel off the shells, claws, and antennae of shrimp before eating. Prioritize processing dishes in soft, liquid, easy to swallow, easy to digest form such as shrimp porridge, shrimp soup, vermicelli or rice paper cooked with shrimp…
When the cough has stopped, fish and shrimp are foods to enhance health and help the body recover quickly.
An only notes that people with asthma should abstain from shrimp and crab because they are easy to cause allergies, causing patients to have asthma attacks, which can be life-threatening. However, if anyone is not allergic to the above foods, it is completely possible to eat.
Khanh Chi
You are reading the article
What do Covid patients, post-Covid-19 abstain, abstain from fish and shrimp to avoid coughing right or wrong?

at
Blogtuan.info
– Source:
infonet.vietnamnet.vn
– Read the original article
here