There was a Chinese man living in a very pitiful situation. He is over 70 years old, has no wife and children, and is alone every day. When he was young, he also had a home, but he did not know how to respect and often beat his wife and children. After his wife died, his son could not stand the torment of being scolded and beaten, so he left home.
Many neighbors criticized the son's actions as unfilial. However, in fact, unfilial children often stem from the root cause, which is the living environment, the words and actions of the parents. In order for children to grow up to be filial, parents should note the following 3 things.
1. Don't think of your child as a money-making machine
Parents are the ones who give life and raise children to become human. This is a blessing from heaven and sea that children always engrave and find opportunities to repay when they grow up. However, do not think that it is your responsibility to make your child responsible for himself. This inadvertently affects the relationship between parents and children.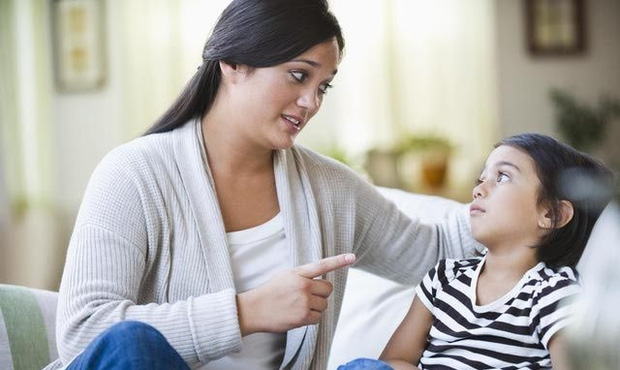 Parents absolutely must not consider their children as a money-making machine (Artwork)
With the current social development, the child model industry is receiving everyone's attention. Some parents initially post pictures of their children for the purpose of sharing memories. However, when they benefit from money and fame, they become blindly turning their children into a money-making tool. All of these satisfy the selfishness of parents, blatantly taking away the innocent childhood of their children.
Parents should let their children live in accordance with their age, spend a lot of time studying and have appropriate physical activities.
2. Don't interfere too much in your child's life
A child who grows up in a family with a controlling parent always has sadness in his heart. When parents interfere too much in life, it makes children feel like a prisoner. At this time, children become moody, lifeless and ready to look for opportunities to rebel.
To best control their children while still ensuring privacy, parents should discuss this with their children and set some rules and boundaries. These may change as the child gets older. Parents can also talk to their children about emergency situations that need to cross agreed boundaries to protect their children.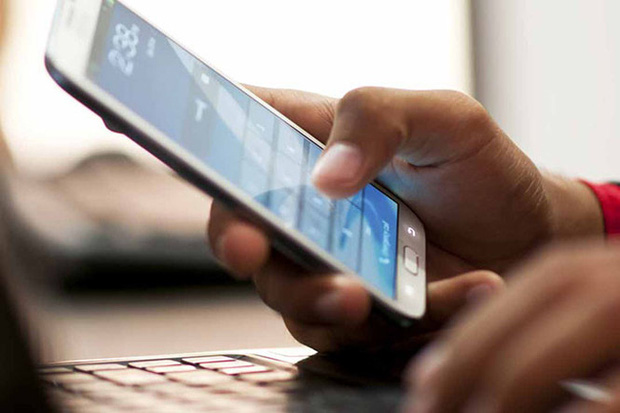 Parents do not read messages from their children without permission (Artwork)
In order not to interfere excessively in their children's lives, parents should avoid the following: Calling to check on children all the time, reading diaries and text messages, trying to probe children on social networks, etc. Best tracking is based on mutual trust. When I talk and share often, I will speak out the secret things in my heart.
3. Don't look down on, disrespect your parents
In fact, in order for children to be filial when they grow up, parents themselves must be a shining example for their children. First, learn to respect your elders, especially your parents.
There are many children watching their parents come home from work and do nothing, lie on the sofa playing with their phones, watch TV and then leave the housework to their grandparents. They live dependent on their parents, obviously considering raising children is the job of the elderly. The child who grew up in such a family was unknowingly infected with a bad character.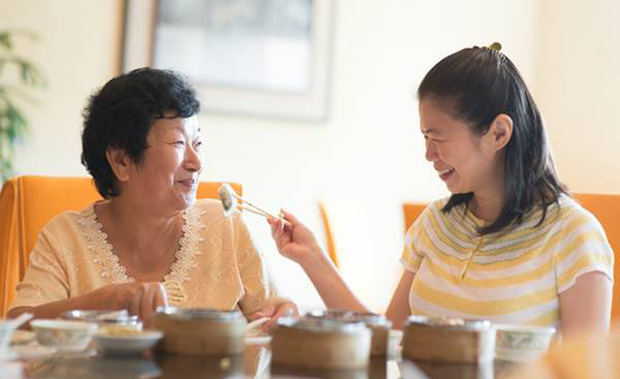 Parents should be a shining example of filial piety (Artwork)
Therefore, in order for their children to follow and learn good things, parents need to be people who respect elders. Do not rely on the elderly, try to help your parents as much as possible. Bring joy and happiness to your parents, not make them do all the housework.
https://afamily.vn/muon-con-cai-hieu-thao-cha-me-tuyet-doi-khong-mac-vao-3-dieu-nay-dung-co-chap-doi-den-gia- moi-chiu-hieu-20220318162646263.chn
You are reading the article
Don't try to wait until you're old to understand

at
Blogtuan.info
– Source:
Soha.vn
– Read the original article
here