Hồ sơ vụ án
The body in the house burned down, revealing the shocking truth in the West
Mr. Cong Huu S. in Hon Dat district, Kien Giang province was killed by a man, robbed his property, and burned his body without evidence.
On May 9, the Kien Giang provincial police investigation agency prosecuted the accused and detained Nguyen Van Nguyen (62 years old, living in Hon Dat district) to investigate the act of "Murder, Robbery".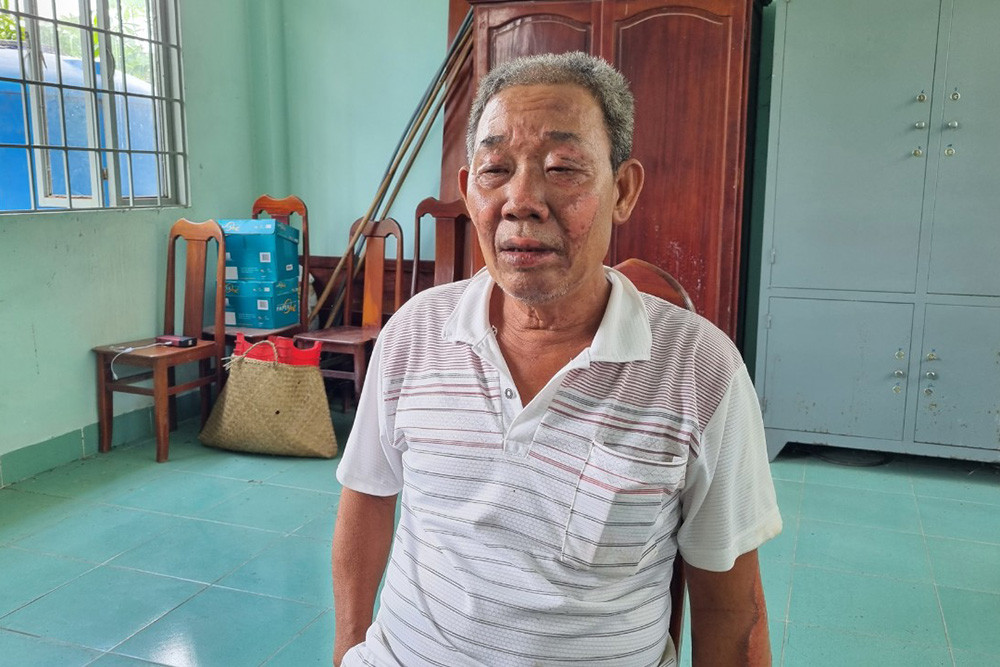 According to initial investigation, on 5/5, people in My Thai commune (Hon Dat district) discovered Mr. Cong Huu S. (46 years old) dead in fire. His house was almost completely burned down.
Hon Dat district police cooperate with professional units to examine the scene and perform autopsies to serve the investigation.
Autopsy results showed that Mr. S. died due to an external impact on the head and died before being burned. The family said, Mr. S. wore gold, but when he died, it was gone.
During the investigation, the Kien Giang Province Police Department's Investigation Agency determined that this was a case of murder, robbery and burning of non-revealed bodies.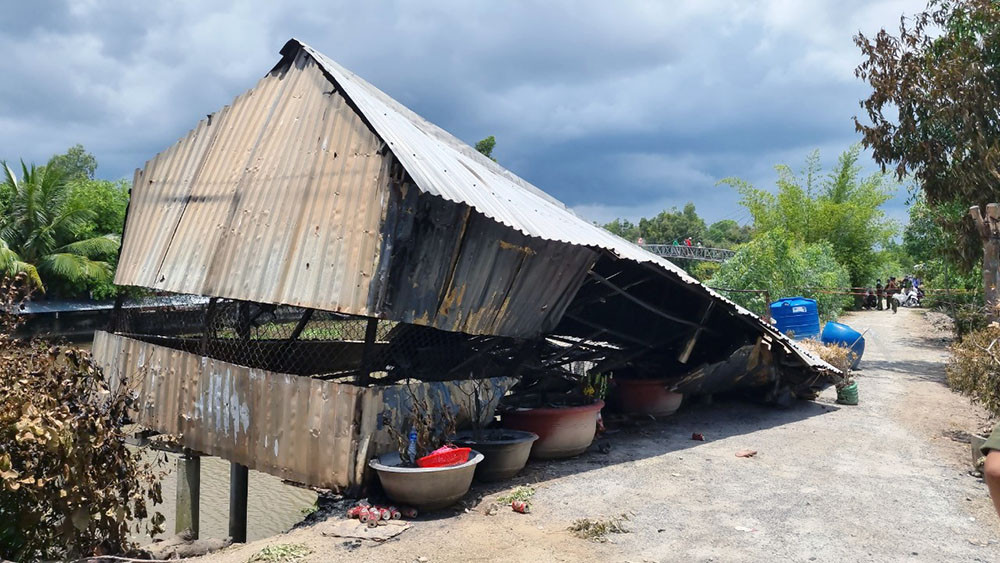 Colonel Diep Van The, Deputy Director and Head of the Kien Giang Provincial Police Investigation Agency, directed the Criminal Police force to coordinate with the Hon Dat District Police to investigate and find the culprit.
After a day of collecting evidence, by professional measures, on the morning of May 6, the police agency determined that Nguyen Van Nguyen was involved in the case, so he invited him to work.
Initially, suspect Nguyen crookedly denied the crime, but with the evidence and sharp arguments of the investigator, he bowed his head to confess.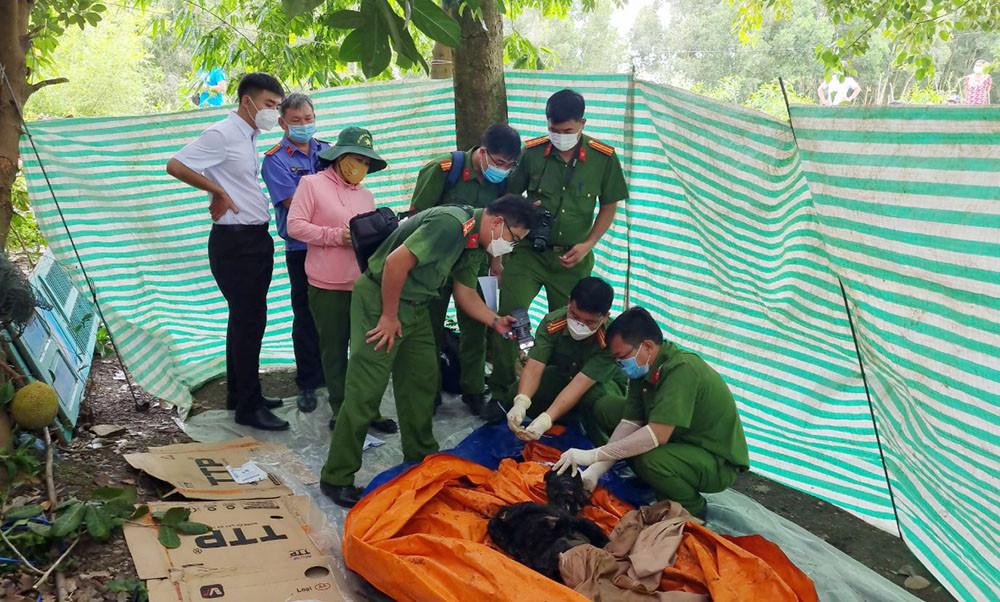 Nguyen said, 2 years ago, he asked for a loan from Mr. S. and his wife, but did not pay on time. Nguyen was repeatedly abused by Mr. S.'s wife and husband. Since then, he was angry and had the intention of killing people to take revenge.
Recently, Nguyen learned that Mr. S. had just separated from his wife and was living alone.
Around 7:00 am on May 3, Nguyen went to Mr. S.'s house to drink. Then he went home. Around 20:00 on the same day, Nguyen continued to go to Mr. S.'s house to invite him to drink.
At this time, Nguyen saw Mr. S. sleeping, so he hit the victim's head with a hammer, causing death. Then, Nguyen stole the ring, bracelet, gold chain from Mr. S.
Seeing blood stained clothes, Nguyen took off to burn with the victim's body. However, seeing that it was just past 20 o'clock, Nguyen was afraid that people would find out, so he left home. Around 11pm the next day (May 4), Nguyen returned to Mr. S's house, took gasoline from the motorbike, poured it on the victim and around, and lit a fire. Due to carelessness, Nguyen also suffered burns and burns on his face and hands.
Nguyen sold the stolen gold from Mr. S. for 42.6 million dong, then paid the debt and spent it.
Nostalgic
You are reading the article
The body in the house burned down, revealing the shocking truth in the West

at
Blogtuan.info
– Source:
vietnamnet.vn
– Read the original article
here