Sức Khỏe
Difference between Covid-19 rash and monkeypox
Patients with monkeypox develop papules, which gradually turn into vesicles. People with Covid-19 have a rash that looks like a rash or has a patch like a honeycomb.
As of May 24, there were 131 confirmed cases of monkeypox worldwide and 106 suspected cases. Cases are sporadic in 19 countries outside of Africa. One of the main symptoms of monkeypox is a rash.
While, Covid-19 are best known for symptoms such as cough, fever, and changes in taste and smell. However, the Omicron variant has had a few more signs. After collecting data from millions of users, the Covid-19 Symptom Research app added a rash appearance.
As news about monkeypox constantly spread on the Internet, all the photos showed a characteristic symptom – a rash.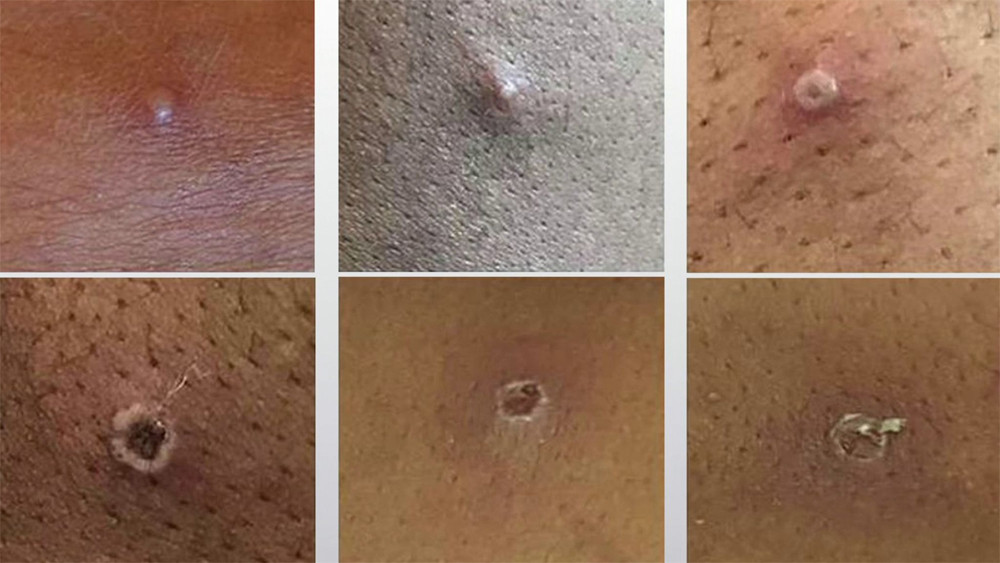 Patients often develop papules on the skin, which gradually turn into small fluid-filled blisters. The blisters then form a scab and will fall off on their own.
This condition appears one to five days after the first symptoms. The rash usually appears on the face, spreading to other parts of the body.
Monkeypox also has other symptoms such as high fever, headache, muscle pain, back pain, chills, exhaustion.
If you have the above symptoms, you need to see a doctor and avoid close contact with other people.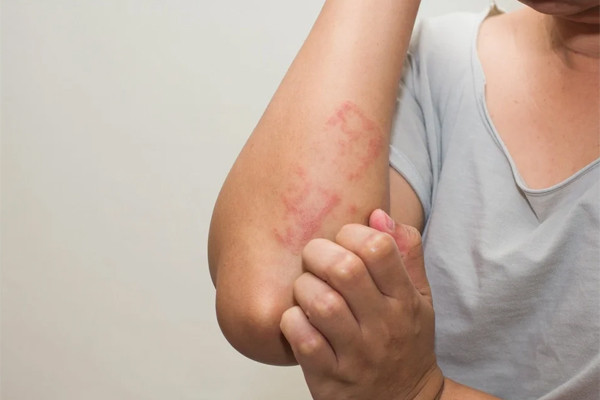 Meanwhile, the rashes in Covid-19 patients are divided into two main types: molluscum contagiosum and honeycomb-like patches.
The first type is small, red, itchy areas of acne. This type of rash can occur anywhere on the body, and usually begins around the elbows, knees, hands, and feet.
Sometimes pimples can scab, ooze, or form blisters and don't tend to affect the skin of the face.
The second type appears suddenly as raised nodules on the skin, which disappear within a few hours. A honeycomb rash can be anywhere on the body, including the face.
How is monkeypox spread?
A healthy person is at risk of catching monkeypox through close contact with infected people or animals.
The virus can enter the body through broken skin, the respiratory tract, or the eyes, nose, and mouth.
Person-to-person transmission most commonly occurs via respiratory droplets, but requires prolonged direct contact. Transmitted from animals to humans through a bite or scratch. Monkeypox can be transmitted through sex.
An Yen (According to Express)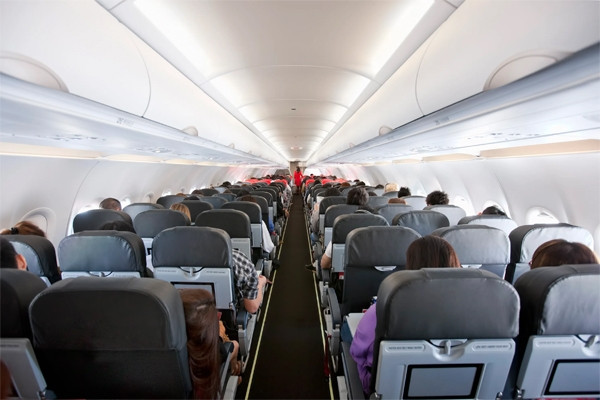 You are reading the article
Difference between Covid-19 rash and monkeypox

at
Blogtuan.info
– Source:
vietnamnet.vn
– Read the original article
here