Giải trí
Xem ăn chơi
6 delicious Binh Thuan specialties, some dishes made from second hand goods are famous everywhere
Grilled squid teeth
Squid teeth are actually tiny lumps of flesh on the squid's head. Often, during the initial processing, many people often throw away this part of the squid's teeth because it is considered inedible. However, the people of Binh Thuan quickly discovered the exciting potential of this seemingly abandoned piece.
After cleaning, the squid teeth are soaked with spices and stabbed into sticks for grilling. This dish attracts many visitors because of the chewy, crunchy, and sweet taste of the squid when eaten with grilled rice paper and chili sauce. Gradually, grilled squid teeth became a signature dish, as well as a familiar snack for Binh Thuan students after school.
Banh mi
Binh Thuan is also quite famous for its famous cake making, which is considered a Binh Thuan specialty that is worth bringing back for those who travel far. The crunchy aroma of banh re and the slightly oily taste of the fat is also delicious as a snack.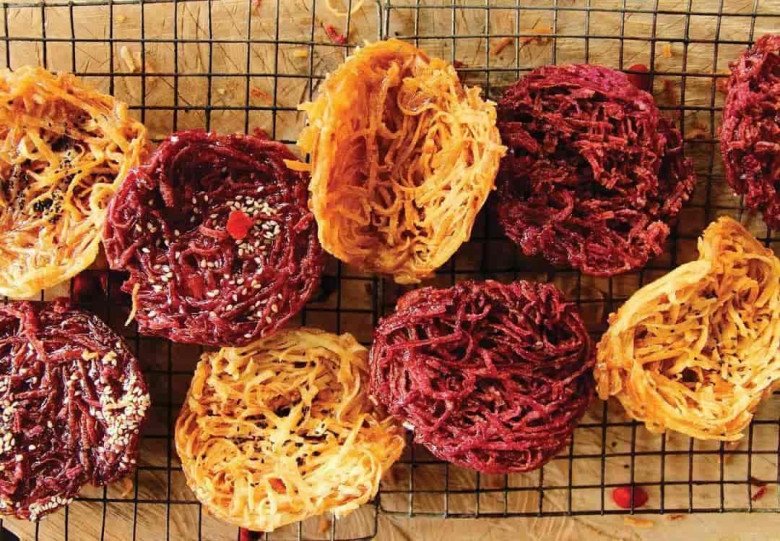 The specialty is that coming to Binh Thuan, you will have the opportunity to enjoy many types of banh re with different flavors but without losing their inherent aroma and characteristics.
The hallmark of a delicious standard-flavored rice cake is the crispy, golden outer layer of fat that blends with the rich sweetness and flavor combinations like sesame, sweet potato, maybe. Since it's such an interesting snack, if you can eat 3-4 cakes at a time, you won't feel bored.
Fish cake soup
Referring to the delectable dishes from the coastal area of ​​Phan Thiet – Binh Thuan, it is impossible not to mention the fish cake soup. Fresh fish caught in the sea are fried into delicious fish cakes that are famous for the bold characteristics of this beautiful country, attracting not only Binh Thuan people but tourists too.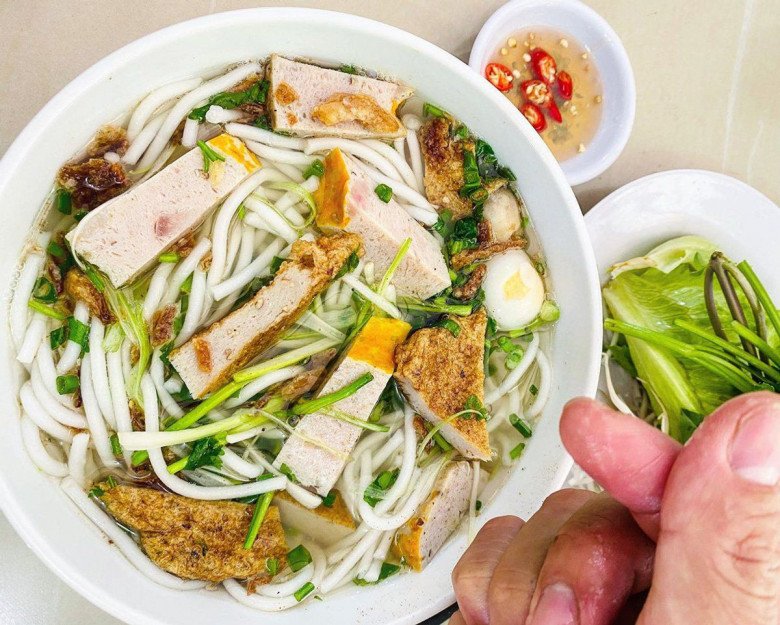 The noodles are made from pure white rice flour, served with delicious white fried or steamed fish cakes mixed with rich broth, so you will never forget the special taste of Phan fish cake soup.
Oily convex fish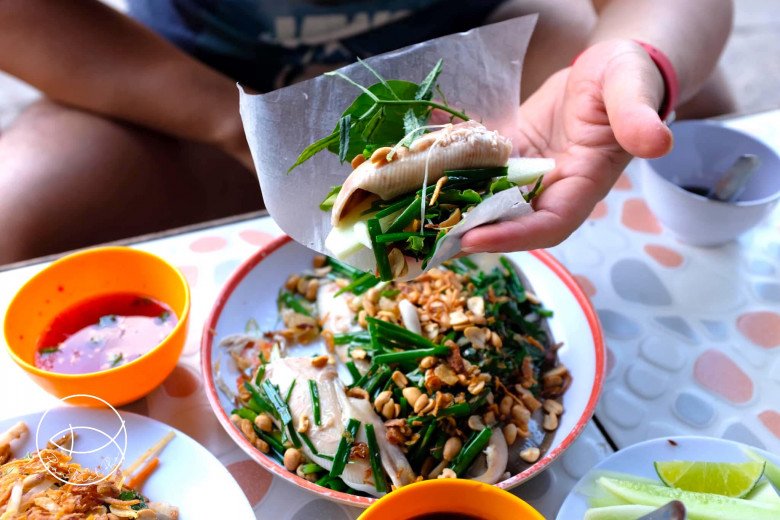 Convex fish is a fairly common fish in Binh Thuan with a tough and delicious fish flesh, processed by people to make many dishes. However, the dish that made this fish famous is its fatty salsa. After cleaning, the fish is steamed and then smeared with hot fat or oil to cook the fish. The sweetness of the fish when served with sour fish sauce and the fatty taste of the fish liver attracts many visitors when they come here. If you have the chance, don't forget to enjoy this famous specialty of Binh Thuan.
cauldron cake
Referring to the banh quai cauldron, maybe many people are still unfamiliar with its appearance. The specialty of this dish is its semi-transparent layer with a blend of oily, shiny and smooth fat combined with a finely peeled red shrimp filling to make it look attractive and attractive. Also, if you don't eat it it will be a little bland, so the best way to taste it is to still be able to dip it with a cup of Phan Thiet fish sauce with sea flavor here.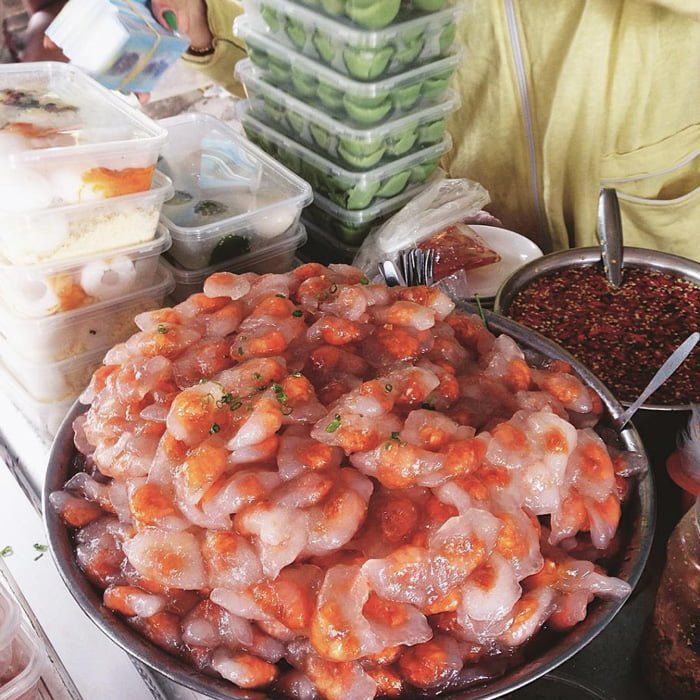 Surely every visitor who has ever enjoyed a banh quai cauldron will remember its taste. And because there's a combination of layers of fat but moderated by the filling inside, you can be sure to eat well without feeling sick!
Can cake
Made from rice flour, then poured into small molds like banh khot in the southern provinces, banh Binh Thuan, though simple and unpretentious, has a uniquely delicious taste that anyone who has ever eaten this dish is sure to enjoy. impression.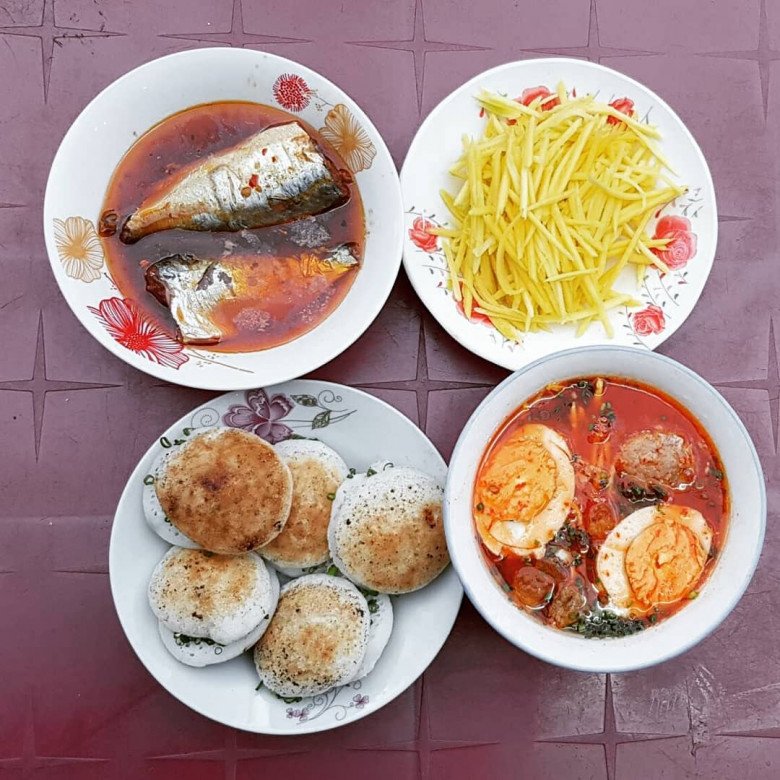 The top of the cake is usually seafood such as shrimp, squid served with duck egg, chicken egg, boiled quail egg, pork rind, shumai, boiled fish, etc. Rolled with starfruit or chopped sour mango, bar and a little Fat. Crispy fish sauce that is crispy and pounded, blended, melts gently on the tip of the tongue to become a taste that captivates the tongue. Bringing inland breezes and sea breezes, as well as flavors of the sea, this dish is a must try when traveling to Binh Thuan that you can't ignore.
You are reading the article
6 delicious Binh Thuan specialties, some dishes made from second hand goods are famous everywhere
at Blogtuan.info – Source: Eva.vn – Read the original article here