After a series of statements by the head of the Russian Federal Space Agency (Roscosmos) and many notices of canceling cooperation between Roscosmos and the European Space Agency (ESA), most recently Russia has sent 3 astronauts universe up International Space Station (ISS) – despite the escalating tensions between Moscow and Washington over Ukraine.
Specifically, on March 19, 2022, the Russian Soyuz spacecraft began a trip lasting more than 3 hours to the ISS after being launched by a rocket from Russia's Baikonur Cosmodrome in Kazakhstan at about 15: 55 GMT.
Soyuz commander Oleg Artemyev led the team, along with two spaceship rookies Denis Matveev and Sergey Korsakov.on a science mission aboard the ISS that is set to last for 6.5 months.
This event demonstrates the continued joint Russian-American presence for more than two decades on the ISS.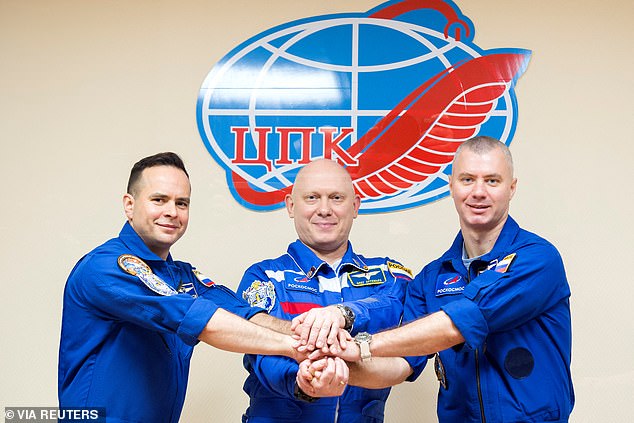 Soyuz commander – Oleg Artemyev with two new spacecraft recruits Denis Matveev and Sergey Korsakov of Russia. Photo: Reuters
The new trio of astronauts will join the existing seven-member crew of the ISS to replace the three astronauts scheduled to fly back to Earth on March 30, 2022.
Those are Russian cosmonauts Pyotr Dubrov and Anton Shkaplerov, and NASA astronaut Mark Vande Hei – who will set NASA's record for longest living in space by the time he returns to Kazakhstan aboard a Soyuz spacecraft.
[Phi hành gia Mark Vande Hei đã đến Trạm Vũ trụ Quốc tế vào ngày 9 tháng 4 năm 2021 và ​​sẽ trở về nhà vào ngày 30 tháng 3 năm 2022, trải qua tổng 355 ngày trên quỹ đạo Trái Đất tầm thấp. Khoảng thời gian này phá vỡ kỷ lục NASA trước đó, do phi hành gia Scott Kelly đã nghỉ hưu của NASA nắm giữ, là 340 ngày].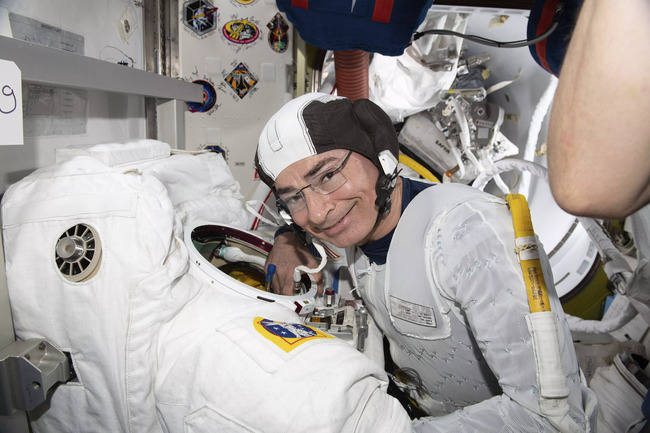 NASA astronaut Mark Vande Hei aboard the ISS. Photo: NASA
Staying on the ISS with the newly arrived Russian astronauts are four people, including: three NASA astronauts – Tom Marshburn, Raja Chari and Kayla Barron – and German astronaut Matthias Maurer, of the European Space Agency (ESA).
Those four crew members went together to the ISS in November 2021 aboard the SpaceX Crew Dragon spacecraft launched from NASA's Kennedy Space Center in Florida (USA) to begin six months of orbital work.
ISS: MORE THAN TWO DECIDES ON LEO
Launched in 1998, the International Space Station (ISS) orbits the Earth at an altitude of 400 km in Low Earth Orbit (LEO). Since November 2000, the ISS has always been inhabited and worked. The station is operated by two leading countries, Russia and the United States, along with Canada, Japan and 11 European countries.
The ISS was born in part from a foreign policy initiative to improve US-Russian relations after the collapse of the Soviet Union.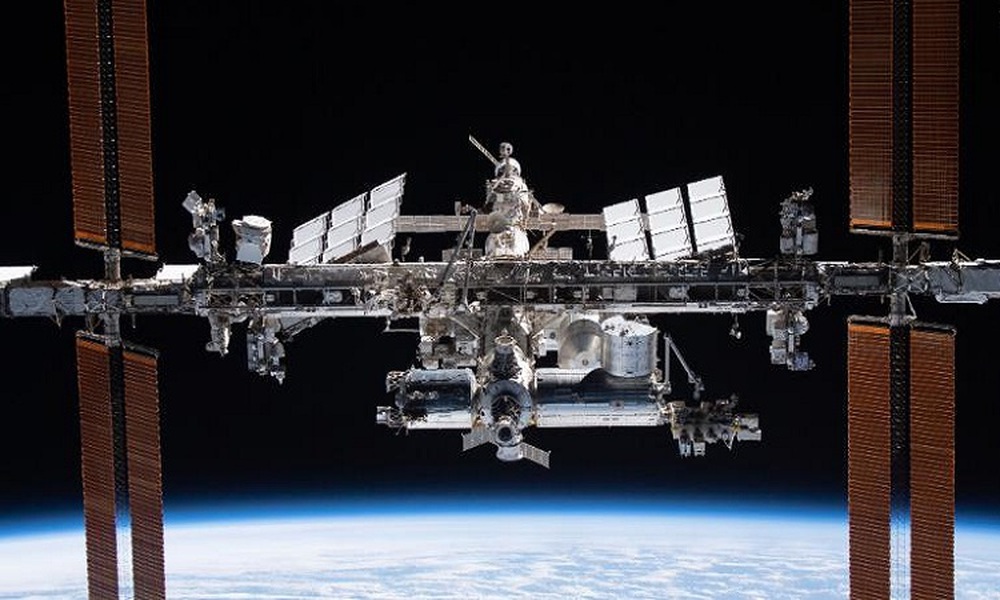 The International Space Station (ISS). Photo: NASA
However, recent actions by the Director of the Russian Federal Space Agency, Dmitry Rogozin, have prompted some in the US space industry to rethink the NASA-Roscosmos partnership.
As part of US economic sanctions against the Russian government in February 2022, US President Joe Biden ordered a restriction on high-tech exports to Moscow which he said was aimed at 'degrading the economy'. ' Russia's aerospace industry, including its space program.
Dmitry Rogozin immediately posted a series of tweets suggesting that US sanctions could 'destroy' the ISS crew operation and lead to the 500-ton space station falling out of orbit.
A week later, Dmitry Rogozin announced that Russia would stop supplying or servicing Russian-made rocket engines used by two American aerospace suppliers to NASA, and said that American astronauts could Use the 'broomstick' to get to orbit.
The head of Roscosmos also said in February 2022 that Russia was stopping cooperation with European launch activities at the European Spaceport in French Guiana.
Most recently, on March 17, 2022, the European Space Agency (ESA) announced the cessation of cooperation with Russia in ExoMars Rover mission – which the two sides are expected to launch their own Mars probes on a Russian-made rocket in September 2022.
Ann Kapusta, CEO of the nonprofit advocacy group Space Frontier Foundation, told Reuters in a recent statement that the US should end ISS cooperation with Russia.
However, NASA officials insist that the American and Russian crews on the ISS are still working together professionally; and geopolitical tensions did not affect the operation of the space station.
Speaking to 60,000 NASA employees on March 21, 2022, NASA Administrator Bill Nelson said: 'NASA continues to work with all of NASA's international partners, including Roscosmos, for security operations. ISS' full continuum.
NASA this week posted a fact sheet outlining the technical interdependence of the US and Russian space station segments aboard the ISS. It includes the passage: While American gyroscopes provide daily control over the orientation of the ISS in space and US solar arrays power the Russian module, Russia provide propulsion used to keep the ISS station stable in orbit.
Source: DM, Parabolicarc
https://soha.vn/dong-thai-moi-nhat-cua-nga-tren-tram-iss-500-tan-bat-chap-cang-thang-va-lenh-trung-phat-20220322074926055.htm
You are reading the article
Despite stress and sanctions!

at
Blogtuan.info
– Source:
Soha.vn
– Read the original article
here