4 days winning the lottery 4 times in a row
Having lived for nearly 60 years, Mrs. Hai Giau (Vi Thuy, Hau Giang) has never believed in red luck when playing lottery tickets. She believes that if you work hard, you will have money. In 2013, she spent 20,000 VND for the first time buying 2 lottery tickets. Unexpectedly, she won a prize worth up to 200 million VND. Since then, she has gradually erased prejudices about lottery and lottery players.
"Excluding taxes, I received 180 million dong. I have never held such a large amount of money in my life, so I bought 5 tickets to support the ticket seller. That night I won another 150 million dong. I was afraid to go to the old agent to change the number of people talking about it, so I asked my husband to go somewhere else. After exchanging, I continue to buy 5 vouchers to see if my luck is still there? Unexpectedly, I won 150 million dong", Mrs. Hai once confided.
After 3 lucky wins, Mrs. Hai was even more confused. She said that people are always dreaming, afraid that when they wake up, the story of winning the lottery will disappear. But her family encouraged her to live in extreme poverty. When she got old, she was loved by God to "change her life". Therefore, she "strongly" spent money to buy 5 more lottery tickets and won 150 million VND again.
Mrs. Hai Giau and her granddaughter.
"In just 4 days, I won the lottery 4 times with a total amount of up to 600 million VND. Many people suggested that I was greedy, so I won the lottery and bought it again. Honestly, my life is poor, working all my life without saving a dime. So at first I was very confused when playing lottery tickets because 20,000 VND is enough for a full meal for the whole family.
When I won, I was overjoyed. I think if I win, I need to "redeem the fortune", so I buy lottery tickets to support people, not greedy, I will win the lottery many times," said Ms. Hai.
Family suffering to the extreme
Being poor and suddenly rich, Mrs. Hai was even more worried because she had heard about the fate of people who won billions of dollars. She was afraid that her family would return to poverty, that her house would be destroyed, that her children would be destroyed… Then she slowly told about each of her children who had been born in order to see all the suffering over the years.
"I have 8 children, including 5 daughters: 2 of them were sent to the temple from a young age, the remaining 3 children go to Saigon every time they are old enough to wait for the opportunity to match up with a foreign husband in the hope of changing their lives. , out of poverty… When she was about to return to Taiwan, the sixth girl confided that she sacrificed her life to marry a foreign husband. Thereby I will arrange to send money back to my adoptive mother. When I heard it, my heart hurt, but I couldn't do anything because I was so poor," Hai recalled.
Hai's two daughters married in foreign lands, but life was not much better than hers. Therefore, they had nothing to send her back, and even brought their children back to Vietnam to ask her to raise them for her.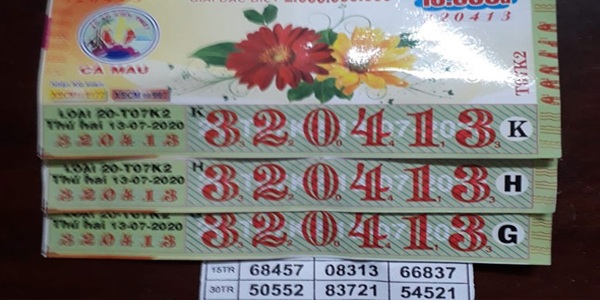 Being poor and suddenly rich, Mrs. Hai was even more worried because she had heard about the fate of people who won billions of dollars.
Witnessing her two sisters getting married to a very poor Taiwanese husband, Ms. Hai's youngest daughter decided to marry a Korean man. However, her husband's family only needed a son, but she was pregnant with a daughter. So she had to go home to give birth and ask her adoptive mother to help her return to the land of kimchi to earn money.
"I raise six grandchildren of three daughters who are married abroad. All have my husband's last name. One of the children in the papers I accepted is a child, the other 5 children were adopted by my son as a father so that they could complete their schooling documents, "confided the woman in the West.
Teaching children to live frugally
Thanks to winning the lottery, the life of Mrs. Hai's family has been much better. Even her children are less miserable when her 2 daughters in Taiwan have a stable job and income, and the youngest daughter in Korea has divorced her husband and is no longer being abused. The other 3 sons are married and the family is extremely happy. She said winning the lottery was like a good omen for her children.
With the winning amount, Mrs. Hai saved and built 3 houses for the couple and their children to live in, especially the expatriate son with a place to return.
Life is more affluent, with food to eat, but Mrs. Hai always teaches her children to live frugally. For example, every morning, I tell my children to boil water to cool it, then prepare 6 bottles of water to bring to school. After school, she cooks ready-made rice so that the children can come home and eat, not go to the cafeteria. "Because I am poor, I understand the value of studying. I often confided in my children that in order to get out of poverty, one must learn the word well so that life is not as miserable as my grandmother and aunts", shared Mrs. Hai.
You are reading the article
The poor woman wins the lottery and the fear of breaking the house when she has money in hand

at
Blogtuan.info
– Source:
Eva.vn
– Read the original article
here