Thuy Duong is a name that is no longer strange to Vietnamese audiences. Originally a dramatic actress of the Hanoi Opera House, she gradually entered the field of dramas and gradually asserted her personality on the small screen with films such as The Judge, Peaceful Place, Love Unexpected Love and the Labyrinth… Possessing a beautiful appearance and deep acting ability, Thuy Duong is now one of the actors' faces loved by many audiences.
Different from her fragile appearance, deep inside Thuy Duong is a strong and determined person. Married when she was just 19 years old, the actress was also the one who put an end to the marriage after two years of living together and the biggest "heritage" was her 1-year-old daughter. Coming to the talk show Exit on FPT Play with the mentality of a "winner", Thuy Duong proved the bravery of a woman who fiercely defends her happiness.
Thuy Duong is a strong and determined person.
Not only Thuy Duong, when faced with difficulties during the breakup, most of the female guests who appeared in "Exit" said that she used to cry as a relief mechanism. However, compared to Thu Quynh's emotional "bomb" explosion, three days of continuous crying after the divorce decision of "wushu queen" Thuy Hien, Thuy Duong's days of living in tears are still long. many times more.
For Thuy Duong, tears are like an "antiseptic". When crying will hurt and after that pain, the wound will be healed. After more than 10 years of winning post-divorce challenges, Thuy Duong has experienced that: "In the face of difficulties, keep crying, stay sad", these are the basic steps for each person to face them strongly. with "obstacles" that life poses.
Many people believe that crying is a manifestation of sentimental psychology, even surrender to adversity. However, according to American medical expert Nate Favini, crying will create neurological and endocrine changes, helping you feel less stressed. From a psychological perspective, crying is a way to release emotions and get through difficult times.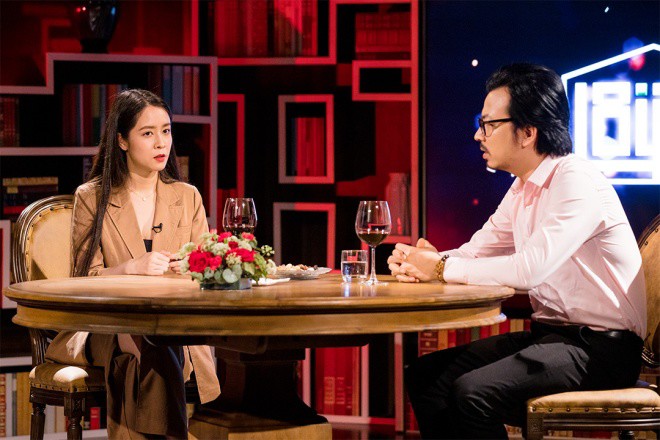 She faced everything by "plunging" into it.
No need for scientific research, but by living honestly with emotions and daring to face difficulties, Thuy Duong cried a lot and then consciously realized what happiness is with her, to go through the tunnel with her daughter. – the darkest stage – and find the light.
For many people, post-divorce is like a maze that only insiders can find the exit on their own. But for Thuy Duong, this stage is a series of difficult problems that she gradually finds the answer to. Now that she has gone back from the difficult days, she feels as excited as the feeling of a schoolgirl finding the answer to the difficult math problem assigned by the "teacher" of life.
In the present temple, Thuy Duong still can't forget the feeling of fatigue when struggling between studying, children and making a living. She has tried many ways to overcome sadness and impasse, but in the end, only facing is the shortest way to overcome difficulties. She began to learn to accept sadness instead of avoiding it.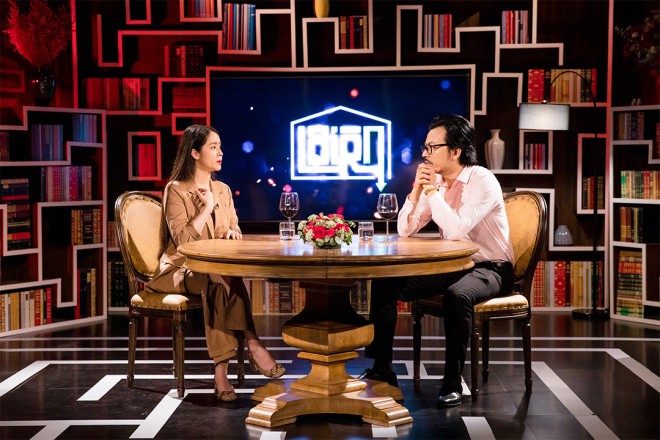 19-year-old Thuy Duong got divorced and chose to be a single mother.
At the age of 21, Thuy Duong studied while looking for a part-time job to have money to raise her children. Since then, she realized that her daughter is the fulcrum and motivation to help her have more courage to face life's challenges.
Happiness is all around us. Just by changing the perspective, we can see that life is colorful and new. And with Thuy Duong, when she saw that raising children was joy instead of fatigue, she found a solution to the problem of her life.
Not regretting what has passed, the "Judge" actor believes that getting married and breaking up in her twenties is also an opportunity for her to have more time to find her true happiness in the future. A few years after the divorce, Thuy Duong allowed herself to open her heart to new loves. Because in her, love is very important and she always needs someone to love, a shoulder to lean on. It is with respect for love that when she loves someone, she is "as passionate as the first love".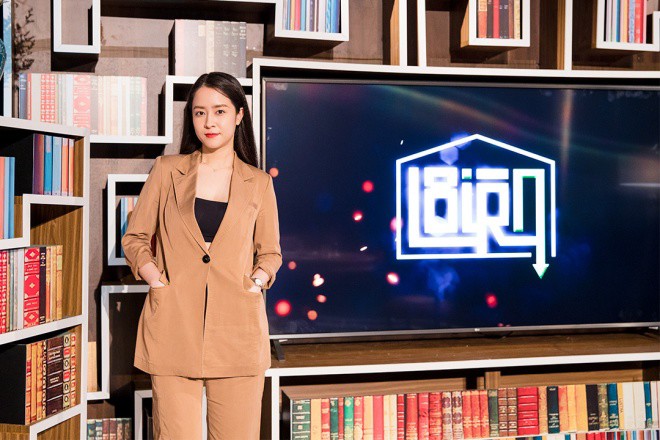 She studied and worked to raise her daughter.
It can be said that a girl who has lived under the protection of her family for 18 years like Thuy Duong can hardly avoid being impulsive when entering life. In Thuy Duong, with her bravery and optimism, she overcame difficulties, fiercely protecting happiness for herself and her children. Then today, she always tries to live fully the days of the present because if today is good, then she can reap the sweet fruit of the future.
You are reading the article
19 years old divorced, studying, looking for a job to raise children

at
Blogtuan.info
– Source:
Eva.vn
– Read the original article
here