Sức Khỏe
Stop self-prescribing, buy medicine for Covid-19 patients if you don't want to be in danger
Many F0 are in critical condition not because of Covid-19. There are inpatients who have faced serious infections but antibiotics are completely ineffective.
Ms. NTKA (32 years old) informed an acquaintance, she has just tested 2 bars quickly. "I'm F0!", she said.
Immediately, relatives, friends, acquaintances had been infected Covid-19 sent her prescription F0 told her to buy and drink immediately. Some people send 400mg Molnupiravir pills, others send a pack of 10 packs of pills and claim to be very effective.
"My friend told me to drink it right away to stop my head, stop it right away, otherwise Covid-19 would be very tiring. I asked a sister who works as a pharmacist if I could drink it, and if I saw it, I would drink it," Ms. KA said.
Ms. KA is not a rare F0 who is prescribed and diagnosed by "former F0" instead of being consulted by a doctor. Worth mentioning, there have been many warnings about Covid-19 patient Using inappropriate drugs causes serious consequences from doctors and hospitals across the country.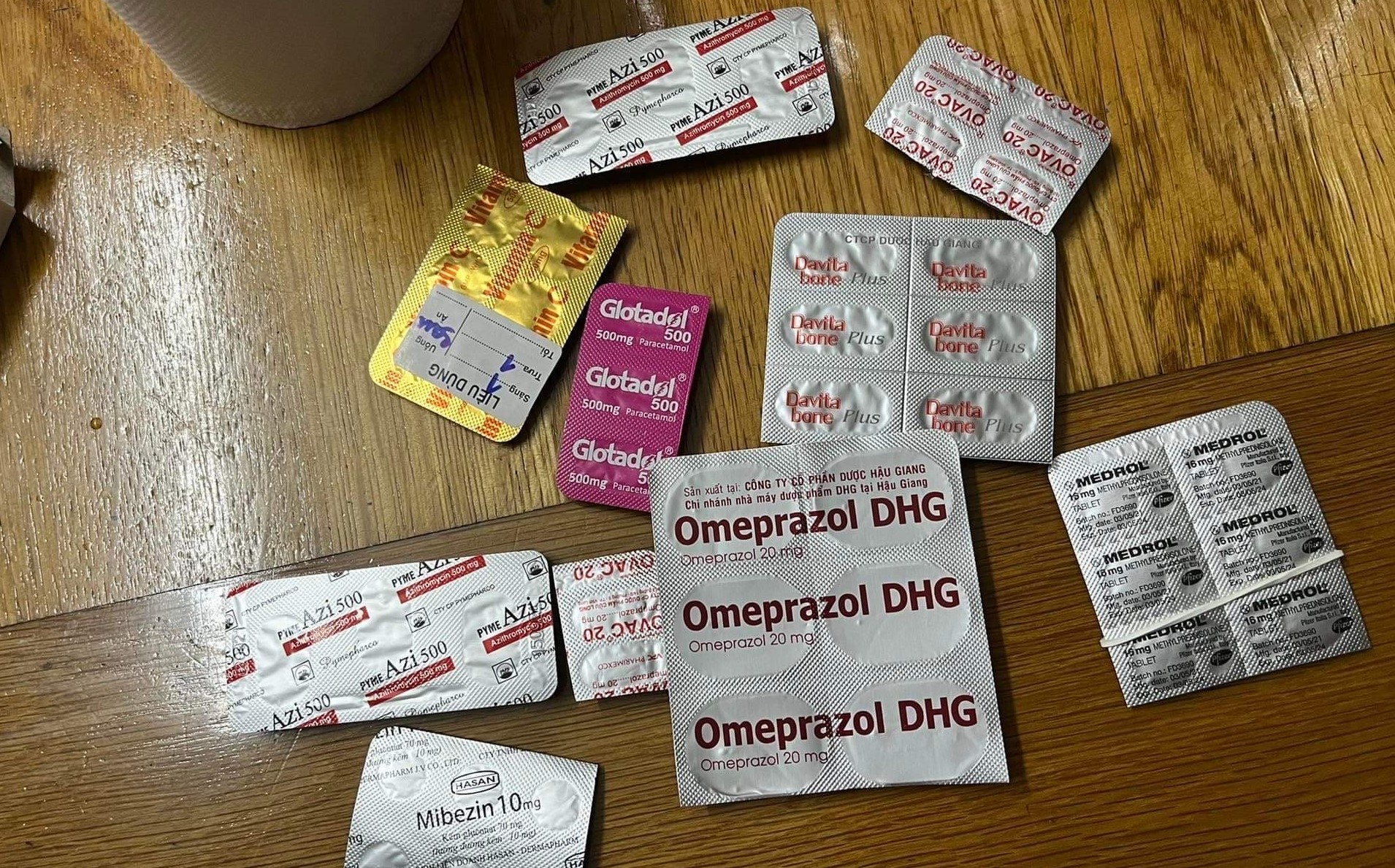 The number of medicines Ms. KA was sent by friends, including anti-inflammatory and antibiotic.
In fact, during the peak of the Covid-19 epidemic, the network of F0 consulting doctors online and by phone helped the health sector to effectively care for, monitor and treat Covid-19 patients. This is an important model that contributes to reducing the load on the treatment system, helping Ho Chi Minh City and the whole country overcome the peak of the epidemic.
However, the F0s, after recovering from the disease, applied prescriptions or personal experiences to other Covid-19 patients. Many mild F0s do not require medication to trust and follow.
Meanwhile, each type of antibiotic, anti-inflammatory, anti-viral has different indications, timing, dosage, and duration of use, which must be evaluated by a doctor on each patient. In the common F0 prescription ingredients online, there are Medrol 16mg (anti-inflammatory), Cefdinir (antibiotic), Dexamethasone (anti-inflammatory), now with Molnupiravir, Favipiravir (antiviral).
In addition to the risk of making F0 worse, drug resistance because of indiscriminate use of antibiotics also makes doctors … panic.
Dr. Le Quoc Hung, Head of the Department of Tropical Diseases, Cho Ray Hospital is concerned that antibiotics are "favored" in online F0 prescriptions.
"Covid-19 is a viral disease, antibiotics are completely useless in the early stages. However, it helps germs and bacteria to "exercise" against antibiotics and drug resistance. The consequences are later when Patients with multi-resistant bacteria attack, the chance of cure is very low."
Not only antibiotics, but also anti-inflammatory drugs are prescribed very strongly.
The Department of Health of Ho Chi Minh City once warned that in the early stages of the disease, F0 must absolutely not use anti-inflammatory drugs. Anti-inflammatory drugs (corticoids) are drugs that inhibit the inflammatory response, reduce the immune system, help the virus grow stronger in the body. Taking anti-inflammatory drugs in the first 5-7 days is harmful to F0.
Besides, anti-inflammatory drugs have side effects. For example, with patients with peptic ulcers, if they take corticosteroids, they will have gastrointestinal bleeding.
Previously, anti-inflammatory was included in the B drug bag for F0 treatment at home, if there were severe signs. When Ho Chi Minh City implemented social distancing, patients could not go to buy medicine, so the health sector and the government provided these medicine bags for F0 at home, with instructions for use.
After that, the health sector changed the bag of medicine B into a single dose, used for Covid-19 patients who became seriously ill before being hospitalized.
However, ignoring expertise, people innocently prescribe and cut drugs for F0 more professional than doctors. It is an acquaintance, a "former F0" with experience of recovering from illness, a neighbor, a drug dealer… Anyone can become a "seasonal doctor" to treat Covid-19.
"F0 has no symptoms or mild symptoms, just needs nutritional supplements, common headache, cough, and runny nose medicine. No big deal needed! These irresponsible prescriptions can make patients worse because of the effects. side effects", one doctor said.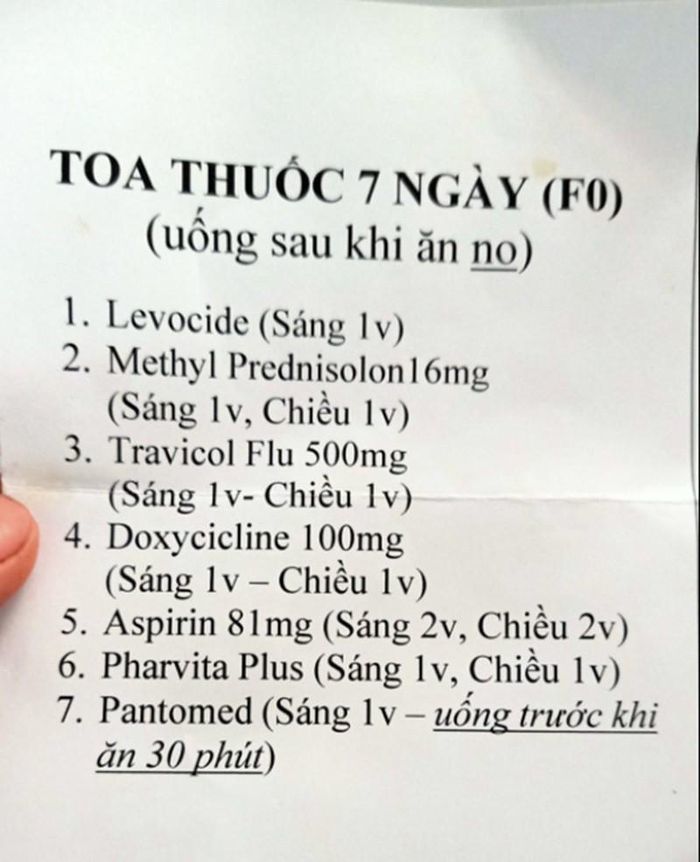 A drug may be right for one patient but harmful for another.
Concerned with antibiotics, anti-inflammatory has not passed, then there is the phenomenon of F0 self-administering anti-viral drugs to prevent further. Especially when Molnupiravir is produced and circulated in the country, the price is cheap, it is easier for people to buy.
There have been cases where a mother gave her child Molnupiravir because she listened to "former F0" advice. Or F0 used the drug for 2-3 days and saw all symptoms should be stopped halfway, the rest for other F0… used temporarily.
Doctor Vo Thanh Hung, Head of Infection Department, Le Van Thinh Hospital, Thu Duc City, said that the anti-viral drug Molnupiravir has a course of 5 days, twice a day in the morning and afternoon.
The F0 must be examined and prescribed by a doctor because the drug has many side effects and many groups of subjects are contraindicated.
"Absolutely do not share this medicine with other patients, especially with pregnant women. Children under 18 years old are not allowed to use. Even if F0 is asymptomatic, mild symptoms, should not use Molnupiravir or any anti-inflammatory drugs for prophylaxis.
These drugs are excreted very strongly through the liver and kidneys, if misused, they will have a great impact, the risk of liver and kidney damage is very high, "said Dr.
Because of the danger of skipping or abusing the antiretroviral drug Molnupiravir, Dr. Hung noted that the patient's family should supervise and remind if F0 must take antiretroviral drugs.
"Even at the hospital's Department of Infectious Diseases, inpatient Covid-19 patients, we are also very careful when prescribing Molnupiravir.
In case F0 has to take this medicine, the hospital staff also distribute the medicine by each session, not 1 turn according to the course. Patients sign and drink right before the supervision of medical staff to avoid the case that patients "save" or forget to drink.
Doctor Vo Thanh Hung also affirmed, medicine is for treatment, not prevention, nor drink for … peace of mind.
Especially for people who are in close contact with Covid-19 (F1) patients, taking antiretroviral drugs is not only a waste of money, but more seriously, the risk of liver and kidney damage, etc.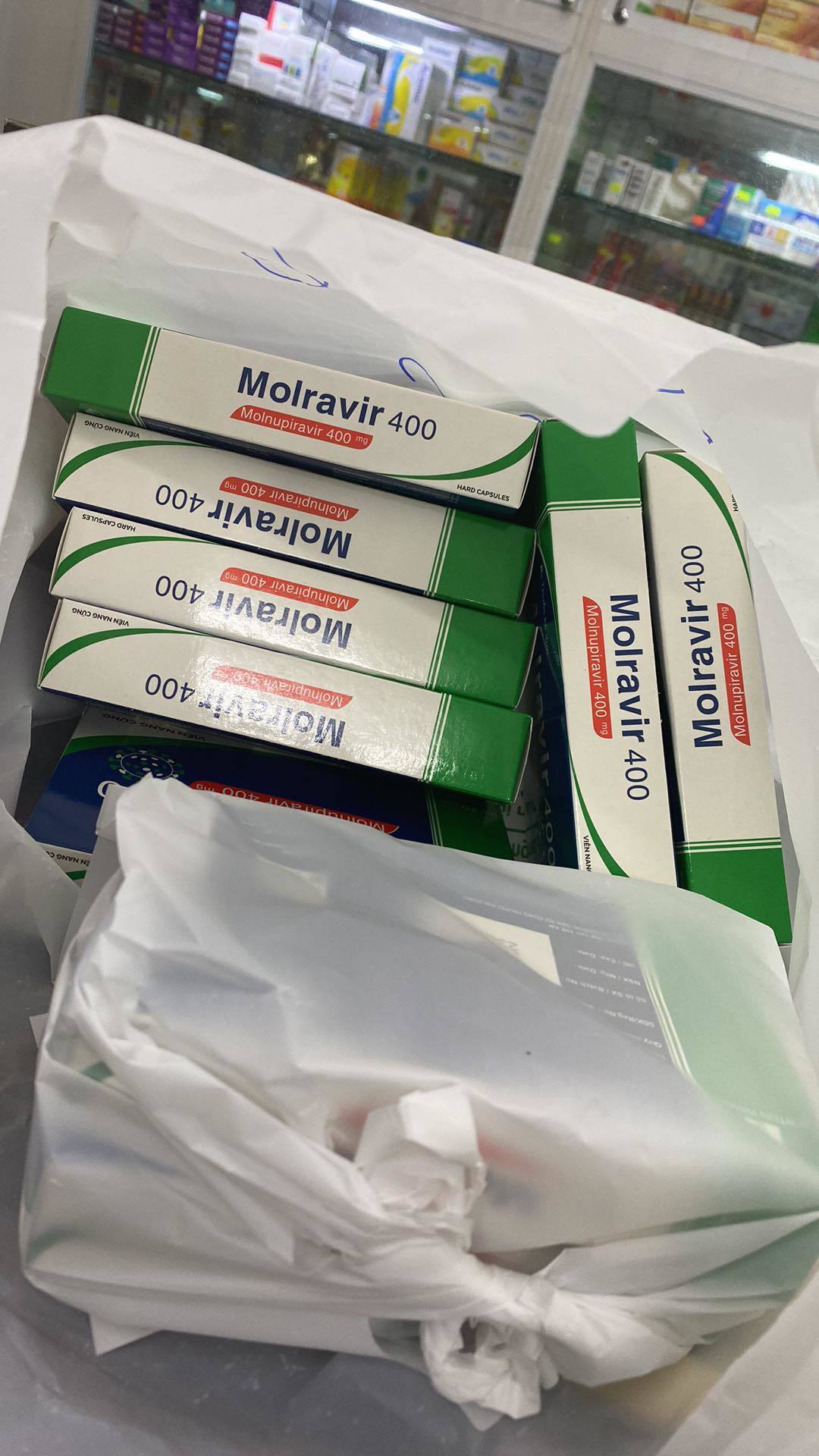 Molnupiravir cannot be used arbitrarily.
In fact, many F0s because of anti-inflammatory use in the first 7 days, causing the immune system to be weakened, the virus outbreak, and worsening. Or F0 has bleeding, stomach ulcer after taking anti-inflammatory.
And the threat of drug resistance, leaving patients who can escape Covid-19, but face serious infections that existing antibiotics are completely ineffective.
Security components
You are reading the article
Stop self-prescribing, buy medicine for Covid-19 patients if you don't want to be in danger

at
Blogtuan.info
– Source:
vietnamnet.vn
– Read the original article
here