Giải trí
Phuong My Chi neglected to sing, revealing "terrible" sand when encroaching on the field of filming?
"Beautiful woman of comedy village" Nam Thu has just invited Phuong My Chi to play the main role of the movie "Step-Aunt Flower Shop".
"Step-Aunt Flower Shop" – the first sitcom Phuong My Chi played the lead role has just introduced the first information. The first time I touched a sitcom, Phuong My Chi radiates playful, positive energy appropriate to her age.
"Step-Aunt Flower Shop" produced by Nam Thu. The film revolves around the story of a family selling flowers, in which Phuong My Chi takes on the role of little Ti Ni – an innocent, innocent 17-year-old girl who is the daughter of a flower shop owner. Ti Ni has a cheerful, cute personality, cuddling her grandmother, father and stepmother. It is because the family has so many relationships that many unexpected situations, half crying and laughing, make viewers feel sympathy and have moments of entertainment.
Phuong My Chi is eager for her role in "Step-Aunt Flower Shop"
The audience is quite familiar and interested in Phuong My Chi's humorous image through happy clips on TikTok, so this time she "acts as if she is not acting". This is not the first time Phuong My Chi has acted in a movie, but "Step-Aunt Flower Shop" is the first sitcom that "Sister Seven" has tried. Phuong My Chi once revealed that she loves acting, so when the opportunity comes, the female singer always accepts and challenges herself.
"Actually, the day that Nam Thu invited Chi to participate and talk about the role of this little girl, it was quite close to the date of filming. Chi only has little time to consider and make a decision. When reading through the script, Chi was impressed because the role of Ti Ni was very cute, the story of the film revolved around the family theme, so Chi accepted Ms. Thu's invitation to play the main role. Chi thinks this is the right film for every family in Vietnam because it exploits the daily problems that many families face. Phuong My Chi shared.
"Sister Seven" is supported by many seniors when acting
Coming to the sitcom "Step-Aunt Flower Shop", Phuong My Chi received the help of familiar seniors such as Nam Thu, Hoang Phi, Anh Duc, Ngoc Hoa, Huu Dang, etc. Each of them brought fresh energy, only told Phuong My Chi to devote herself to the most natural role, perhaps that's why the singer was not pressured when she went on set.
Responding to us about the salary when encroaching on the film industry, Phuong My Chi said: "The sand is not too big, but because Phuong My Chi and Thu are close friends and Chi wants to test her acting ability. So the salary is not too important."
In addition, Phuong My Chi was also involved in rumors of neglecting singing, focusing a lot of time on movies, filming TikTok… Regarding this, the female singer expressed: "Without that, music is still Chi's main passion. In the near future, Chi will have many interesting projects to send to the audience."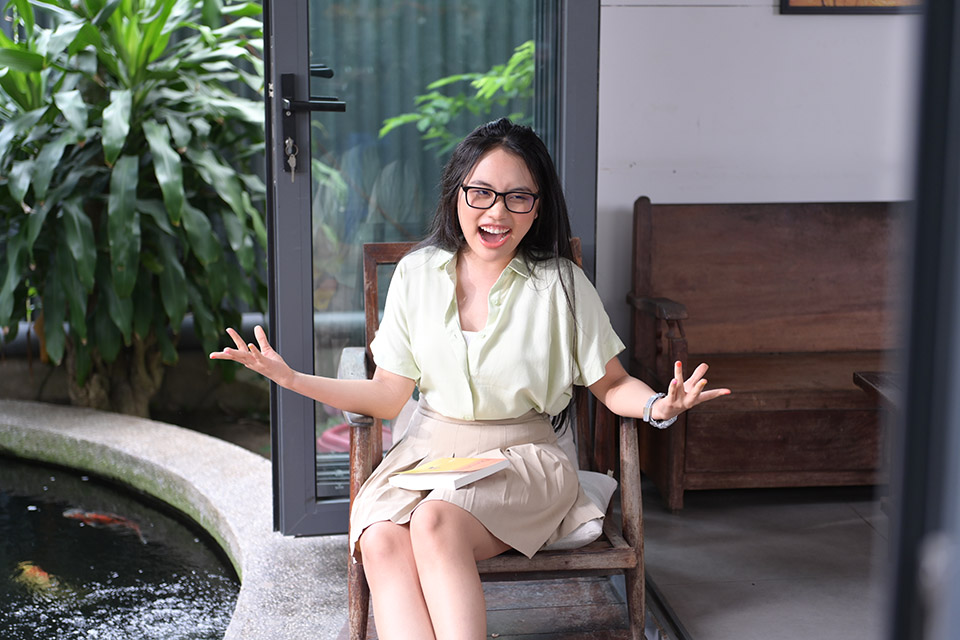 Phuong My Chi insists that she has not neglected singing
"The stepmother flower shop" is a humorous sitcom that gives the audience many stories and situations revolving around social issues such as education, health, food safety, etc. , the bond between family members.
You are reading the article
Phuong My Chi neglected to sing, revealing "terrible" sand when encroaching on the field of filming?

at
Blogtuan.info
– Source:
24h.com.vn
– Read the original article
here